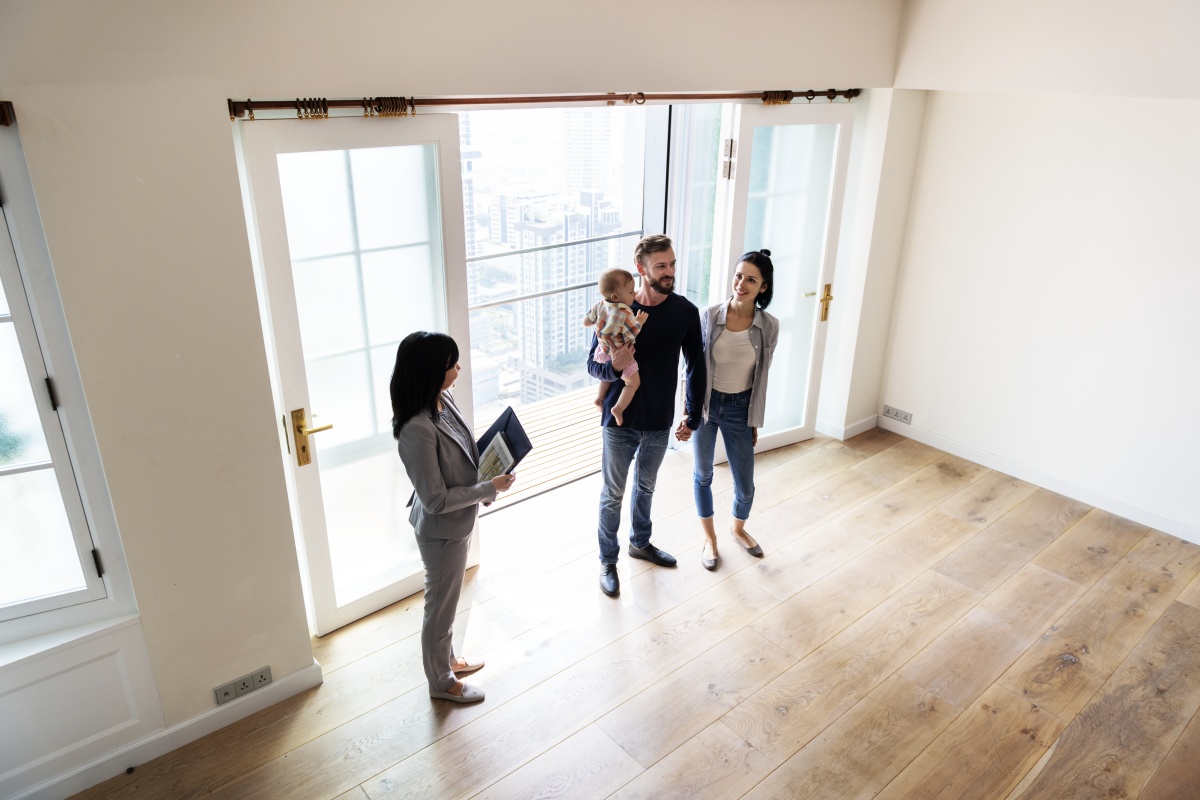 It's important to have a lead generation funnel that's always full—and the good news is, you're in demand. According to the National Association of Realtors' (NAR) annual report, 90 percent of sellers worked with a real estate agent to list and sell their homes in 2021. 
While active listing inventory is down 23 percent from last year, as of mid-February 2022, Realtor.com shows the market is starting to heat up. With more sellers listing their homes for sale, and strong buyer interest reducing the amount of time homes stay on the market, it's a lucrative season to fill your lead generation funnel. 
With many other real estate professionals jockeying for the same leads, however, how do you keep your funnel full? Establish and maintain your lead generation funnel with these key strategies.     
Need marketing support? Join the Marketing Club for just $1 and get email templates, pre-written blog content, social media ideas and more!
Referrals likely make up a majority of your business. According to NAR, referrals are the main method by which most buyers find a real estate agent. That makes this a powerful tool for filling your lead generation funnel with hot seller leads. 
If you deliver consistent value and excellent customer service, sellers with whom you've worked in the past will feel confident passing on your name to others. The thing is, you have to keep this source of leads active, and you can do that with these simple client referral email strategies:
Be consistent

Send your emails at the right time

Write a compelling subject line

Personalize the content

Include a clear CTA
Learn more about these factors in 5 Client Referral Email Strategies to Boost Listings.
Previous clients are helpful but don't stop there. Bolster your referral network with friends, relatives, coworkers, and others in your sphere of influence. Add them to your email list, keep them in the loop about your business, and mention when you're looking for new clients. 
These people can vouch for your commitment, expertise, and successful track record. Plus, you never know when they might personally need a realtor or have another friend who does. 
Create a Home Valuation Landing Page
In the final months of 2021, nearly 55 percent of realtors saw an increase in buyers choosing to back out of contracts due to inflated asking prices from sellers. Sellers often need help determining a price that makes sense for their neighborhood and you can help with this by creating a home valuation landing page. This is a tool that gives sellers a reliable estimate of how much their house is worth in the specific market where they're located. 
How does a home valuation tool work? Sellers submit an online form with as many details about their house as possible, you do a competitive market analysis (CMA) once the information is submitted, and email them a free report of your findings within 24 hours. 
How to Get the Most From Your Home Valuation Page
To use this as a tool to fill your lead generation funnel, you need to build a home valuation landing page that converts. These are a few key details to keep in mind: 
Use a target keyword:

Use an SEO keyword in the landing page's headline and page copy. This will help increase your website ranking in the search results. The goal is to find a keyword that has high search volume and low competition. Use a tool like

Ubersuggest

or

Ahrefs

to find your keyword.

Include a multi-step data Form:

Prompt sellers to start by entering their home address. Once they submit this information, they can move on to other details. You can ask when the house was constructed, if there have been any renovations, or whether it has extra amenities. Finally, ask for their email, so you can send over the CMA report and move them into your subscriber list.

Add testimonials and social proof:

Establish trust and credibility for the home valuation page (and your overall business) with real data points and customer feedback. For example, you can point out the number of sales you've closed in the target area or feature positive client reviews from Google or social media. 

Share frequently asked questions:

Include a FAQ section so sellers know what to expect. Address when and how they'll receive the CMA, the accuracy, and how it stacks up against other home valuation sites. You can also share about how you estimate how much their house is currently worth.    
Keep Reading: LinkedIn 101: A Brief Guide for Real Estate Agents
Maintain an Active Presence Across Social Media 
Out of the various technology tools agents use, including MLS and CRM, NAR found that social media delivered the highest quality leads. That doesn't mean social media will simply "work" if you have a business account. To get any value, and maximize your ROI, you have to be active and intentional. 
If you're still struggling to make social media work for lead generation, keep these tips in mind:
Create better content. A generic post isn't enough to attract potential sellers. Followers expect to see high-quality content. You have to post professional photos, engaging videos, and captions that actually speak to your potential clients. 

Consistency matters. The more people see your content and engage with it, the more they'll continue seeing your content in their feed. This keeps you top of mind. Choose 2-3 days a week to post and stick with it. 

Get active. Don't just post; comment on other posts, send "welcome" messages to new followers, and start a dialog. 
Make Time for Cold Call Outreach
You might assume the days of talking on the phone are over. However, research shows that a simple, old-school phone call is one of the most effective ways to build a personal connection. A recent study from the University of Texas at Austin found that hearing someone's voice on the phone creates a stronger emotional bond than communicating via text-based channels like email or direct mail. 
Of course, that doesn't mean online marketing platforms are not useful, but it does mean that cold calling could be a valuable tool for filling your lead generation funnel. 
If cold call outreach feels intimidating, start with expired or for sale by owner (FSBO) listings in your area. Since these particular sellers are often in obvious need of help, they may be easier to nurture.
Contact them directly and offer your services as a real estate expert who has a pulse on the local housing market. You'll put their minds at ease and potentially secure a new lead in the process. 
Keep Reading: How to Create a Real Estate Marketing System That Delivers Leads
Build an Effective Lead Generation Funnel
Build a lead generation funnel that does what it's supposed to using these key strategies. Keep your lead generation sources diverse so if one slows down the other picks up the slack. With a great referral network, an active social presence, a powerful home valuation page, and time spent calling expired listings, you can get those hot seller leads you're looking for.