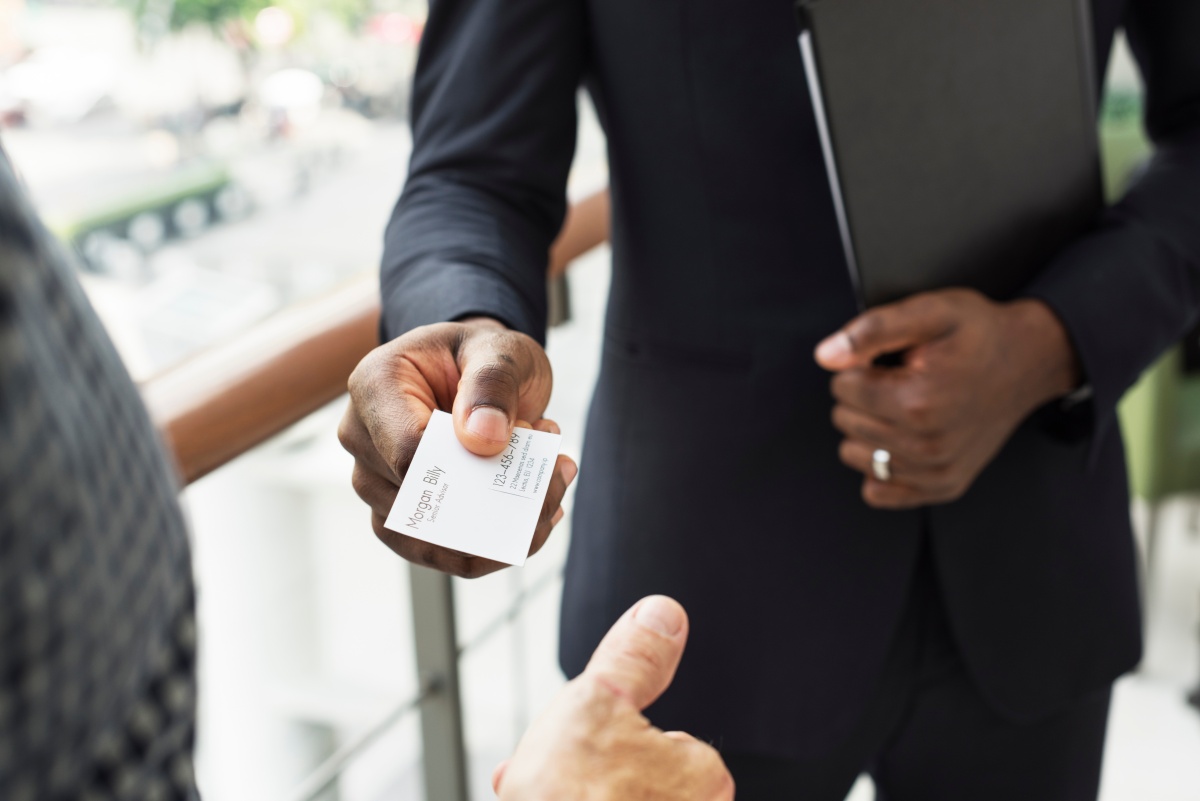 A strong referral network is non-negotiable as a real estate agent. Referrals continue to be the primary way buyers and sellers find real estate agents, according to a 2021 report from NAR. 
Creating and maintaining a referral network ensures that you have a consistent flow of clients. To build this, however, you have to be intentional about keeping up with past clients, getting involved in your community, and more.
Use these strategies to develop a client referral network you can count on.
Remind your database why they want to work with our free email templates!
Keep in Touch with Previous Clients
One of the best sources of referral business is previous clients who had a great experience working with you. To keep these referrals coming, however, you have to keep in touch. This keeps you and your business top of mind when they buy or sell again or know someone who needs your services.
The key tool for building this aspect of your referral network is a CRM tool. A HubSpot survey found that nearly three out of four agents are already using CRM to track the clients they have contacted and plan for the future. However, simply having the software isn't the same as using it effectively. 
To get the most out of your CRM, add all critical client details and dates, like the day they bought their home or their birthday. Each anniversary, birthday or relevant date is an opportunity to reach back out and connect. 
If you don't use a CRM or don't want to, you can also set calendar reminders to make calls, send texts, or reach out via email. Put one day on your calendar each month to get in touch with at least 3 to 5 previous clients. Remember: this isn't an opportunity to sell. You'll get more from the call by making it a friendly check-in.
Keep Reading: 5 Client Referral Email Strategies to Boost Listings
Get Involved in the Community
A great referral network includes more than past clients. Join professional and local organizations where you can forge new relationships while staying connected with other community members. Here are a few ideas where you can find these opportunities. 
Local chamber of commerce

: Joining this business community gives you a chance to connect with other business professionals who can become clients themselves or connect you to other people who might be. What's more, clients are

44 percent more likely

to think of you favorably if you are a member of your local chamber of commerce. 

Local non-profits: Support a cause that matters to you while also building a referral network. Look for opportunities to volunteer your time at their location or at events where you can also connect with more members of your community. 

Kiwanis

: Join a local Kiwanis club, if you have one nearby, to make a difference in your community while also building your referral network. 

Join hobby clubs or sports leagues: You can make friends that turn into referrers by joining a local sports league or club. Bonus: this gives you a chance to do something you enjoy at the same time. 
Keep Reading: How to Build a Lead Generation Funnel That Delivers Hot Seller Leads
Collaborate with Others 
People buying a house need more than just a real estate agent. They also need lenders, contractors, plumbers, and more, depending on the property. These people make for great connections because the relationship is often reciprocal: you refer them and they refer you. 
There are many ways to collaborate with other professionals within your industry, both online and offline. Here are a few ideas to help you get started. 
Tag one another on social media when working together. For example, do an Instagram stories video of a local paint company working on your property and tag them in the video.

Host an event that allows you both to network and educate potential clients. For example, you can host a real estate finance workshop and invite the lender you work with to host with you.

Add "Preferred Contractors" on your website and ask those people to add you to their website as well. This gives both of you greater visibility while also creating passive referral opportunities. 
The possibilities for how you can collaborate with others are practically limitless with a little creativity. The key is to find opportunities that are mutually beneficial for everyone involved. 
Ask for Reviews
Reviews are part of your referral network now more than ever before. Bright Local's 2021 survey found that 77 percent of people "always" and "regularly" read reviews when browsing for local businesses—up from 60 percent in 2020. Each review is like a referral from a friend, so keeping your profiles updated with fresh reviews is key to generating new clients. 
While reviews can be valuable for generating leads, simply setting up profiles on Google or Yelp doesn't automatically translate to clients. To make the most of this opportunity, keep these strategies in mind, based on data from Bright Local's 2021 survey: 
Focus on the top platforms, which are Google, Yelp, and Facebook, in that order.

Respond to reviews because 57 percent of survey respondents said they would be less likely to use a business that doesn't.

Provide exceptional service. While this may go without saying, it's key to getting reviews in the first place. The top reason for leaving a review was that the business went "above and beyond" to ensure an "exceptional experience."
Don't Underestimate Social Media 
Social media isn't just for branding. You can also use it to find clients and boost your referral network. The NAR 2021 Technology Survey found that social media was the top tech tool for delivering the highest number of quality leads in the last 12 months, ahead of their CRM and MLS. 
To use social media as a tool for finding clients and building a referral network, you have to do more than just post pretty photos. The key to leveraging social media is being active, engaged, and consistent. Here are a few tips for doing exactly that. 
Regularly check-in with past clients via direct message. Don't forget to engage with their content regularly so they see your name in their notifications again and again. 

Welcome new followers with a simple welcome message, like: "Thanks for joining my real estate community here on Instagram! I hope you find my tips and ideas helpful!" Keep it simple, short, and don't sell them. Remember, they don't know you yet—a cold sales message can be a major turnoff. 

Spend at least 10 minutes each day engaging with your followers' content. If you want them to interact with you, you have to do it too. 

Post consistently—even if it's only two days a week. Consistency is key to keeping your brand top of mind, which will help drive more referrals and clients. 
Keep Reading: The Instagram Hashtag Cheat Sheet for Real Estate Agents
Building a Strong Referral Network
There are many ways to build your referral network, from reaching out to previous clients to connecting with other local business professionals. No matter what method you choose, one thing is certain: a strong referral network is a great source of continued business and shouldn't be underestimated.