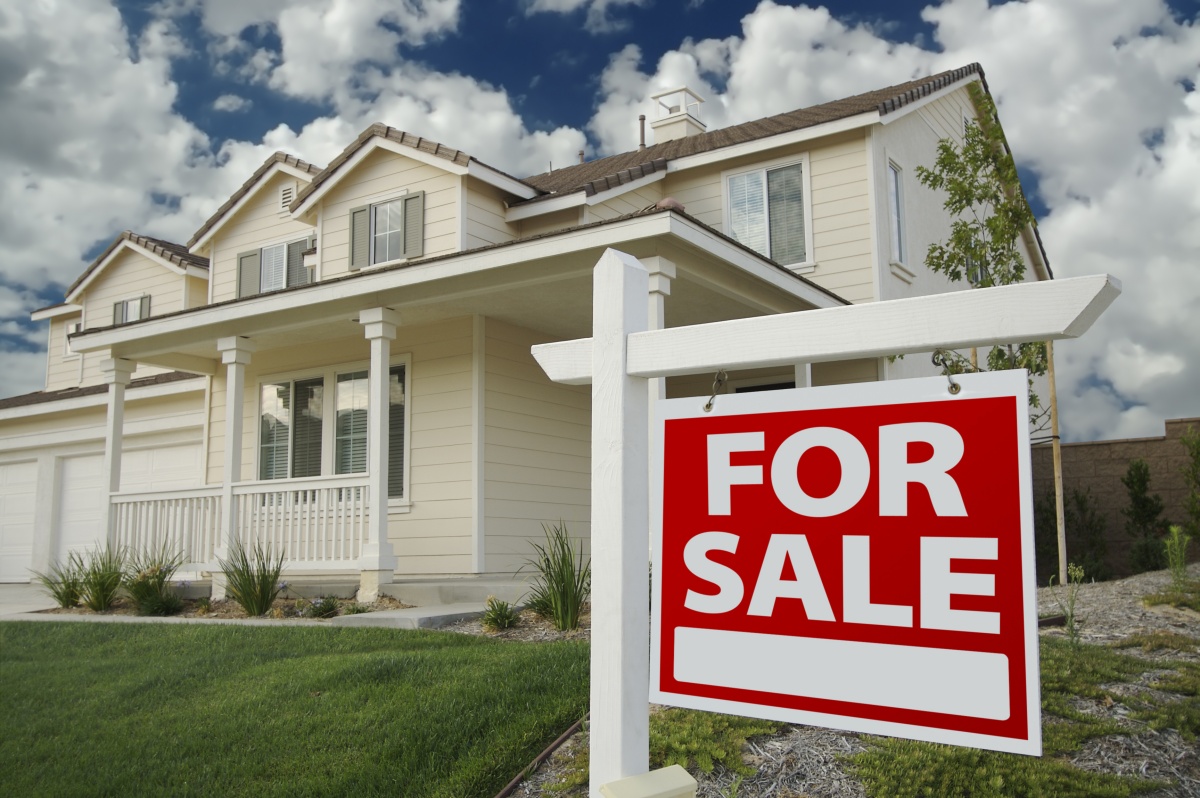 Do you have a client referral email strategy? If not, now is the time to create one because 40 percent of all buyers choose their real estate agent based on referrals from friends, neighbors, or relatives, according to the 2021 Home Buyers and Sellers Generational Trends Report. 
What's more, the same report found that 76 percent of all buyers would recommend their agent to others and 22 percent have recommended their agent four or more times. A client referral is a form of social proof. If a customer thinks your services create enough value to pass on to their friends or family, it sends a message that you are credible and trustworthy.
While there are many ways to ensure your clients are referring you, one of the best methods is email. According to MailerLite, open rates for the real estate industry have increased by 32 percent and click-through rates have increased by 54 percent.
This means not only are potential clients opening your emails but clicking through to your website and properties. Yet, not all emails are effective. Use these best practices and strategies to implement a successful client referral email campaign.
If marketing isn't your forte, let us help you. Join the Marketing Club for just $1 and get pre-written emails and email templates, plus social media posts, outreach scripts, and more.
Be Consistent
When you send a client referral email is just as crucial as what's in it. Not all clients are in a position to refer immediately after you've worked together. While this is a good time to ask for referrals, you need to stay top of mind as time goes on too. 
To do this, be consistent with your outreach. Send emails to recognize milestones like home anniversaries or birthdays. This reinstates the connection, shows you remember a key moment in their lives, and creates a natural opening to ask for referrals.
Streamline this process by automating anniversary emails for each client every year. Depending on your email marketing platform, you can use details like their move-in date to send those emails automatically. This saves time writing and sending the emails, but also ensures you don't forget to send them, which could cause you to miss a client referral opportunity.
Send at the Right Time
Don't send emails at just any day and time. When scheduling or sending, the day and time you choose can make a big difference in whether your emails are even seen. A recent Moosend analysis of 10 billion emails sent through their platform reveals that messages sent on Tuesdays and Thursdays from 8am to 9am yield the highest open rate. However, 8am PST is 11am EST, so make sure to send in each subscriber's time zone.
While you can't control the day of the week for some emails, like those sent on specific anniversaries, you can control what time you send them. Make sure your client actually reads your kind and personal message by getting this critical detail correct.
Keep Reading: How to Use LinkedIn Newsletters to Connect With More Clients
Write a Compelling Subject Line
The average person's inbox is full of marketing emails competing for their attention. To get that client referral, you need to write a compelling subject line that will catch their eye and give them a reason to open it. 
Don't ignore your subject line. Use these strategies to make sure clients actually open your emails. 
Keep the length concise:

A subject line should be easily scannable on all devices, so make it short and to the point.

Mailchimp

recommends you use no more than 9 words or 60 characters.

Use the recipient's name:

Speak directly to the client with the use of their first name. You can add this personalization by including a "merge tag" that automatically pulls in their name.

Reference their milestone:

Make it personal. For example: "Five years ago, you became a homeowner, [Client's Name]!"  
Personalize the Email Content
A strong subject line will only be able to take your email so far. A recent survey found that 90 percent of U.S. consumers are "annoyed" if marketing content doesn't feel personally relevant to them. 
Personalized content communicates warmth and authenticity. It tells the client that you value them as human beings, not a transactional means to an end. This reinforces your relationship with the customer which can remind them why they enjoyed working with you so much.
For example, mentioning their location or neighborhood in the email shows that you remember a specific detail about their life. Start the message with a simple but friendly introduction such as, "I hope you still love [City] and feel right at home on [Street]." 
In order to do this, you need to keep your client database current to ensure this information is always accurate and relevant. While that takes time, personalization can be the difference between getting a client referral and losing it. 
Keep Reading: How to Get 10 Listings in 30 Days Using Our 5-Step System
State Your Ask in a Clear, But Tactful Way
All of these elements are effective ways to draw in the client, but at some point, you have to ask for a referral. Don't feel embarrassed about this, it's part of growing your business. Not to mention, when your services are high-quality and results-driven, chances are high that satisfied clients will want to refer you. 
This is where a call-to-action (CTA) comes in. Keep your CTA as singularly focused as possible. Emails with one direct CTA can increase clicks by 371 percent, says Ellie Mirman, VP of Marketing at Toast. 
To write a great CTA that converts, keep these ideas in mind: 
Emphasize the value your business provides: "It was such an honor to help you find the home of your dreams. If someone else you know is looking for their dream home, please tell them to call me."
Position yourself as a credible industry expert: "If someone you know has questions about the current housing market or could use some real estate advice, please let them know I'm always here to help."
Give your customer a compliment: "I love partnering with wonderful clients like you. If your friends or relatives need a real estate agent, pass my information along—I would love to work with them too."
Send Better Client Referral Emails
With a robust client referral pipeline, you'll score new listings and take your business to the next level. Use these important email strategies to stay top of mind, effectively ask for referrals, and get your clients working for you.