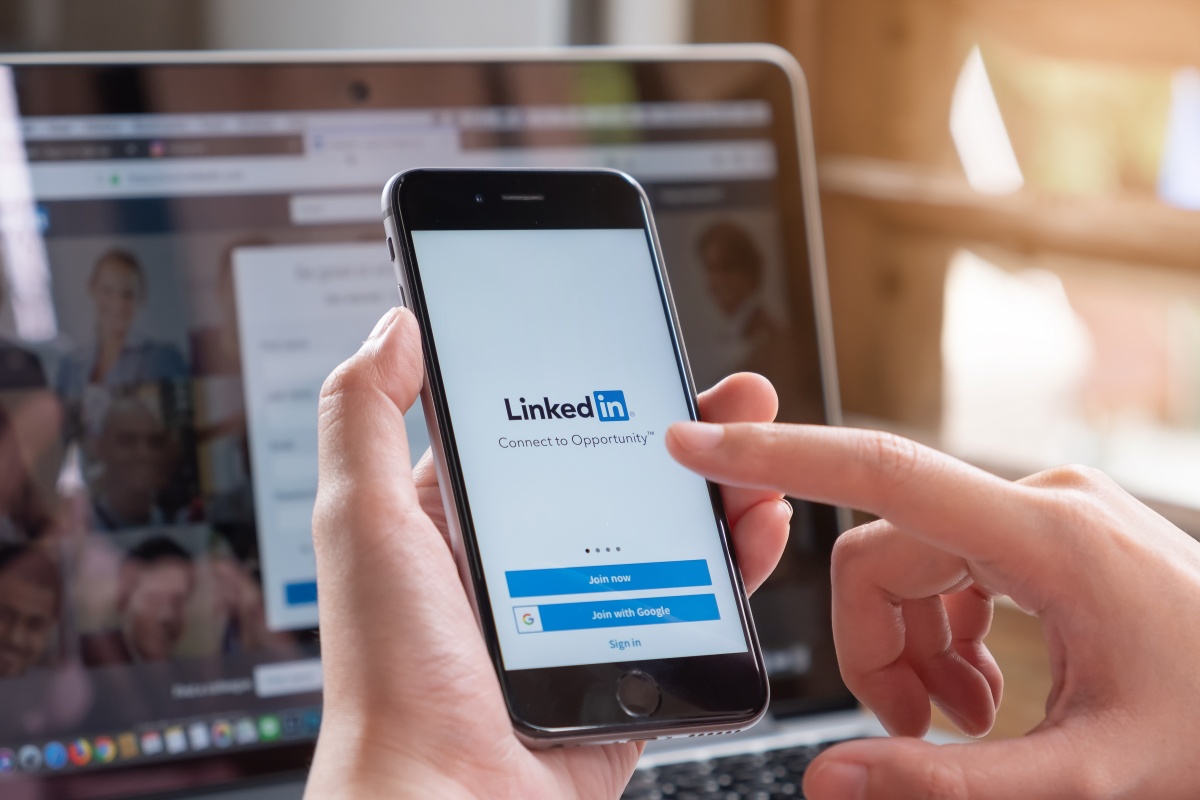 This is the LinkedIn 101 guide you've been looking for if you're new to LinkedIn or simply want to improve your presence as a real estate agent. With more than LinkedIn 722 million members, there's more than ample opportunity to forge valuable business relationships. What's more, according to Hubspot's data, LinkedIn generated a higher visitor-to-lead conversion rate (2.74%) than Twitter (.69%) and Facebook (.77%).
While there are many ways to use this platform as a real estate professional, it's key that you understand the important features and set a proper foundation for success. Here are a few key strategies and features to keep in mind.
Keep Reading: How to Use LinkedIn Newsletters to Connect With More Clients
Set the Stage With a Great Profile
LinkedIn 101 starts at the beginning: with your profile. This is likely one of the first major impressions someone has of you on LinkedIn, so you want to make it good. Luckily, updating your profile is pretty simple and once done, doesn't need to be done again. Here are a few key pieces to keep in mind as you create or update your profile. 
Choose a professional photo for your profile image. Ideally, this is a professional headshot. Never choose a photo of you with someone else or an image that's blurry or pixelated.

Use your headline (the line below your name) to make it clear what you do and who you help. For example, "San Francisco real estate agent for luxury home purchases." Think of it like this: you're answering the questions, what, where, and who.

Write a powerful summary. This is where you can dig deeper into who you are and what you do—but don't forget to show your personality. Keep this concise and clear sharing about your areas of specialty and experience, but don't forget details that help people connect with you like, why you became a real estate agent or what you love most about working with clients.

Add recommendations from past clients or people that you've worked with professionally. This can demonstrate your success and that you're a great referral connection for other professionals to have in their network.
Don't forget to fill in the other main profile areas with current data, including:
Work experience

Education

Licenses and certifications

Volunteer experience
Know Your Audience
People use LinkedIn to make professional connections. What's more, likely many of the people you connect with on LinkedIn own homes. This means your audience can split into two areas:
Industry professionals, like lenders and contractors.

Potential clients who may be looking to buy or sell a home.
You can use LinkedIn to connect with both of these audiences, allowing you to grow your network and your business. If you want to connect with both audiences, remember to share content that matters for both groups. 
For example, your post about an upcoming open house may not be of interest to a contractor, but data about new developments coming into your area might be. With the right mix of content, you can maximize your opportunities to provide value and connect.
Keep Reading: How to Create Instagram Content That Drives Real Estate Leads
Write Engaging Posts
Posting on LinkedIn is similar to posting on most other platforms. The goal is to use your unique brand and voice to share value-based content that gets your audience to engage. Here are a few tips for writing a great LinkedIn post:
Make it easy to digest. Use emojis and short paragraphs to break up the content and make it scannable for anyone scrolling by. 
Use storytelling. Don't just share links without any explanation. Share your unique perspective about the content you're sharing. Use it as an opportunity to speak about your experience and what you bring as a real estate agent.
Mix short- and long-form. Focus on sharing a blend of short posts, just a few sentences, and long posts, that might include a few paragraphs. The short content can offer quick "bite-sized" tips and ideas while the longer content can speak to your values, work, and brand more extensively. For example, you might share a long client story including how they found you, the experience you went through to find their home, and a quote or two from the client.
Play with images and videos. As with all social media platforms right now, images and videos are the main focus and help you get noticed. Share home tours, selfie-style videos of yourself sharing tips, and photos of your clients with a "Just Sold" sign to stand out in the feed.
Publish Articles
In addition to the typical posts shared on LinkedIn, real estate agents can also benefit from writing and publishing articles on LinkedIn via LinkedIn Pulse. This can be an effective way to share trends within the industry while marketing your services to other local businesses such as contractors or interior designers.  
According to Sprout Social, using LinkedIn Pulse has many key benefits for building your brand, including building credibility and expanding your brand reach. This content is in the form of a blog post and should include headers and images to break up the text and make it digestible.
Wordstream recommends posting your LinkedIn articles during the week, particularly during peak business hours. The site suggests that few people spend their downtime in the evenings focused on networking and building connections through LinkedIn.   
Once published, don't limit yourself to only sharing LinkedIn Pulse articles on LinkedIn. You can share them across all social media platforms to drive more potential connections. 
Keep Reading: 5 Important Local Online Marketing Strategies for Real Estate Agents
Join Engaged Groups
Groups have been a part of LinkedIn for many years. While many are not active, the ones that are can provide you with a platform to share your knowledge and connect with industry professionals and potential clients. 
The value in joining groups is that when you post content, it isn't shared to your entire network, where it can easily be lost in the feed. It's shared in a specific group, where people have opted in to be members. This warm and engaged audience ensures that your content reaches the people who really need to see it. 
When looking for groups to join, keep these tips in mind:
Many groups are large but not active. If possible, scroll through the feed before joining to see if people are posting often and engaging. An unengaged group may not be worth your time. In some cases you have to request to join first, so scroll to decide if you should participate or not once accepted.

Find groups that are specific to what you do and where. For example, you may join a large networking group for commercial real estate agents across the U.S. but don't forget to look for one that's specific to your state or region too. 

Be responsive. Comment on other posts and make sure you respond when people comment on yours. The goal is to be engaged with this community so you can connect with potential leads and referral partners.
LinkedIn 101: Maximize the Potential
You know that making connections with buyers and sellers in your local area is crucial to your long-term success in the industry—and LinkedIn is a powerful platform to do exactly that. Set up your profile, find a few engaged groups, and share value through your posts and LinkedIn articles. With consistency and clear intentions, you can make the most of this social media platform.