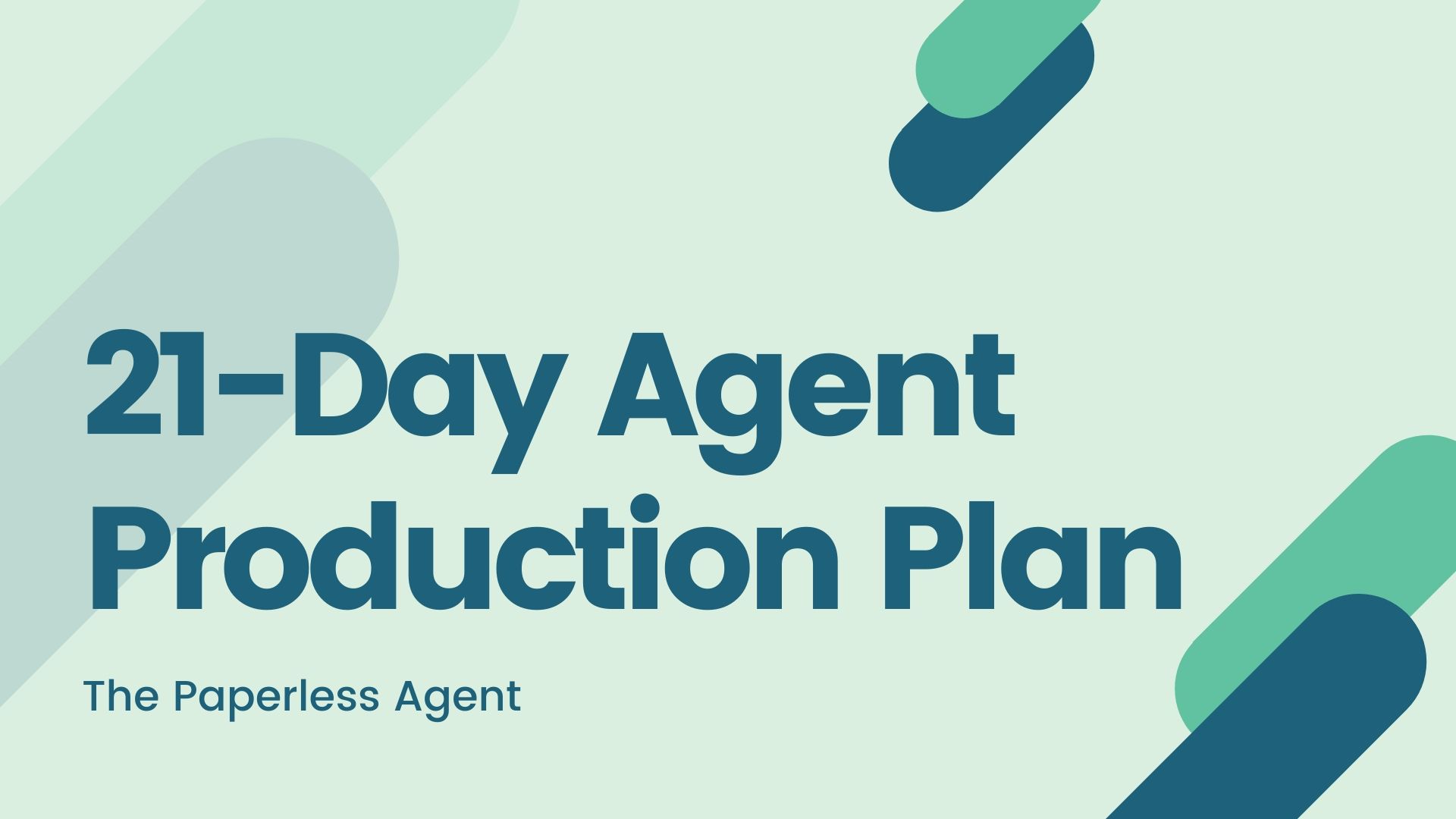 How can realtors get leads, listings, and clients right now?
As the economy starts to open up, the demand for homes is predicted to surge. The buyers and sellers who will move in coming months are making critical choices right now… If you want to secure your pipeline now and for the future then you need to have the right plan.
What you need are the right actions, done consistently. There are systems and tools you can put in place that will do the heavy lifting for you.
We put together 4 simple and VIRTUAL steps any real estate agent or broker can start using to create your own "slingshot recovery," and fill your pipeline with leads, listings, and sales.
Step #1: Prepare to accelerate new lead and client generation
Your future success is dependent on your ability to:
Rapidly build-up relational lead sources

Cultivate a sense of trust

Consistently do all the little things that make a big difference in your clients' and prospects' experience with you
The only way you can keep track of everything is to use a tool called a CRM (customer relationship management) system.
You should use your CRM to store your entire database of relationships, keep details of all your communication with them, and track activities associated with providing them a great experience.
Make sure you can do the following activities in your CRM:
1) Add, Update, & Merge Contacts
2) Sort & Filter Contacts;
3) Import & Export Your Contacts
4) Send Emails.
Once you have a CRM (or if you already have one), you then move on to step #2.
Step #2: Develop a simple "asset" with useful real estate information
This could be something as simple as a real estate market update, giving people a snapshot of what's happening in their neighborhood with home prices, recently sold homes, and your opinion on what the future holds (especially right now).
You're not looking to write a novel. A simple blog post is enough.
Another option is to put together a "Home Budget Worksheet", a simple report for tracking income and expenses.
It could look something like this:
Once you've written or created a simple asset like this (remember, it doesn't have to take that long to create, and you're only looking for something that can fit on 1-2 pages), you're ready to move on to step #3.
Step #3: Starting conversations with people
In this step, you're ready to run a campaign that will:
Remind people in our database that we sell real estate

Provide value in the form of useful real estate related information (that you created in the previous step)

Create a sense of you showing up everywhere (virtually), all the time

Give people tools to refer us with (again, this is what you created in the previous step)
You take the useful real estate information and share it in two ways:
Email the information to your list: Send it to all of the contacts in your database.

Post on other social media channels: Post your social media campaign on Facebook, Instagram, and other social channels.
Once you've shared this useful real estate information, you're now ready to ramp up your outreach in a more targeted way.
Step #4: Start your targeted outreach program
For the next 5 days, your activity is to contact 30% of your database at a time. You'll be following up on the information you've sent out in the FB Campaign, email, and social media posts.
The reason for contacting 30% of your database is so you will have voice conversation or message with your database at least once a quarter.
To do so, you will be using a high-value, high-touch method of communication. This can be done via direct messaging with apps like Facebook Messenger or WhatsApp, making phone calls, or leaving voicemails.
There are four reasons for doing this, and even leaving voicemails:
It makes a big impression on the recipient when a personalized message is given or a phone conversation takes place.
It helps build a relationship with the client so they think of you when real estate conversation happens at their home or with their friends and family.
It gives you an opportunity to ask questions and see if there's anything you can do to make an offer of help. In doing so, you serve your customer so you can secure their repeat business and referrals.
It makes you the real estate professional that's always top of mind whenever a real estate conversation comes up in their lives. This is the key to harvesting referrals cultivated by your marketing every month.
When people hear your voice, you have a chance to interact, ask questions about what's going on in their lives, and provide value in the form of useful information.
You are setting yourself apart from every other real estate professional in that client or prospect's lives.
This builds a relational advantage because you get to know what their concerns and interests are, and how you can stay relevant.
It also makes you the real estate professional that's always top of mind whenever a real estate conversation comes up in their lives.
This is the key to harvesting referrals cultivated by your marketing every month.
This is just the starting point. To help you do the right things, at the right time, and help you sell more homes, we've put together a 21-Day Agent Production Plan that we're releasing TOMORROW, May 20th.
The point is to take one, small action every single day to build momentum....
And before you know it, you'll have a steady stream of leads and clients.
You can take part in our powerful 21-day action plan for FREE when you join the Marketing Club.
We'll take you through everything you should be doing to stay top of mind right now and sell more homes, even in the current climate,
Join the Club today for $1 and get the 21-Day Agent Production Plan starting tomorrow May 20th.
---
More quick tips on getting clients for new real estate agents:
Want more ideas and tips on how you can get more clients as a new real estate agent?
We've gathered a few of our best advice that's perfect for any agent to use in their marketing.
Set production goals and your plan. Schedule time in your calendar to review your business plan regularly. When reviewing, update your plan and make adjustments to your plans and activities to achieve your goals.
Update your LinkedIn account. When you connect with your clients and contacts on LInkedIn, there's a good chance they will checkout your profile. We want to make sure we don't give them reason to question our competence or reputation.
Friend contacts and clients on Social Media. Connect to your contacts and clients on FB, LinkedIn, and any other social media you use frequently.
Develop your "Active Listening" skills. A key step in serving someone is being able to listen and read into what they really want.
Google yourself. Your ability to collect repeat and referrals is VERY dependent on the trust instilled by a person's search for you online.
Boost your online reputation. What people see will either build confidence and trust, thereby securing the repeat or referral business.
Send requests for online reviews on your Google and Yelp accounts. Make it as easy as possible for them to leave a review, and provide good reasoning on why they should take a minute to review you.
Schedule 5 online meetings with (other) professionals. Identify 5 people with whom you would like to build a professional relationship with.
Find one virtual meetup or networking event. As you interact with professionals and clients, you'll find plenty of opportunities to add people to your database.
Keep in touch, consistently. Once they are in your database, send them the monthly marketing you send out to provide value, build on the relationship, and provide them tools to refer to you.
Want more guidance and a specific action plan on how to implement these?
We've created a powerful 21-day action plan that new agents can use to get more leads and clients, fast.
Here's how it works: We'll provide you with small, daily activities designed to help you build momentum and start generating leads & listings.
You'll go through the 21-day program alongside other Marketing Club members, and we'll check-in together during weekly office hours.
You get the plan AND the accountability you need to put yourself in the best possible position as the market picks up.
Join the Marketing Club for only $1 today and join us for the 21-Day Agent Production Plan FREE.
***The production plan kicks-off with a LIVE call tomorrow, May 20th, so sign up TODAY to get access the second it's dropped.***