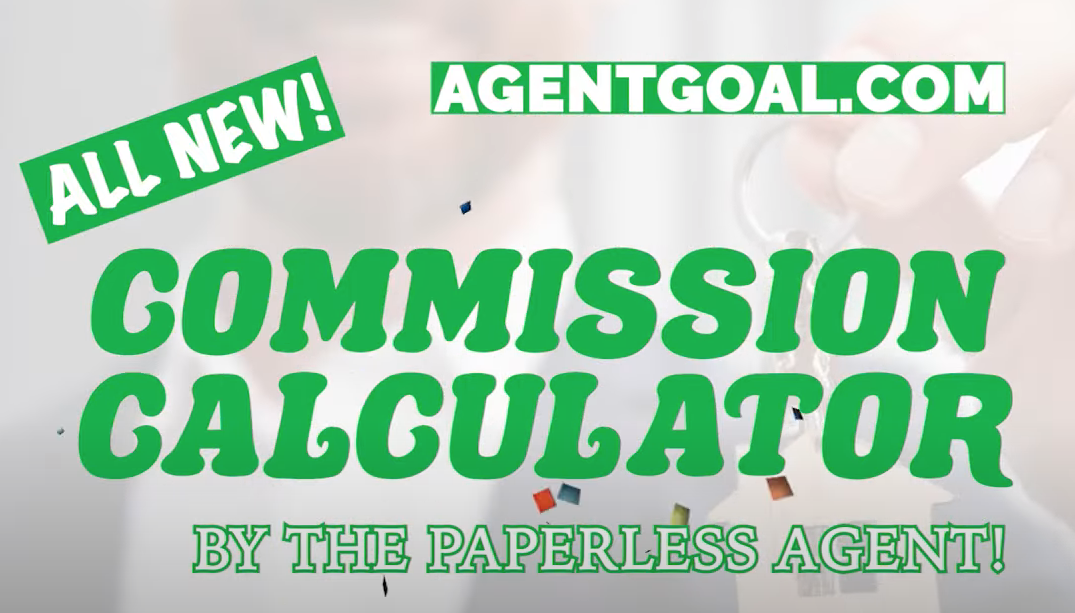 The Commission Calculator is Available Now
The Commission Calculator was created to help you understand what milestones you need to reach to hit your commission goal. This powerful tool is designed to help you understand what activities and practices you need to be doing on a weekly, monthly and annual basis to hit your financial targets.
Garry devised the Commission Calculator for himself using spreadsheet software, but you don't need to be a whiz at Excel to use our version. We've adapted it into a slick and easy-to-use format that you can access at any time by going to AGENTGOAL.COM!
Once you've accessed the Commission Calculator:
Set your total closed sales volume goal.
Determine your ratio of buyers and sellers.
Choose your buyer and seller average sales price.
Click update!
This will generate a list of how many appointments, listings/buyers taken, closed contracts, etc. you'll need to achieve your goals, and it is all broken down by weekly, monthly and annual totals to help you organize your short term and long term objectives.
Click the button below to use the Commission Calculator now!