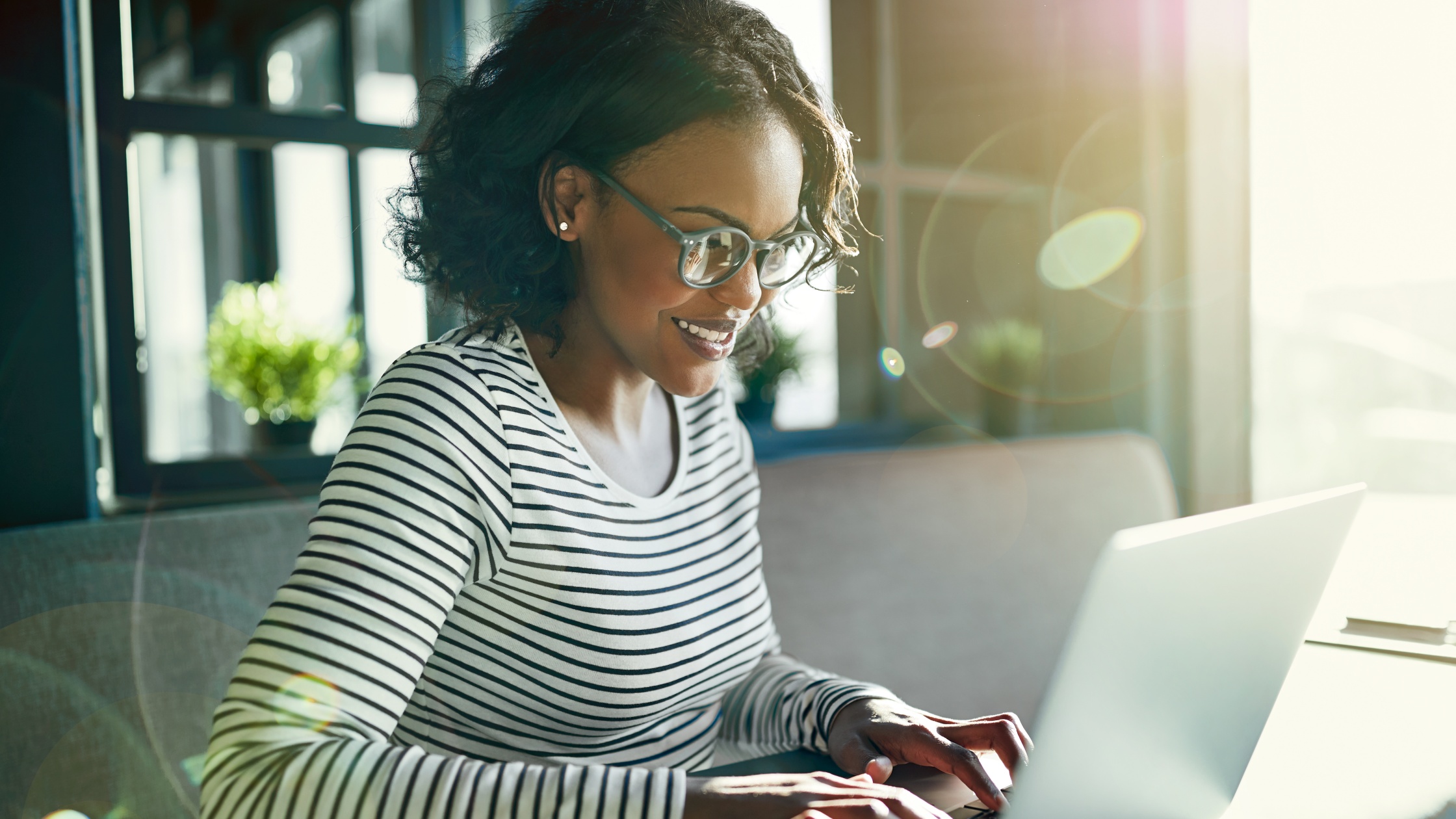 Local online marketing is critical for the success of your business, which likely relies heavily on local clients. Door hangers and mailer marketing allow you to reach people nearby who need your services, but in our modern world, you have to move those tactics online. 
While only six percent of buyers and sellers found an agent through their, website without any accompanying referrals, that six percent can be yours if you get your local online marketing right. What's more, depending on your region, that six percent can also amount to hundreds of potential clients. 
You may be wary to add another thing to your plate, but unlike social media, these strategies don't require regular posting or daily updates. Once you set up your Google Business Page, for example, you don't have to update it on a regular basis.
These strategies are about setting a strong online foundation to find local clients. If you're ready to capture potential clients through local search, here are a few key steps you need to take. 
Join The Marketing Club for $1 and get access to blog posts, social media content, email marketing templates, and more!
#1: Set Up a Google My Business Page
Google reigns supreme when it comes to search, holding more than 86 percent of the worldwide search market share. This means, when it comes to local search, you want to be found on Google and the best way to do that is to set up a Google My Business page. Google uses the information on these pages to give the most accurate local results. 
Google explains, "Local results are based primarily on relevance, distance, and prominence. A combination of these factors helps us find the best match for your search. For example, our algorithms might decide that a business that's farther away from your location is more likely to have what you're looking for than a business that's closer, and therefore rank it higher in local results."
You've likely seen these pages when searching for local businesses yourself. They include images, contact information, website link, and reviews.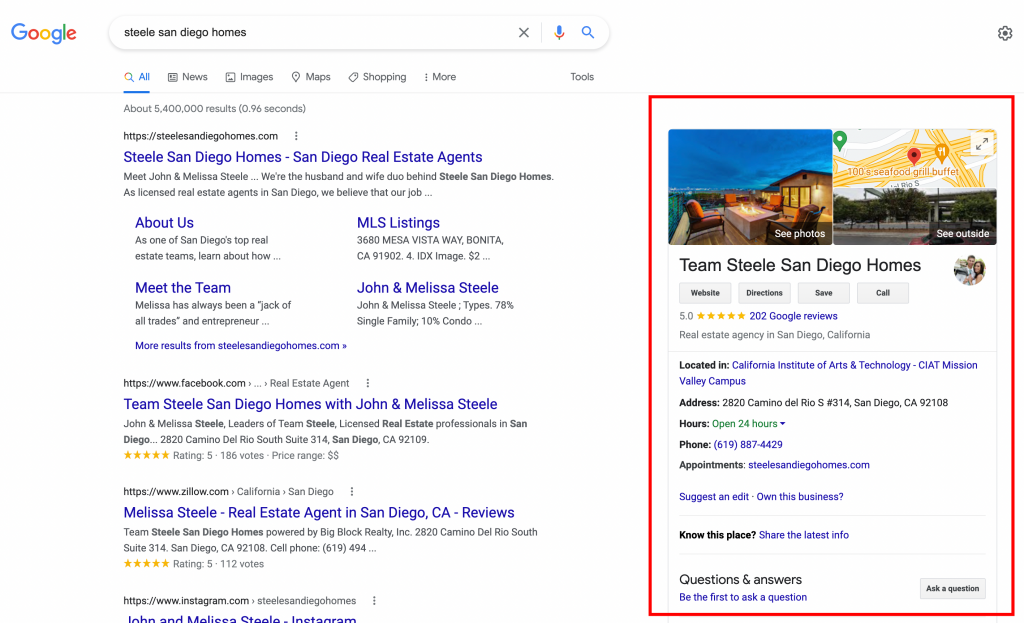 The key, however, is getting all the information right so your business shows up when people are looking for you. 
How to Set Up Your Google My Business Page
Once you've claimed your business page, which you can do through Google.com/business, you need to make sure it's filled out properly. Here are the most important details to get right.
Enter complete data:

This means filling out all the fields, including Physical address, phone number, category, and attributes.

Verify your location(s):

You can do this through your Google Business portal.

Keep your hours accurate:

Update them for holidays or different seasons when applicable.

Respond to reviews:

As

Google explains

, "When you reply to reviews, it shows that you value your customers and their feedback."

Photos:

Include photos of you with your clients or of your office space, if you have one.
All of these details determine whether Google shows your business or not—and whether or not someone contacts you as opposed to another agent. Luckily, once you've done this, you don't have to do much more updating.
Keep Reading: 10 Real Estate Marketing Tactics You Can't Overlook
#2: SEO Optimize Your Website for Local Search
A well-optimized website is key to being found in local searches, especially those where you don't have a listing, like Yahoo! or Duck Duck Go. Search engine optimization (SEO) is the process in which you make your website visible in search results. The number one result when searching "Seattle real estate agent," for example, isn't a mistake—it's the result of SEO.
While SEO can seem daunting, there are just a few simple steps you can take to get on the right path.
Optimize your website with your location: if you're a real estate agent in Tuscon, Arizona, you want to include "real estate" or "realtor" and "Tuscon, Arizona" in a few key places on your website, including:
Headings

Title tags

Meta description

Body

Footer
Add your contact information: This is called NAP (Name, Address, Phone number) and it needs to be accurate and the same as what is shown on your local listings pages, like Yelp or Google. You can put this on your contact page, in the footer, in the header, or in a mix of these places.
Optimize for mobile: Google has shifted to something called "mobile-first indexing" meaning they're going to primarily use the mobile format of your website to rank it. This means your mobile site needs to be well-optimized for speed, ease of use, and more. Here are the key mobile factors to consider.
If you aren't sure how to implement any of these changes yourself, an SEO-trained website developer can help you. You can hire someone through sites like UpWork who can take care of these changes for you.
#3: Secure Backlinks From Local Organizations
"Backlink" is a fancy word for a link pointing back to your website from another website. This is an important local online marketing factor because those links pass value to your site. This is how it works: 
When Google sees a high-value, relevant website pointing back to yours, it says, "This is a great website, and they wouldn't link to a bad/spam website, so this other website must also be good or relevant." Over time, this adds to the value of your website.
When it comes to local SEO, it's important to get these links from other local websites. This helps Google create an even deeper connection between your business and that location. There are a few ways to accomplish this. 
Get quoted in local papers:

Use your network to connect with local journalists who may need insights on the local housing market and real estate trends. When they reference the information you share, they're likely to link to your website for the online article. This is also helpful for

building your brand

.

Join the local chamber of commerce:

Members of local chambers are often included in local directories, which would likely also include a link back to your website.

Sponsor events:

As a sponsor, you may be listed on the event's website, including a link to your website for anyone who may want to connect with you.
#4: Write Local Blog Posts
Use local-focused blog posts to rank for other relevant searches. In other words, instead of just ranking for "San Diego real estate agent" you can create blog posts to rank for terms like "best San Diego neighborhoods."
The key is using a keyword tool like Ubersuggest or Ahrefs to find the best topics to focus on. When looking at these keywords, choose the ones that have high search volume and low competition. That means a lot of people are looking for them but not many are ranking, giving you a greater chance of being found.
When creating your blog content, focus on quality above quantity. If you can only write one good-quality blog post each month, write only one. Here are a few factors that make a blog post good quality:
Answers the question thoroughly. The searcher had a question or wanted specific information and your blog post should answer it thoroughly or provide a complete solution.

At least 800 words long; preferably longer. But don't just fill the blog post will fluff. Make sure you're writing with intention. If your blog post is thorough, it shouldn't be hard to reach this word count.

SEO-optimized. Optimize your blog post with the keyword, along with internal and external links, and H2 and H3 headers.
Keep Reading: 5 Ways an eNewsletter Can Help Your Real Estate Business 
#5: Ask for Reviews
It's not enough just to have your businesses listed on sites like Google and Yelp. You need to have reviews as well. Not only does this provide social proof for your business, but reviews are a key ranking factor when Google decides which businesses to show searchers. This means it's important that you ask for reviews and there are many ways to do that:
Ask directly:

Ask clients when you give them the key or sign the final paperwork.

Send an email:

If you're not comfortable asking directly, email each client. Using this method, you can include a link to your Google My Business listing page so they can easily access it to leave the review. Don't forget to send a follow-up email too.

Include it in your feedback form:

If you send a feedback form after working with a client, include a request for them to submit a review as well.
Local Online Marketing Can't Be Overlooked
There are many marketing tactics to consider and local online marketing is an important one. Without these efforts, you may lose out on that potential business, giving it to your competitors instead. Don't underestimate the power of these tactics to expand your local footprint and grow your business.