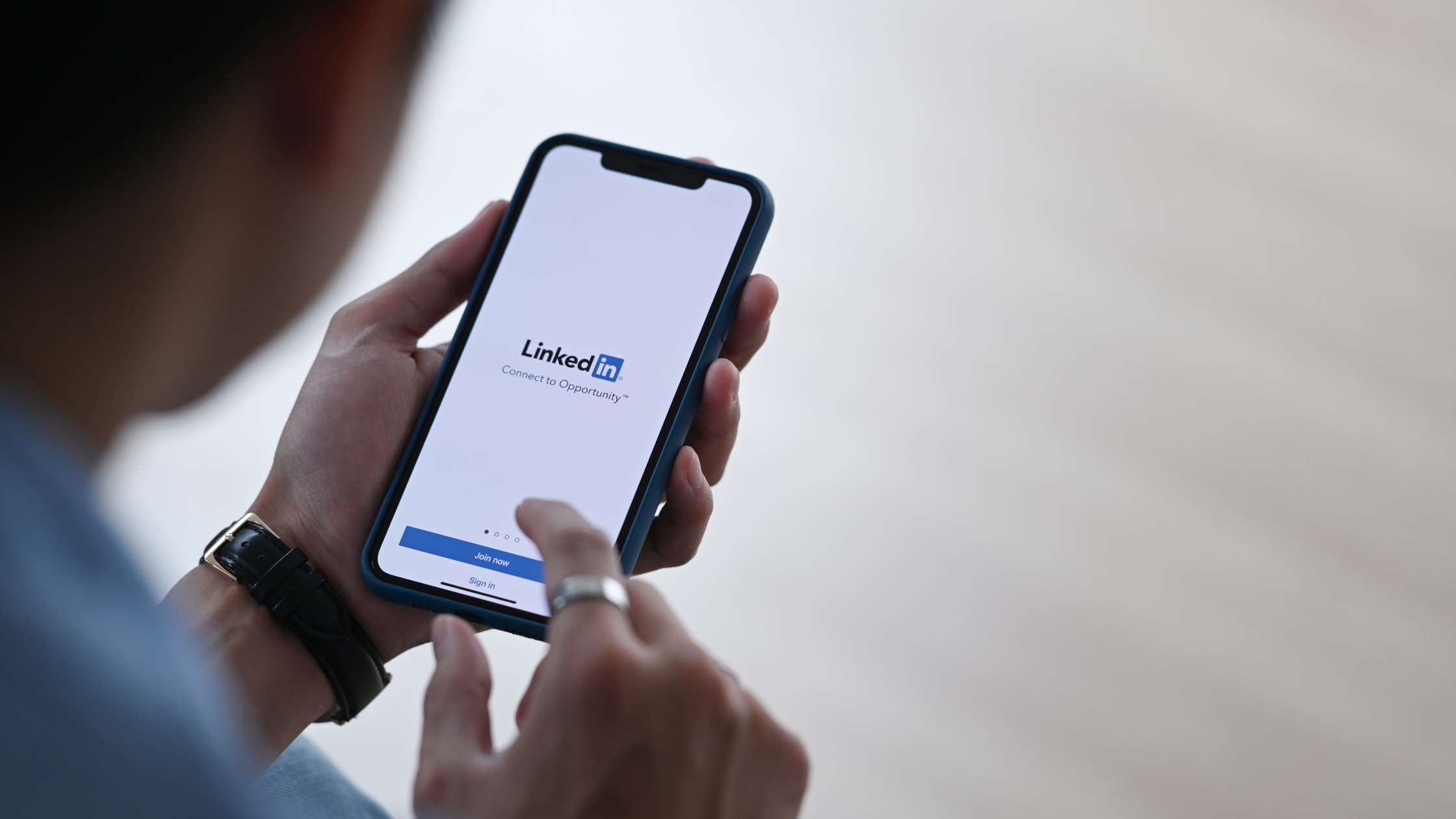 LinkedIn newsletters are a powerful tool you may be overlooking. Engaging with your community and posting regularly on this platform is valuable, but what if you could get right into your clients' inbox? You can with LinkedIn newsletters. All you have to do is publish long-form content, think of it as a short blog post but minimal set-up or tech skills necessary.
Here's what you need to know about how to use LinkedIn newsletters to connect with more clients.
Keep Reading: LinkedIn Strategies for Real Estate Agents
Why LinkedIn Newsletters are Helpful for Real Estate Agents
A newsletter helps you reach your followers directly. When you create a blog post on LinkedIn, you can share the content via your news feed. However, like any other social media post, you are at the mercy of the algorithm to determine whether you get views. Some posts might go viral with hundreds of comments and shares, while others might get ignored. Your newsletter changes this. 
If you're putting time into creating valuable content that shows your expertise to potential clients, you want to make sure it's seen. By creating a LinkedIn Newsletter, you can amass subscribers who are alerted whenever you publish content. These alerts are sent via email and within the LinkedIn interface while all your published newsletter content lives on your subscriber page. For example, see the Know Better. Market Better. newsletter: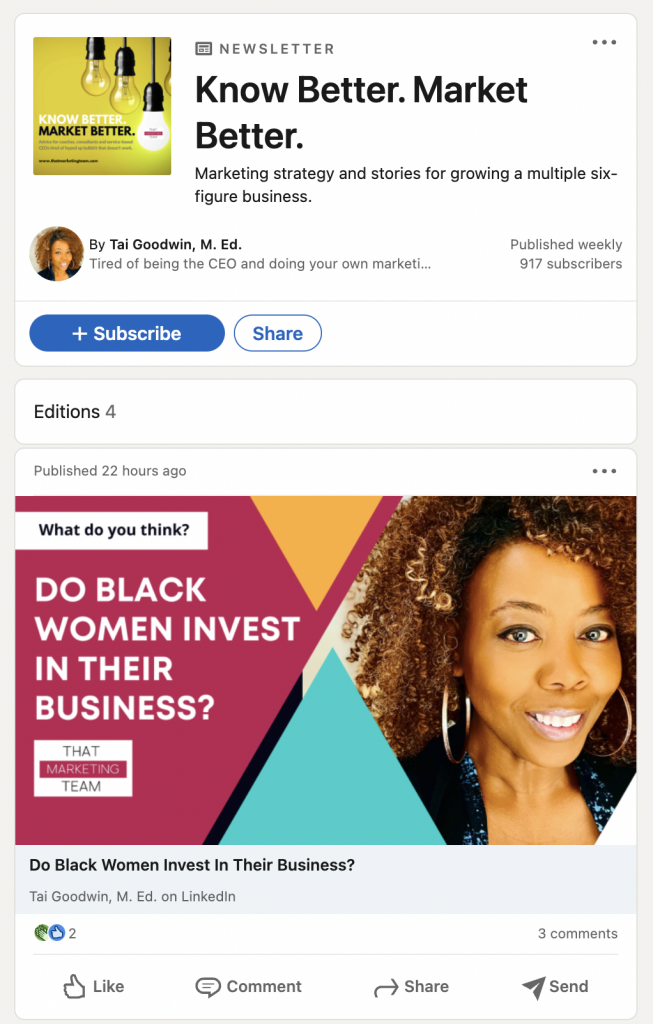 An additional benefit of LinkedIn newsletters is that the update will also appear in your standard feed. This way people outside of your subscriber list can also read the post. The goal with a newsletter is to maximize the number of potential clients and connections who read it, rather than hoping the LinkedIn algorithm falls in your favor.  
Keep Reading: How to Create Instagram Content That Drives Real Estate Leads
How to Set Up a LinkedIn Newsletter
You don't need graphic design skills or a real estate marketing company to help you create your LinkedIn newsletter. If you have good ideas and want to share them, you can easily publish your content. 
Here's how to create your LinkedIn Newsletter. 
Click to your personal profile and scroll to the Resources section. Make sure Creator mode is on. If this is turned off you won't be able to create your newsletter. 

On the LinkedIn homepage, click "Write an Article." This will bring you to the network's publishing tool. 

Before writing your article, click "Create a newsletter." LinkedIn will prompt you to fill in basic information about your newsletter. This includes the title, description, publishing cadence, and logo. 

Once you have your newsletter set up, you can write your first article. Click the link for your newsletter in the upper right corner and start drafting. 

When your content is ready, click publish. Note that you can send out a newsletter every 24 hours. 

LinkedIn will prompt you to add hashtags and @mentions to your newsletter as well, which can help you reach more people. 
How to Make the Most of Your Newsletter to Attract Clients
While healthy publishing habits are important, you also need to consider why you're publishing content and how you're appealing to your audience. Knowing what your potential clients want to hear will help you earn more subscribers, which increases your chances of attracting leads. 
Here are a few ways to improve your newsletter performance: 
Make sure it's clear what you do in the name of your newsletter. For example, you might call it, "John's Real Estate Tips for San Diego" or "Home Buying for Millennials."

Actively market your newsletter. Let people know that they can follow you for updates and explain why they should. 

Encourage leads to subscribe when you connect with them. Even if someone isn't ready to buy or sell, they may be interested in learning about the real estate market. Whenever you meet someone, connect with them on LinkedIn and invite them to subscribe to your newsletter. 

Make sure each newsletter answers a specific question that your ideal client might have. Look back on the most common questions you get from clients and use that as inspiration for article ideas.

Focus on your niche. Let people see how you specialize in commercial real estate. Do you focus on first-time home buying or real estate investment? Do you help people sell homes or downsize?

Track your growth over time. Calculate the number of new subscribers you have each month and see how many subscribers turn into leads each quarter. This proves the value of your investment. 
Like other marketing and social media channels, you don't want to publish new content endlessly without clear goals in mind. Each new piece of content should bring more potential clients into your fold. 
Keep Reading: 5 Ways an eNewsletter Can Help Your Real Estate Business
Don't Forget to Sell in Your Newsletter
Creating content that provides value is key—but don't forget to make it easy for subscribers to know what you do and how to work with you. The best way to do that is to add a few extra details to each post you publish, including:
A call to action:

This is where you tell subscribers what you want them to do next. For example, you might say, "If you're thinking of selling your home this year, direct message me here or email me at

Jane@Website.com

to see how I can help you!"

A bio:

Anyone can click on your author photo and see your profile, but you want to make it even easier for them to get to know you. This is why it's important to include your bio at the top or bottom of every post you publish. 
Reach More Clients With LinkedIn
Don't let your knowledge go unseen. Instead, use LinkedIn newsletters to reach more potential clients on this platform. Not only is it a free tool, but it's also simple to set up and can be used to build thought leadership and drive leads. 
At The Paperless Agent, we help Realtors with everything from script development to social media content. Join our Marketing Club for just $1!