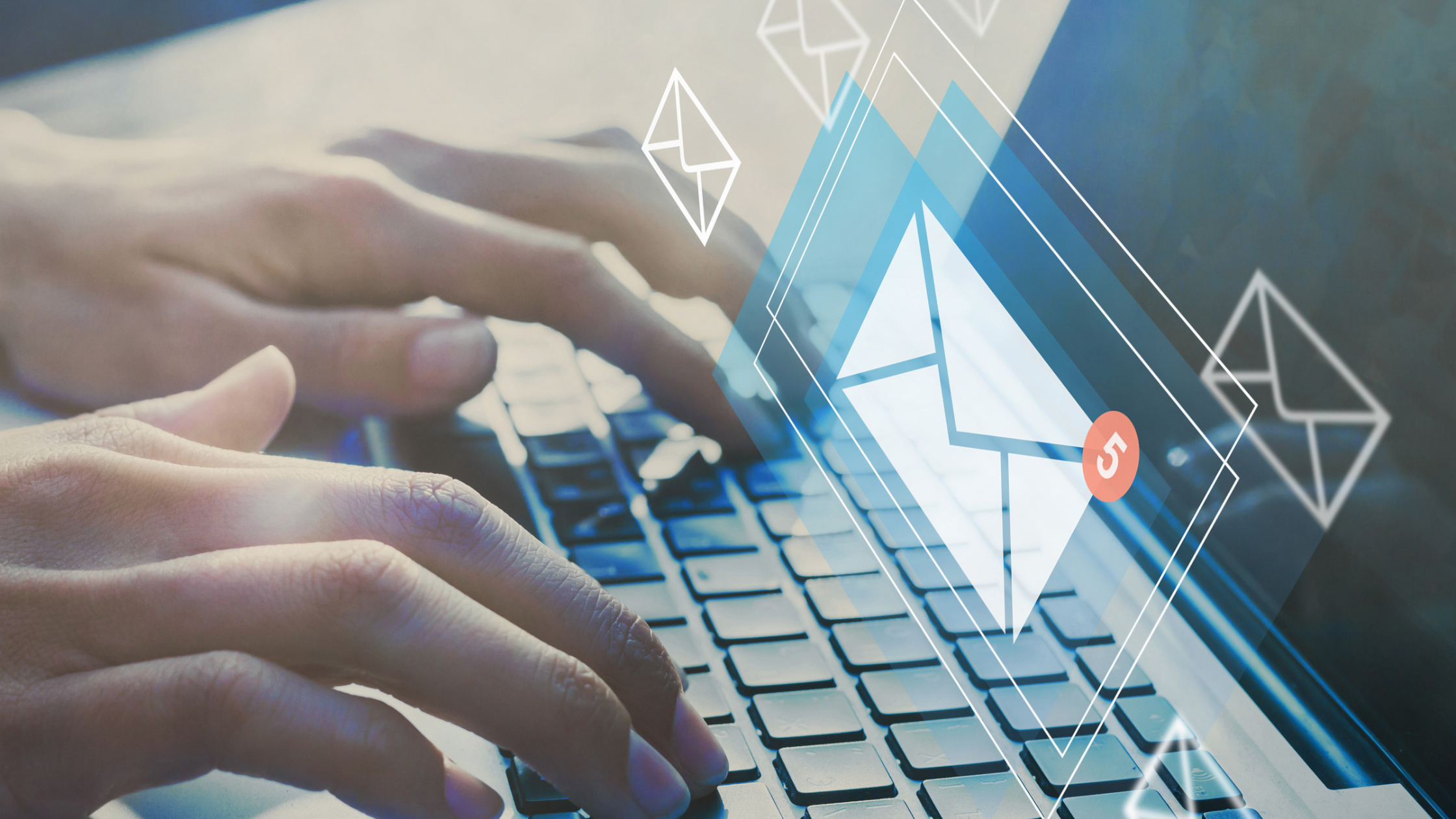 It is possible to generate email leads, even if you have a small list. Buyers want to be contacted by you. In fact, a 2021 survey from NAR found that buyers want agents who:
Sends me emails about my specific needs 

Can send market reports on recent listings and sales

Sends an email newsletter
This is why you don't need thousands of people to email to turn subscribers into clients. The few people on your list already want to hear from you, you just need to get intentional about what you send, how often you send it, and the content you create. 
Here's what you need to do to generate more email leads, even if you have a small list.
Make email marketing even easier. Join the Marketing Club to get pre-made emails, written and designed for you!
Be Consistent
Your potential clients want to hear from you—they want market updates and messages about potential opportunities. The question is, are you giving them that? In other words, do you have a list but never actually send any emails? 
Consistently getting in front of your potential clients is key to converting them into leads. If you struggle with this consistency, here are a few ideas you can use to start emailing more regularly. 
Send a bi-weekly newsletter with market updates. Keep it specific to your area; if you work in multiple regions, segment your emails so the right people get the right market updates. 

Send a quarterly guide. For example, you might send a summer homebuying guide or a guide on how to prep a home for winter. Your goal is to simply provide content that's relevant to your region and audience and that's also valuable. 

Send a monthly client celebration email highlighting a home recently bought or sold along with a text or video testimonial. 
Focus on Referrals
Email is a useful platform for generating referral business. A key part of getting referrals from your emails, however, is actually asking for the referral. Instead of simply hoping or assuming that great clients will forward your email or refer their friends and family, you need to include a clear call to action that tells them to do so.
Write a great CTA that converts using strategies we shared in 5 Client Referral Email Strategies to Boost Listings:
Emphasize your value:

"It was such an honor to help you find the home of your dreams. If someone else you know is looking for their dream home, please tell them to call me."

Position yourself as the expert:

"If someone you know has questions about the current housing market or could use some real estate advice, please let them know I'm always here to help."

Give a compliment:

"I love partnering with wonderful clients like you. If your friends or relatives need a real estate agent, pass my information along—I would love to work with them too."
Get Personal
When you hear the words "email marketing," you may automatically think of sending emails to an entire list. One way to get more from your small list is to actually send individual emails. The goal isn't to send a one-off email to every person on your list but to reach out to certain people with appropriate or relevant content as opportunities arise. 
For example, if you've been speaking with a past client about putting their home up for sale, and come across some new market data that sheds light on a good time to sell, send them an email with the report. This gives you a chance to get in touch personally, while also showing that you remember the conversation and are willing to help before they're even a client.
Set a goal to send at least five personal emails like this each month to past or future clients who have shown interest in working together recently. Show them that they're top of mind for you to nudge them in the right direction. 
Build Your Industry Expertise
Every email you send is a chance to build a name for yourself so when potential clients think about buying or selling, they think of you. While this may seem obvious, if your content isn't built around what you uniquely offer (your brand), you may not stand out from the crowd. You become just another agent sending marketing emails. 
Get clear on your branding and how you can bring that into your emails. Here are a few questions to help you create clarity around this.
Who is my ideal client and what do they care about? For example, first-time home buyers who are working with a small budget. They care about financial insights that will help them save money and understand the financial process.

What are my voice and tone? For example, casual and funny; I like to tell jokes to make the home buying process feel more fun.

How do I specifically help clients in a way the other agents don't? For example, I walk them through the financing process with greater clarity because I worked at a bank before becoming an agent.
You'll notice as you answer these questions that you're building a profile for yourself as an agent. As you send emails, you want to keep this profile in mind and how you can use it to stand out. For example, maybe you're the agent who always has the best financial insights and also happens to have the corniest (but funny!) jokes. You're not just an agent anymore, you're someone a potential client remembers.
Keep Reading: 5 Pillars of Real Estate Branding that Drive More Leads
Generate Email Leads With a Small List
Don't let a small list keep you from getting the most from this marketing channel. You can generate email leads if you get intentional about details like consistency and branding while also making time to send personal emails and clearly ask for referrals. Remember, your clients want to hear from you—so start sharing with them!