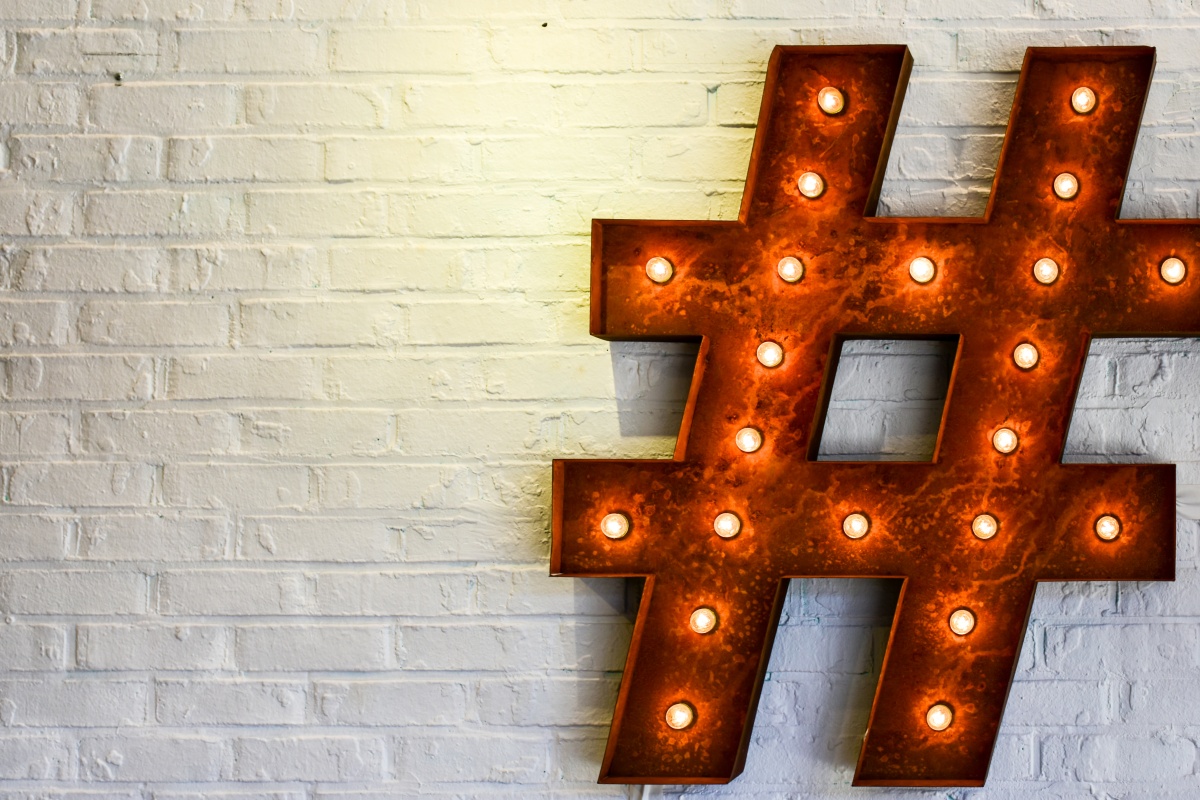 If you never know where to start when choosing hashtags, this Instagram hashtag cheat sheet was made for you. On Instagram, hashtags matter a lot, but if you don't how to choose them or how many to use, you might just scrap them altogether.
That's a problem, though, because when you leave out the hashtags, you set your post up for failure. Without them, you're less likely to reach potential clients. With them, you ensure that your message is able to reach the people who need to hear it. 
Use this Instagram hashtag cheat sheet to make sure you're getting the most out of every post you create. 
Do you struggle to come up with content ideas for Instagram?
Join our membership for just $1 and we'll create it for you!
Why Hashtags Matter
Hashtags are a key piece in getting your content in front of the people who need to see it, but that's not all. Hashtags help you reach your target audience, while also attracting potential clients and increasing engagement. If you want to use Instagram as the business tool it can be, you can't skip over the hashtags. That's why we created this Instagram hashtag cheat sheet for you. 
Keep Reading: How to Create Instagram Content That Drives Real Estate Leads
How to Choose Your Hashtags
Perhaps your question isn't whether or not to use hashtags, but how to choose them. Here are a few key factors to consider when picking the best hashtags for your posts. 
Hashtag Categories 
You can choose hashtags from a wide variety of categories. Use this list to remind yourself of the wide variety of hashtag types that you can use to reach more potential clients: 
Product or service related (#homebuying101)

Communities (#realtorsofinstagram)

Location-based (#austinrealestate, #seattlerealtors)

Educational (#homebuyingtips)

Identifiers (#realestateagent, #sandiegorealtor)

Acronyms (#TGIF)

Relevant phrases (#findyourdreamhome)
Don't forget to use hashtags for events. Most events create a hashtag to track all content shared throughout the event. Tagging your posts with their branded hashtag can help other attendees find your posts and account. 
Relevancy
Your hashtags should be relevant to the post itself and your brand. To keep it specific and relevant, focus on hashtags that have 500k or fewer posts. If you choose hashtags with more posts than this, you risk getting lost in the hashtag search feed because hundreds of thousands of other people are using it too. For example, instead of using #realestate, which has more than a million posts, you would use #realestatecalifornia, which allows you to better reach potential buyers or sellers in your area.
You can see how many posts a hashtag has by searching on mobile or desktop: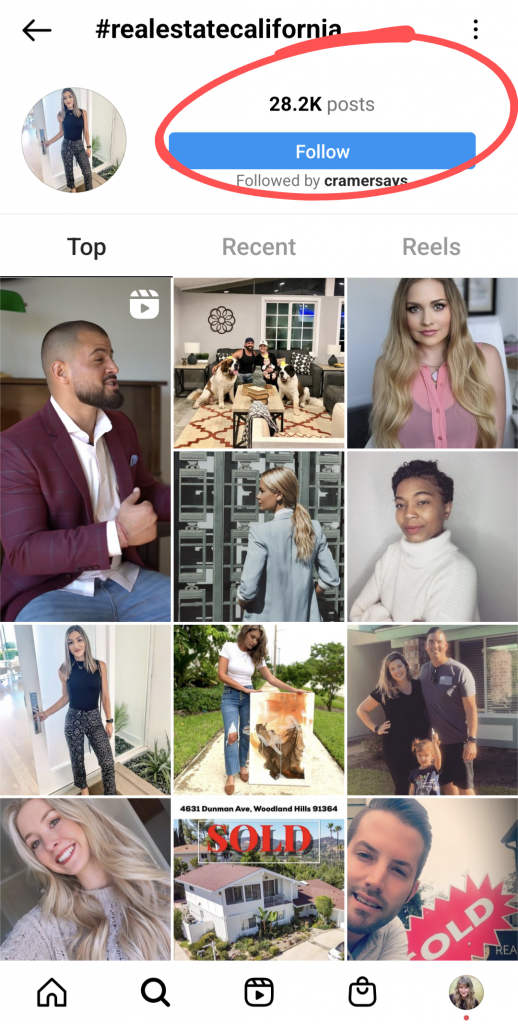 Rankers
Your rankers are the hashtags that get your content ranked on hashtag search pages. When you search for a hashtag, you see posts that have used that hashtag. Ranking means you show up high enough on this page that someone may find your content. This is the goal when using hashtags, which is why it's so important to choose only relevant hashtags with 500k or fewer posts—it's hard to rank for hashtags with more posts than that.
The best way to find out if you're ranking for any hashtags is to use Flick, a hashtag tracking tool that tells you which hashtags are helping your content rank on the search pages for each one. When you know which hashtags rank well, you can continue to use them on relevant posts. See one of the ranking dashboards from Flick below.

How to Determine How Many to Use
This is a common question. You can choose up to 30 hashtags, but should you? Mention found that posts with 20 hashtags had the most engagement, making this the sweet spot. However, Instagram recommended using just 3 to 5 hashtags. Since there is no clear answer, with some data suggesting more hashtags is better, it's important that you focus on relevancy and test for yourself. 
In other words, choose only the most relevant hashtags for each post, with some posts having 20 hashtags and some having just 3 to 5. Compare the posts each month to determine which amount works best for your audience.
Where to Place Your Hashtags
You may have noticed that some people put hashtags in the first comment, rather than the caption. To get the most out of your hashtags, Social Insider found it's best to put them in the caption. When surveying 649,895 posts from over 6,700, they found that accounts big and small (up to 100K followers and more than 100K followers) saw the highest reach rate with hashtags in the caption. 
If you schedule your posts ahead of time, tools like Later even allow you to schedule your first comment so when your post goes live, your hashtags go into the first comment at the same time. 
Save This Instagram Hashtag Cheat Sheet
Don't publish another post without optimizing it with the right hashtags. Use this Instagram hashtag cheat sheet to get the most out of your content. While you may not reach potential clients with everything you share, including hashtags gives you a much greater chance of doing so—so don't leave them out any longer.