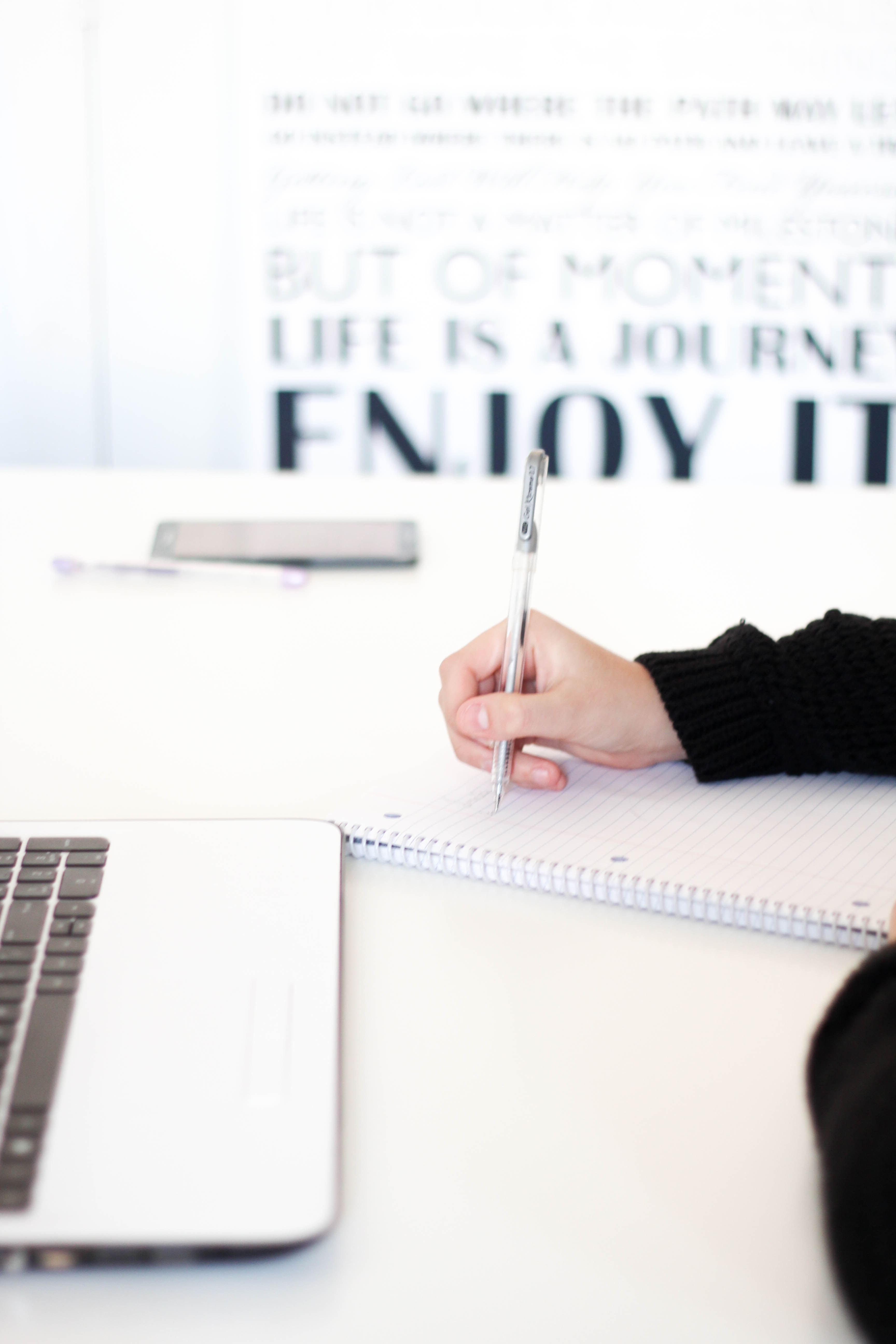 How many real estate listing appointments have you been on in the past month? How many did you close?
For most of us, it's crucial that we nail each and every listing appointment we get.
Here at GoodLife Realty, our associated brokerage, co-owner and superstar agent Garry Wise used to go on a listing appointment every day, six days per week. He and his business partner maintained between 50 and 75 active listings at any given time.
During that time, Garry perfected the scripts he used through continuous testing and improvement. And now, in a Paperless Agent Exclusive, he's revealing exactly what he said to win those new listings, over and over again.
But first, we have to understand the consumer mindset to appreciate why Garry's listing presentation works.
DIFFERENTIATION
In any marketplace, if consumers believe that everything is exactly the same (i.e. a commodity) they choose what they are going to buy—or who they are going to work with—based on price. If all real estate agents are the same, they're going to hire the one who discounts their commission the most.
As a professional, we never want to be in a position where we are forced to give up our hard-earned commission to win a new listing. That's why it's so important for us to compete on value rather than price. We need to create a story for our clients to illustrate how we are different from the competition, and how those differences will benefit them.
In fact, don't leave it to chance and have only ONE thing that differentiates you. Differentiate yourself at every step so that the customer will remember you for everything that is different.
We'll show you how to do this with five surefire scripts guaranteed to set you apart from your competition.
SCRIPT 1: Take Control of the Listing Appointment
In our experience, the first thing a homeowner will do when you arrive at a listing appointment is offer a tour of their home.
The average agent will simply say, "yes, sounds great" and take the tour. However, this gives control of the listing appointment to the client. They should understand that this is not a social call, and as professionals, it's crucial that we maintain control of the appointment.
If the client has control of the appointment, they direct the timing, they direct the context, and ultimately they direct the outcome. Who do you want to be in charge when it comes time to have the pricing conversation and sign the listing agreement?
So rather than give up control from the start, when asked if he'd like a home tour, Garry would respond by saying:
"Yes, I can't wait to inspect your home with you, but first I'd love to sit down with you at the kitchen   table and talk to make sure I understood what you said during our initial phone consultation. Does that work for you?"
Notice Garry uses the word "inspect." By using this word, he has reset the entire context of the meeting. While the homeowners want to offer a view of what they feel is the best home on the market, Garry sets the tone of a professional evaluation where his opinion carries more weight. He also controls the flow of the listing appointment. By reviewing expectations before the home tour, Garry can assert his knowledge and experience around what's most important in this meeting.
By taking control from the very beginning, you're also setting yourself apart as a professional who knows what they are doing and who the client can trust to guide them through the entire real estate process.
Wise Tip:
 It's likely they will offer you food or a beverage when you arrive for a listing appointment. Never decline your client – it sets a bad precedent. Even if you aren't thirsty, always accept their offer.
SCRIPT 2: Conduct the Inspection
After you've sat down with the sellers to review your notes, it's time to inspect the home.
Most agents will simply tour the home, maybe take a couple of notes, and compliment the seller. They might suggest a few updates and improvements to make.
Instead, ask the homeowner:
"Now as we go and inspect the home together, it would be helpful if you could point out everything you love about each room. Also, I'm sure you've thought of things that might need to be repaired or updated. I'm going to be taking pictures and documenting everything so that we can prepare your home to go to market and price it accurately."
This shows the client you are truly listening to their input and considering it carefully. It also differentiates you as a professional who goes above and beyond the average agent.
As you can see, Garry has designed these scripts very purposefully to lead into one another. Each script sets up the next to create a compelling story to guide your client. This step will help you down the road when it comes time to agree upon a listing price.
Wise Tip:
During the inspection, use voice-to-text to record your client's comments in Evernote (our preferred note taking and organizational app), and take photos using your phone or iPad.
SCRIPT 3: Show Your Professional Competence
Now, there are two things every seller wants to know from their agent:
     1) How fast can you sell my house?

     2) How much can you sell it for?
A great agent always gives their clients what they want, and this slide/script combo addresses both of those questions. Plus, it offers statistics to backup your claims, which will differentiate you from all the other agents without supporting data.
Wise Tip:
Using a Digital Listing Presentation on your iPad will help streamline your presentation, impress your clients, and save you time and money.
"This is how we are outperforming the marketplace. What you'll see here on the left-hand side are the average Austin real estate stats. On the right are the stats from my brokerage.

Right now in Austin, the average agent is selling a home in about 48 days. Now that's not bad. However, when you hire me at GoodLife Realty, on average, we're selling homes in 16 days. Now that's fast, isn't it?

The second statistic shows that the average Austin Realtor is selling a house for 98.25% of what they're asking. Now that's great, but when you hire me, on average, we're selling our homes for 101.7% of asking price. That's pretty incredible. Wouldn't you agree?"

[Take out your calculator and show them the math on this step.]

"When you sell your home with my firm, on average you'll earn 3.45% more. What that means for you is, if you list your home for $500,000, you'll earn $17,500 more. Now, that's a lot of money, don't you agree?"
Note that Garry physically pulled up the calculator on his phone (or iPad) to show them how much additional money 3.45% could mean to them. You can quote statistics all day long, but if you don't convey to your client what it means to them, it has no relevance.
Don't rely on your client to connect the dots, or do the math. Always spell it out for them as clearly as you can.
As we mentioned before, all of Garry's scripts build on each other, and this one has a second purpose, as well. In this example, your initial phone conversation revealed the homeowners expectation their home is worth $550,000. However, you know their home is probably worth closer to $500,000. By subtly bringing up this lower number now, it plants that lower price point in the client's mind, prior to the pricing conversation.
Wise Tip:  If you're a newer agent, you may not have enough sales to pull these statistics together. But, your brokerage should. If you find that your brokerage is actually performing below the market average, it's probably time to start looking for a new brokerage.
SCRIPT 4: Old vs. New Ways of Selling Real Estate
Before the internet era, buyers and sellers were forced to use agents to connect through the MLS. Now that listings are readily available online, many sellers have come to doubt the importance of using a real estate agent to sell their home.
If you've ever taken an introductory marketing class, you probably learned about the Three Ps of Marketing: price, placement and promotion. Well, there's an old joke Garry likes to share with his clients, which brings us to our fourth script:
"In the old ways of doing real estate, agents used to use the Old Three Ps: Put a sign in the yard, Place the home in the MLS, and Pray that it sells. Unfortunately, most agents are still using the Old Three Ps.

However, at our brokerage, we have developed the New Three Ps. The first is we talk about the Preparation of your home. The second is to discuss a Pricing strategy. And the third is to Promote your home to the greatest number of potential buyers, and that's how we drive your price up.

I've shown you that I consistently outperform the market, now let me show you exactly what I do to get that higher price …"
Wise Tip:
Never disparage or gossip about another real estate agent. Compare yourself to the "average agent" or "other agents," but don't call anyone out by name in a negative way. Not only is it unethical, it could backfire on you.
SCRIPT 5: Show Your Clients HOW You Will Deliver What They Want
Garry's entire listing presentation is designed to prepare his clients for this final script. From the moment he walked in the door, he has shown the client how he is different from other agents. They trust him as a professional, and they know from the statistics he shared that his end result is a higher sales price.
Now it's time to pull back the curtain and show them HOW we do it.
According to the National Association of REALTORS, the number one thing that sellers want us to do as agents is to help them market their home to potential buyers.
And if we take a look at that same report, another finding it presents is the percentage of buyers who use the internet to search for homes.
You can add this slide to your listing presentation to use along with the following script:
"Did you know more than 95% of home buyers used the internet as part of their search, and more than half of buyers last year found the home they purchased online? Can you see why it's critical to hire a firm using advanced online marketing strategies?

[Name] were you aware that Apple Computers started marketing the Apple Watch 18 months before it was even available to buy? All those 'leaks' and speculation were intentionally released to create excitement and anticipation. When you hire me as your Realtor, your home will get a strategic, digital pre-listing campaign designed to make sure that it is exposed to the greatest number of potential buyers, and here's how we do it…"
This script helps the buyer understand your strategy by comparing it to a familiar example. And by using Apple Computers as the example, it subtly associates you with a high level of service and innovation.
ADVANCED ONLINE MARKETING STRATEGIES
As an agent, if you're not already marketing your listings online, it's something you should strongly consider. As this listing presentation illustrates, the agent who can prove they have the best marketing strategy is going to win the business.
Not only will marketing properties online help sell your existing listings, if done right, they will bring in leads for new business, as well. And at a cost that's much lower than many of the "old" ways of marketing a listing.
Studies show that the average American spends nearly an hour a day on Facebook. At GoodLife Realty, we've ramped up our Facebook advertising efforts over the last couple of years. With a few easy, cost-effective campaigns, we doubled traffic to our website, our open listings pages are now the most visited part of our site, and we're generating leads for way less than it costs to get them from sites like Trulia.
If you're new to Facebook ads, you can download our free guide 3 Facebook Ad Campaigns to Market and Promote Your Business for a step-by-step walkthrough, complete with screen shots, tips, and more!
START BENEFITING TODAY
Start practicing these five scripts before your next listing appointment, and see what a difference it makes to use an agent-perfected, strategic approach to differentiate yourself from the competition.
And if you are new to Facebook advertising, or just want to improve your current results, don't forget to download our free guide: 3 Facebook Ad Campaigns to Market and Promote Your Business.
Let us know how your next listing appointment goes in the comments below!