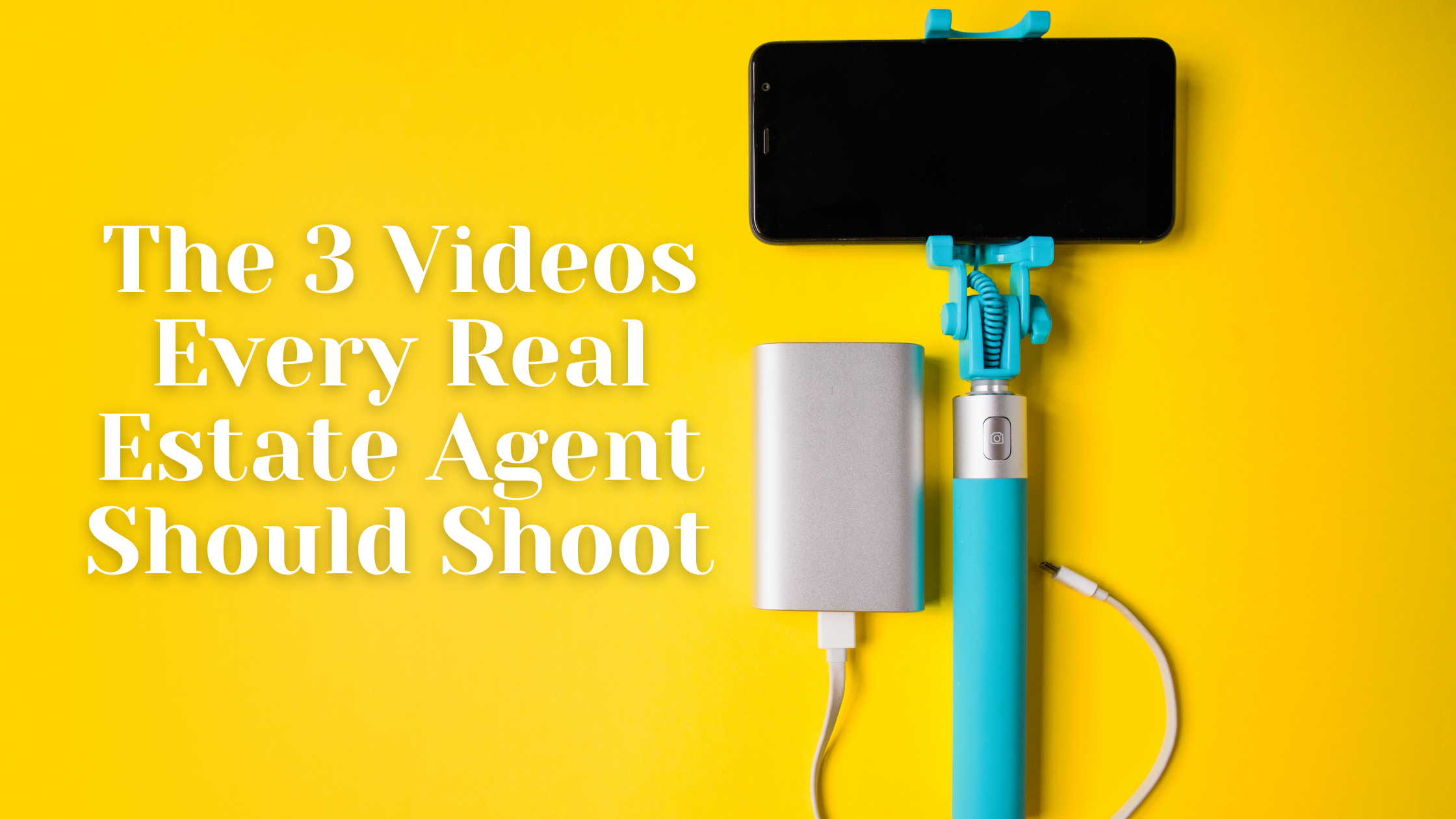 Video is THE fastest growing source of media being used right now.
In fact, by 2022 it's estimated that 1 million videos will be watched per second!
If you're not on the video trend yet, what are you waiting for?
Other than video being the most consumed media out there, video also:
Increases message retention by 85%.
Increases brand awareness.
Builds TRUST and establishes the AUTHORITY and CREDIBILITY for your online reputation.
3 Videos Every Real Estate Agent Should Shoot
1. About Me Video.
This should actually be a series of videos because you don't want to try and cram your whole life story into a 60-second video. The purpose of this series is to develop an audience who knows, likes, and trusts you.
Some possible topics include:
​

Why you got into real estate

​

How you helped a client solve a problem

​

Interesting facts from your personal life

​

What you love about where you live
2. Listings, Recently Sold and Open House Video.
​In this video you'll highlight a specific feature of the home and explain why the feature is important. Then segue to something like, "Now that I've shown you this cool faucet, let me show you some more aspects of this updated kitchen."
3. Advice Value and Tips Video.
​This video is intended to build trust and prove your competence.
According to the NAR, sellers named "the agent's reputation" as the key factor influencing their decision about which agent to work with. By sharing advice, value and tips, you establish your reputation as an authority.