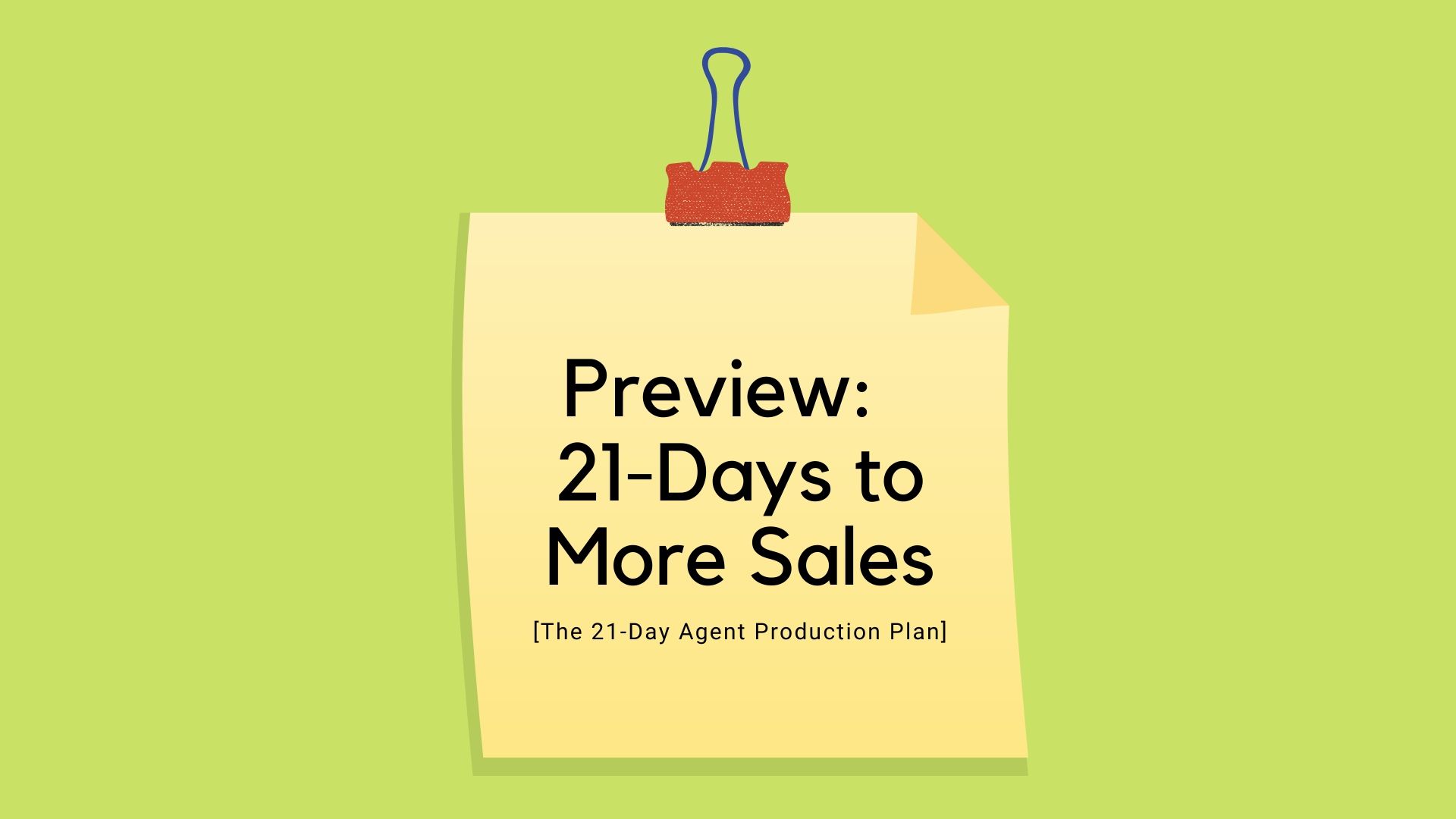 With everything going on in the world and all the uncertainty in the markets right now, we found a lot members of the Paperless Agent community were looking for a plan --

The activities they should be doing now, to ensure they have a strong summer, no matter what happens in the market.

So we created the 21-Day Agent Production Plan.

This plan gives you simple, daily activities designed to help you ramp up your home sales.

And it works! Our members who have been going through the program are seeing amazing results.

After sharing the syllabus from the program a couple weeks ago, the response was obvious: You. Want. MORE!

So, we decided to share a behind-the-scenes sneak peek at everything the 21-Day Agent Production Plan offers; including a walkthrough of the course, an overview of the syllabus, and best practices for implementing what you learn…

It's a behind the scenes "sneak peak" of the program.

Normally, Office Hours are reserved for Members only, but this information is too good not to share, so we decided to bend the rules a bit…

Check it out:
Real estate, like many service-based professions and businesses, requires a client to have a certain level of trust in your reputation and competence. The more trust your customers and prospects have in you, the lower the cost for you to acquire them as a customer, and the more likely you are to receive repeat and referral business.
The most effective way to cultivate a sense of trust is to build a relationship directly with the customer. How can you do this before you meet them? How can you have a constant presence in your client's lives to encourage more word-of-mouth and word-of-click business?
During the Agent Production Plan, you are going to implement a business process to systematically grow your relational lead sources, build clients' and prospects' trust in your reputation and competence, and collect high-quality leads. Along the way, you're going to begin building up your pipeline of opportunities.
Want to start your 21-day journey to more home sales?
We're hosting a special training on the 21-Day Agent Production Plan next week, in the meantime, get your fix by checking out the sneak peek above and keep an eye on your inbox for more information about next week's training!