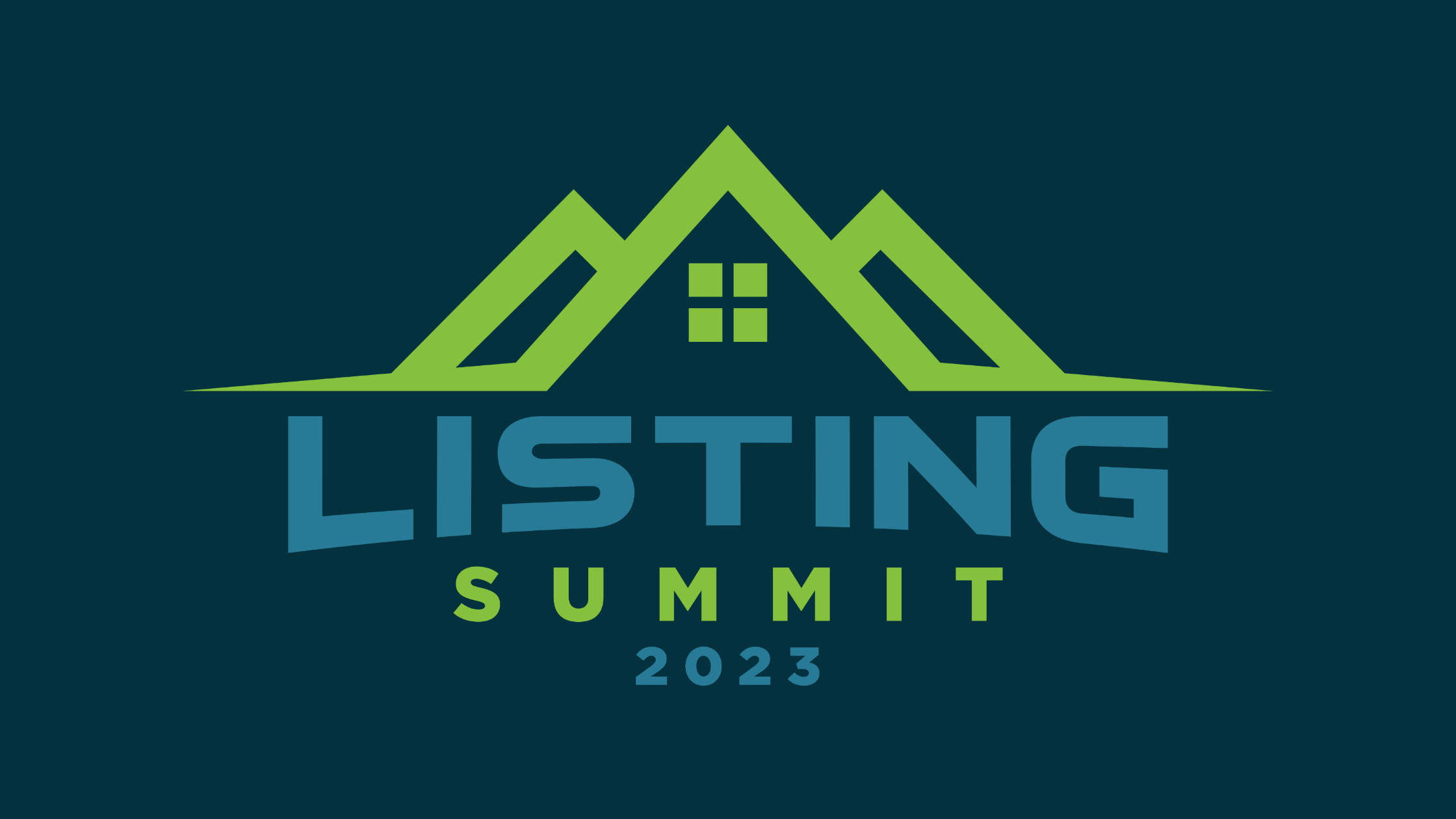 Last year's Listing Summit was a HUGE hit and we couldn't be more excited to bring you all of the strategies, tactics, tools and resources needed to dominate your local market… again!
Listing Summit 2023
This year promises to be even bigger and better (if possible
), with new speakers, new topics, and new strategies all geared towards what's happening NOW and what we can expect in real estate in 2023.
Because let's face it, a lot has changed since our first Listing Summit earlier this year.
Now more than ever we need to hone our skills and adapt our business practices to match new market realities. That means improving how to market listings and attract buyers, how we market ourselves to attract new listings, and most importantly, how we can best help our clients navigate the shifting real estate landscape.
We'll cover all of that and more in Listing Summit 2023, BUT we want to make sure this event delivers on absolutely everything you need for a successful listing business next year. To do that, we need your help...
We need to know what YOU want from Listing Summit 2023.
What's the one thing you really struggle with when it comes to listings?
What's the one thing we can include or address in the 2023 Listing Summit to make you feel confident heading into 2023?
What challenges or hurdles are you anticipating for 2023?
The Listing Summit is the ONLY virtual conference dedicated to all things listings; from finding, acquiring, and marketing listings to working with buyers and sellers, to helping clients navigate current market conditions.
As always, Listing Summit 2023 will be open to both new and experienced agents who are looking to set themselves apart from the competition and become the sought after top Listing Expert Agent in their market.
Your suggestions will really help us fill in any gaps and make sure we address your most pressing listing-related concerns, so let us know in the comments section below what you want to see during the 2023 Listing Summit.
We look forward to reading all of your responses!
To grab your tickets, click the link below: