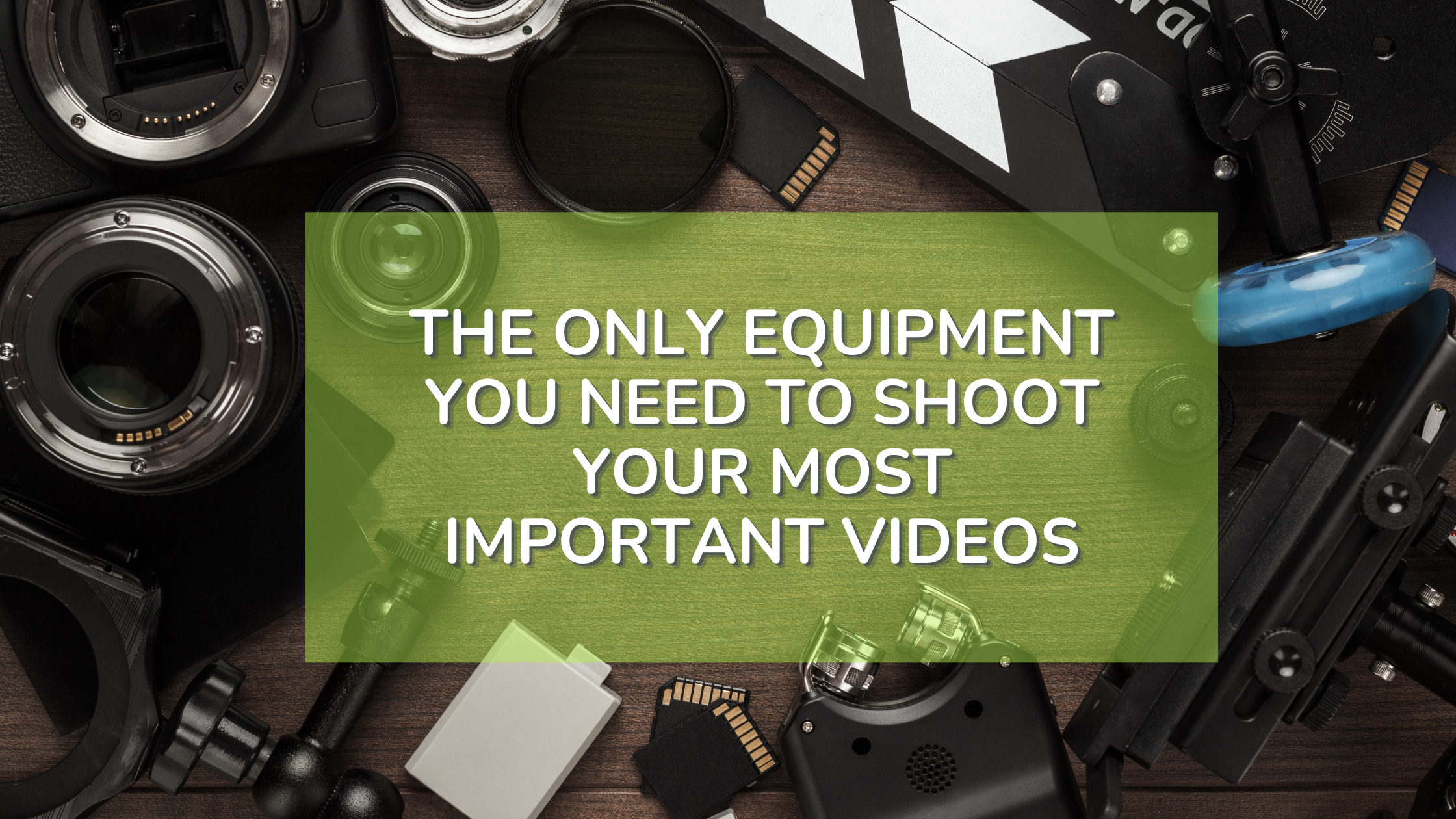 Drum roll, please. What follows is a COMPLETE LIST of all the equipment you're going to need to shoot the most important videos in your marketing arsenal.
Are you ready?
Okay, here it is…
Your phone
That's it.
No, really. All you need to shoot the most trust-building, brand-awareness-growing, audience-pleasing videos to market your real estate business… is your smartphone.
Your phone is a very sophisticated piece of technology. The cameras in most phones these days shoot very high-quality video, and the microphones are more than sufficient for clear sound. So, unless you're being all ironic and using a "retro" candy bar phone or flip phone, your smartphone will be more than enough!
Plus, the most important videos you need to shoot are what we call "Selfie-Style" Videos. And these videos are meant to be authentic, fun, and in-the-moment videos. So, you don't need fancy video cameras or tripods or lighting systems or headsets or greenscreens or any of that.
We talk a lot about the right message for the right audience at the right time. It's the formula for marketing that actually works to grow your business. And in today's world of viral TikToks and endless Instagram Reels, it's clear that the type of message your audience wants to see online is genuine, seemingly unscripted, entertaining videos.
So don't worry about the equipment. Instead, worry about making your videos informative, real, and fun.
For example, if you're shooting them in your home or office, put something that reflects your personality in the background. If you're shooting them in a home you're selling, put the most compelling feature of the home in the background.
That's the good news: You don't need expensive complicated equipment.
The bad news? Since the only thing you need is sitting in your pocket (or even in your hand as you read this blog post!), you don't have ANY excuse to not be shooting and using these videos in your marketing.
So JUST DO IT.
Marketing Club Members can get more video pro-tips and scripts, and see real examples of great selfie-style videos in this exclusive Member Training.
Haven't joined the Club yet? Try it out for 14 days for just $1 and get instant access to the above info… plus a TON more!