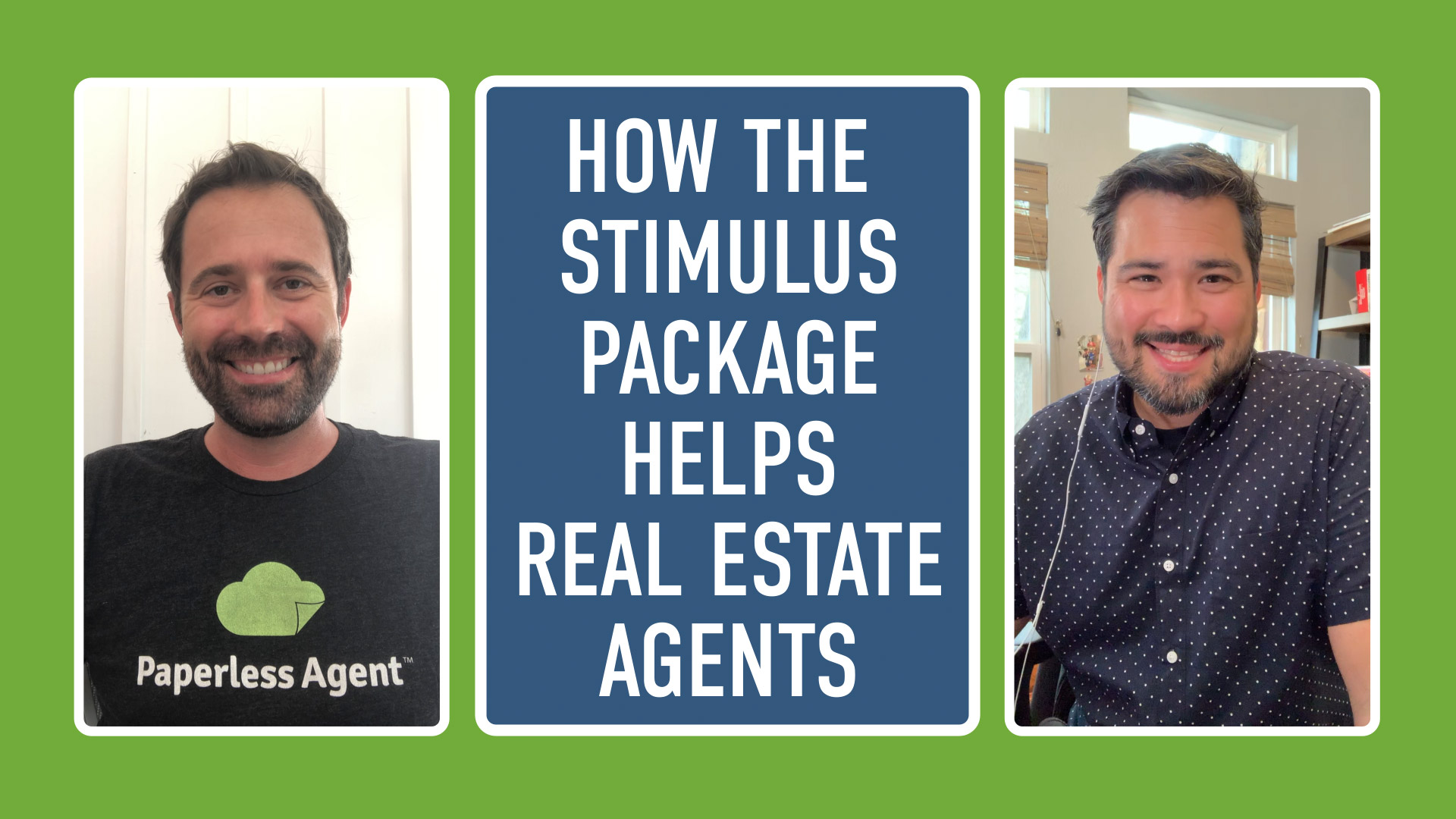 With all of the information floating around about stimulus packages and loans, you're probably wondering what this bail out means to you, as a real estate agent, and how you can get access to YOUR stimulus money...
We want to make sure you know exactly how to get the support you need and how to get it the right way, so we asked the experts to explain it to us, and boy did they deliver.
There are 2 programs, that we can take advantage of as real estate agents, that allow us to continue to operate despite what's going on:
Economic Injury Disaster loan (EIDL)
Payroll Protection Plan (PPP)
Because of the new legislation, independent contractors and sole proprietors now qualify to take advantage of these programs!
How to apply:
To apply for an EIDL (Economic Injury Disaster Loan), click here.
This application period is now OPEN.
To apply for a PPP (Payroll Protection Plan), you must go through an approved SBA loan provider. If you don't have one, you can find one here.
This application period opens April 10th.
How much do i qualify for?
Things are still changing on a daily basis and more and more clarity is being provided, but as of now...
For the Payroll Protection Plan (PPP):
"The sum of payments of any compensation to or income of a sole proprietor/independent contractor that is a wage, commission income, net earnings from self-employment or similar compensation, not more that $100,000 annually as pro-rated during the covered period,
(February 15, 2020-June 30,2020)."
For the Emergency Injury Disaster Loan (EIDL):
This loan is very different from the Payroll Protection Plan (PPP) because there are very specific things you can cover with this loan. (Like an emergency grant that is available within 3 days of applying... even if you haven't been approved yet!)
​Refer to www.sba.gov for full program details and coverage.
As real estate agents, we are exactly who these legislations were designed to help. So whatever you do, make sure you are applying for these stimulus packages and make sure a professional is helping you so you can make sure you are doing this right and getting the most out of it.
APPLY FOR THESE PROGRAMS!
EMERGENCY INJURY DISASTER LOAN (EIDL) APPLY HERE: Application period OPEN
PAYROLL PROTECTION PLAN (PPP) FIND A LENDER: Application period begins April 10th