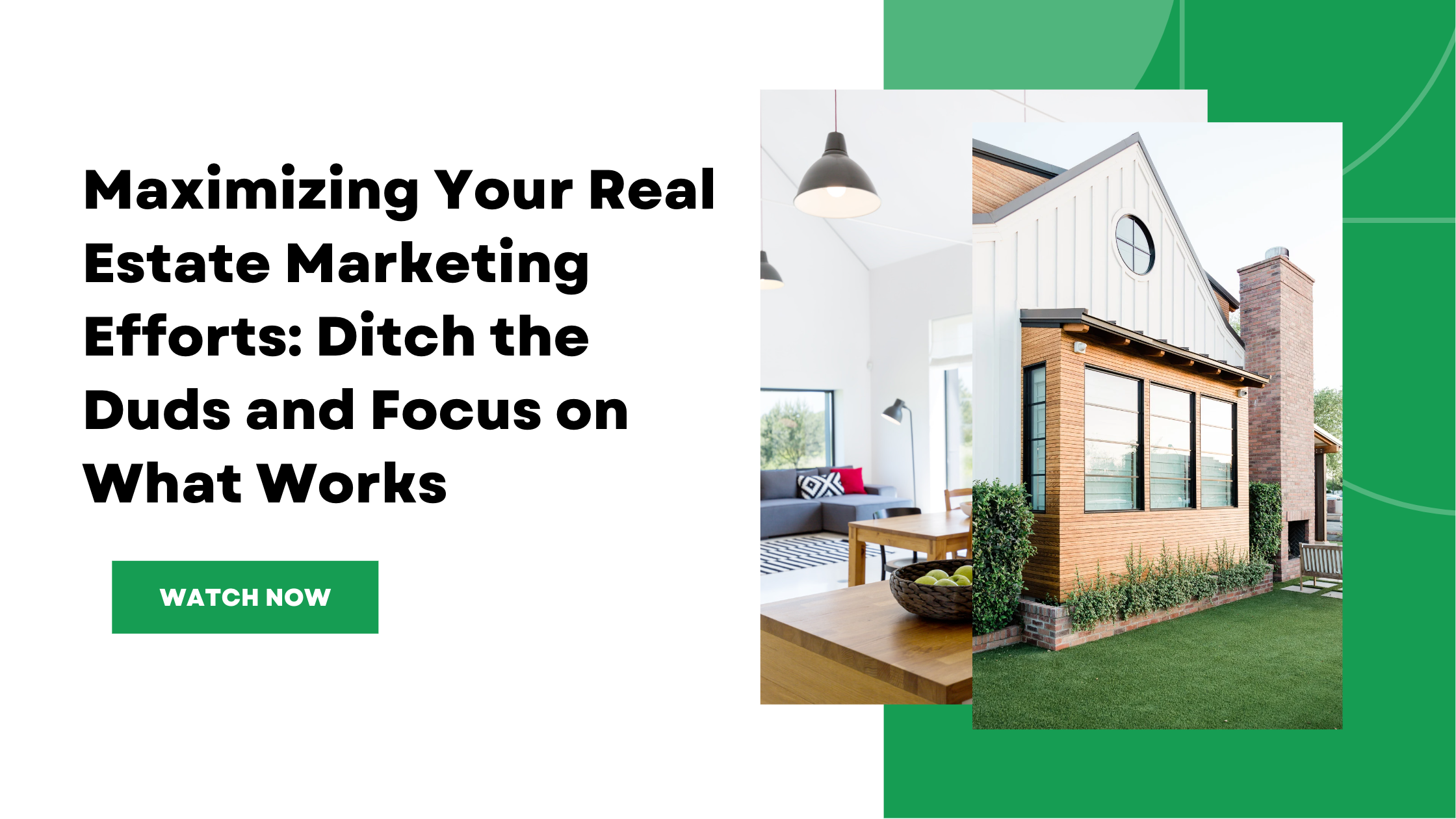 If you're a real estate agent, chances are you've heard about the "Big Three" of real estate marketing: buying online leads, door knocking, and cold calling. But what if we told you that these methods may not be the most effective use of your time? Instead of investing in these hit-or-miss techniques, we suggest focusing on what truly produces results: contacts and connections that already know, like, and trust you.
Online leads are often unreliable, and the cost of purchasing them can add up quickly. Door knocking and cold calling can be time-consuming and often result in low response rates. However, building relationships with past clients, neighbors, friends, and family members can provide a steady stream of referrals and repeat business. These people already know, like, and trust you, making them more likely to use your services and recommend you to others.
Here are some tips for nurturing and leveraging your existing network:
Stay in touch with past clients through regular check-ins and newsletters.
Attend local events and join community organizations to build new relationships.
Utilize social media to showcase your expertise and keep your contacts updated on your latest listings and achievements.
Offer valuable resources, such as neighborhood reports or home-buying guides, to show your expertise and establish yourself as a trusted resource.
While the traditional real estate marketing methods may have their place, the real key to success lies in the relationships you build. By focusing on those who already know, like, and trust you, you'll be able to generate a steady stream of business and establish yourself as a top agent in your area.
Want to learn more about how to stay in contact and engage your sphere of influence to tap into this steady stream of business? You need the Listing Marketing Checklist.