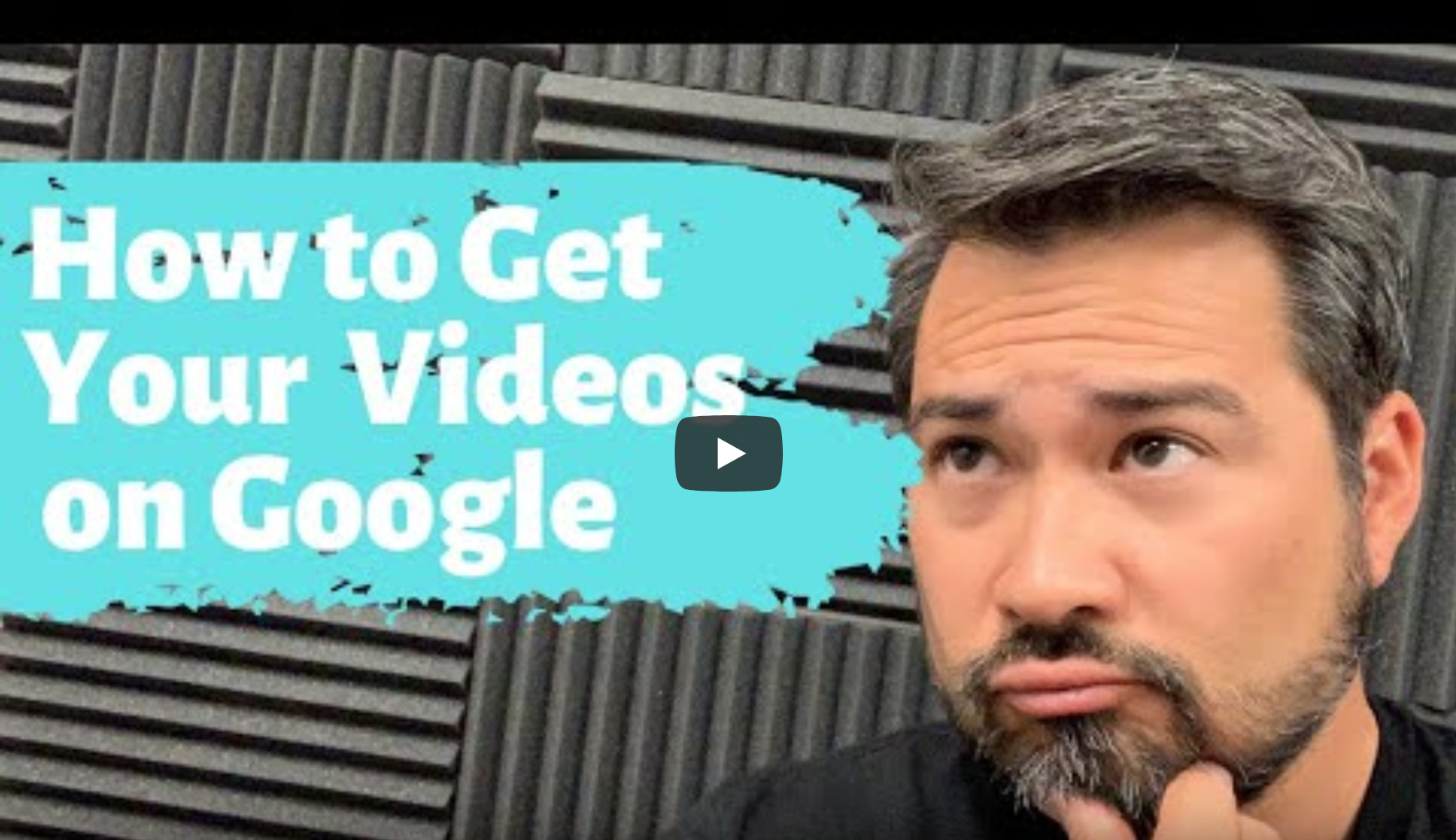 As a real estate agent, showing up on Google is extremely important.
Clients, prospective clients, and leads will all google an agent before committing to work with them. One of the ways we can enhance our online reputation, build confidence, and build trust with those prospective clients (before we even meet with them), is to make sure those Google search results show us in the best possible light. .
What's the BEST Way to Make a Big Impact on Your Search Results?Google?
Have Youtube videos featuring YOU show up on the very first page.
Here at The Paperless Agent, we've hyped up and talked about the benefits of video ad nauseam. Video is easy to create (anybody with a smartphone can do it), and it will provide a bigger boost to your marketing than just about anything else. Videos stick with clients, help create a relationship and trust (before you even meet a client), and so much more.
(If you aren't using video yet, check out one of our articles on The 1-Minute Real Estate Video Strategy That Can Help You Win More Listings or Real Estate Marketing Videos in 5 Simple Steps to get started)
So, having videos show up when someone searches for you can be very powerful… But how do you get videos in your search results?
Quick Tips for Getting Your YouTube Videos to Appear on Google
To get your YouTube videos to show up on Google, you need to understand Video SEO and the way it works within YouTube.
Video SEO or Video Search Engine Optimization is the process of improving the ranking or visibility of a video in video search engines or search engines in general, allowing it to show up, preferably, on the first page of results.
AKA getting your stuff found on Google.
YouTube looks for three things:
Title of the video

Description of the video

Description of the host page
In the description of Garry's video, you'll see that Garry's name, a description of the video, and a link to their website are all included.
Additionally, notice the description of the video emphasizes words and phrases like "real estate", "home buyers", "Austin area homes", and "homes for sale." This was done very intentionally. We did a little keyword research to figure out what phrases prospective homebuyers and sellers tend to search, and included those phrases to boost the chance of our video being matched by Google
To further boost you chance, you want to make sure to repeat those phrases and keywords in the About section of your YouTube channel as well.
Above you'll see we've got a nice, lengthy description of the business, Garry, and each team member in the "About" section of the page (while trying to work in those key-phrases as much as possible).
So, when someone searches Google for Garry Creath, it will look at Youtube--at your titles, video descriptions, and description of your channel--to see if there is a relevant match. If there is, then that video has a much greater chance of showing up on Google.
There's no guarantee that it'll happen, and it won't happen overnight...
But if you follow what this blog outlines, and you work on developing your channel, sharing your videos, and making sure to tend to the SEO portion, then you can greatly boost your chances of having your videos show up on your Google search results.
If you're interested in learning more about video optimization, social media strategies, or just new technologies involving real estate in general, then you'll want to join us for our next FREE training this Thursday at 12pm ET.
NEW TOPICS EVER WEEK
Get FREE training on marketing, social media, listings, and more.
See this week's special topic!