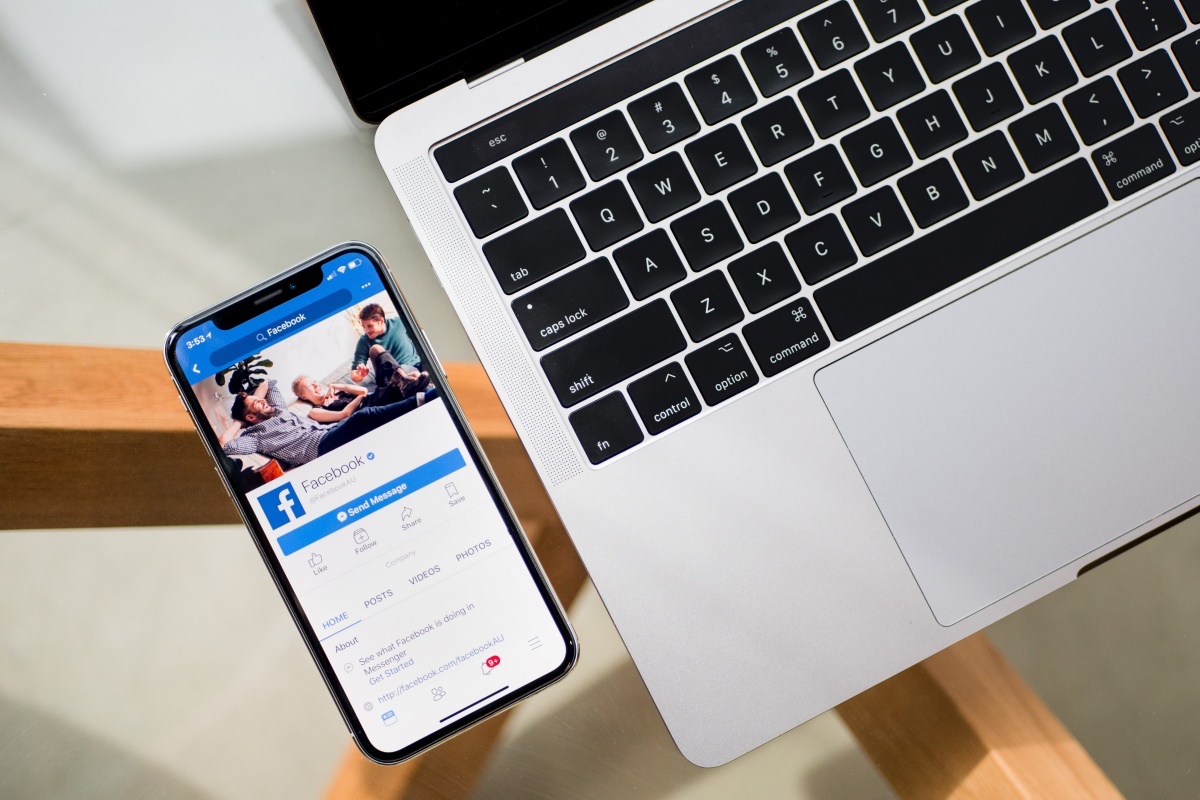 Are you just sharing on Facebook to check a box or do you have a Facebook content strategy? The latter is critical for making the most of your time spent on this social media platform. As the world's number one social media platform with 1.9 billion daily active users—24% of the world's entire population—there's a lot of opportunity here.
However, that opportunity doesn't come without some challenges. According to NAR, 52 percent of realtors report that their best leads came from Facebook and 90 percent of realtors use Facebook to source leads. This means that while Facebook is packed with potential, it can also be competitive. 
This is why you need a Facebook content strategy. If you want to get listings from this social media platform you need to stand out. Use these steps to develop a simple but powerful strategy to do exactly that.
Struggling with Facebook? Join the Marketing Club for $1 and we'll create Facebook content for you each month.
Step 1: Know Your Brand
A great Facebook content strategy starts with you and your brand. Any agent can create videos about how to buy a home or how to write a strong offer. The question is: what do you and your brand uniquely bring to the conversation of home buying? How will you stand out from your competitors in a crowded feed?
Use our five pillars of real estate branding to set a clear brand foundation for yourself:
Pillar 1: Visual identity. Be clear on your colors, look and feel. While this may seem secondary to providing value, it's important to have these details in place to make sure your content looks and feels like yours.

Pillar 2: A unique value proposition. What do you uniquely bring to the conversation?

Pillar 3: Your connections. You can leverage your network to expand your reach. Tag partner companies and share posts directly with potential buyers.

Pillar 4: Expert content. Create content based on your unique value proposition. If you work with millennials, a standard home buying post should be focused on data specific to that sect of buyers.

Pillar 5: Purpose. Use your purpose and mission to create content that speaks to why you do what you do.
Step 2: Focus on Quality Not Quantity 
One of the most important elements of a successful Facebook content strategy is the quality of the content you share. With so many other agents on Facebook, dark images, poorly written captions, and low-quality videos won't cut it. While you want to be active and post regularly, it's more important that you post only when you can do it right. 
This means your Facebook content strategy is about quality, not quantity. This will determine:
How often you post. While every day would be ideal, can you maintain great content seven days a week? If not, how many days a week can you maintain that? 

What you post. If you can't make great videos, focus on the content you're great at making or work with someone who can create that content for you.
Even sharing great content, that's well-branded, just once or twice a week can lead to great results. 
Step 3: Focus on the Right Content
How do you know what content to create? The best content is based on your brand and your ideal audience. Use these categories to come up with ideas that showcase your expertise while also giving something of value to potential clients. 
Educational
Use to: provide value
Educational content is the backbone of any great Facebook content strategy. You want to give potential clients a reason to come back to your page and remember you and educational content can do that.
To come up with ideas that can drive leads and listings, consider what your ideal audience wants to know about and use that as your guide. When creating any piece of educational content, think of your ideal client and answer these questions:
Why do they care about this?

What specifically would they want to know about this?

What about this is most important to them?
For example, if you work with seniors who are downsizing, don't just talk about current mortgage rates. Talk about them in relation to managing finances on a fixed income.
Active Listings
Use to: drive listing interest and new listings
Providing educational content is important, but promoting your current properties can't be overlooked. This not only helps you find buyers but shows that you're committed to marketing your current listings, which can attract more clients.
Here are a few content ideas to highlight your current listings:
Link to the listings page and include a brief description of why your ideal client would love the home.

Share a slideshow of photos that show off the best areas of the property.

Create a video tour of the listing, sharing your insights as you go.
The goal is to get creative and focus on what your ideal client would care about most. The goal is to highlight the best features and aspects of the home using high-quality graphics or videos. 
Market Knowledge
Use to: showcase your expertise
If you want to attract listings, distinguish yourself from other real estate agents online by demonstrating your knowledge of your local market. Be the expert in your neighborhood or local community by sharing about:
Updates on the neighborhood market

Neighborhood development plans

Upcoming building assessment dates

Local events
Your goal is to be the person that people in your community come to for updates on what they care about in their community. Don't forget to tag the associations and organizations related to the content. This can lead to a greater reach because, when you tag someone, they're more likely to re-share it. This gets you in front of their audience as well. 
Client Testimonials
Use to: build trust
Let your clients speak for you by making testimonials a key part of your Facebook content strategy. Not only does this show other potential clients what you have to offer, but it helps build trust. Bright Local found that 49 percent of consumers "trust reviews as much as personal recommendations from friends and family." 
Remember that you can share testimonial content in many ways. Here are a few ideas:
Create a testimonial graphic,

like this one

, using your brand colors and fonts.

Do a Q&A Facebook Live video with a past client. 

Post a video of the client sharing what they enjoyed most about working with you.
Step 4: Be Active
Don't just post great content—be active daily. This is an important part of your Facebook content strategy because putting out great posts isn't important if you're not having conversations. According to Sprout Social's current index, consumers agree that "strong customer service" and "engaging their audience" are the two aspects that make a brand on social media "best in class."
Here are a few ways to be active on Facebook:
Engage with comments.

Reply to direct messages.

Start conversations by commenting on other people's posts.

Re-share valuable and relevant content.
Your posts share about who you are and what you offer, but it's these conversations that are most likely to convert to leads to clients. Take at least 15 minutes a day to engage and be active on this platform.
Step 5: Add a Touch of YOU
Bring your personality to your Facebook content strategy. This, paired with a strong brand, is what will make you stand out as trustworthy and authentic. This is critical because, according to NAR, buyers and sellers are looking for an agent that's both honest and trustworthy. 
Being you, in addition to providing value and sharing great properties, is the best way to show potential clients that you have what it takes to guide them through their journey.
Bonus: Stay Consistent
Don't just post once or twice and forget about Facebook. Consistently showing up intentionally gets you in front of potential clients more often. It keeps your brand front of mind, which means people are more likely to think of you when it comes time to list their home. Your Facebook content strategy only works if you're consistent.
Create Your Facebook Content Strategy
A Facebook content strategy doesn't have to be complicated—but it does need to be intentional. Use these tips and ideas to create content that your ideal clients are craving. Don't forget to show your expertise, highlight new listings, and feature past clients. All of this combined with posting consistently can help you turn Facebook into a reliable listing-generation tool for your business.