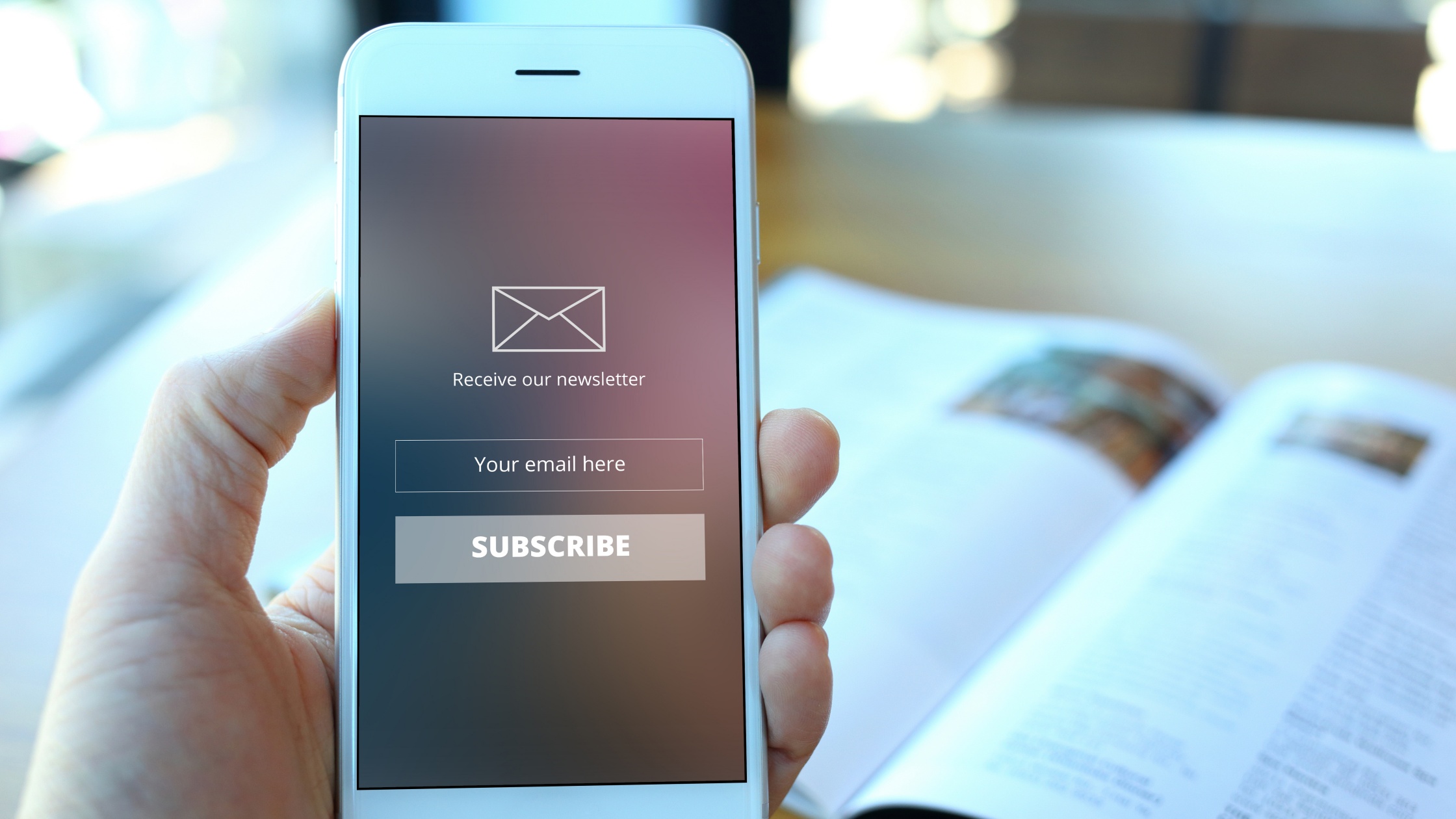 An eNewsletter may seem like an outdated form of marketing. Yet, according to a recent survey from TheClose, 66 percent of real estate agents are focused on improving the success of their email campaigns in 2021—a smart move. In real estate, email marketing has nearly a 15 percent open rate, a 5 percent click rate, and a lower than average bounce rate of 13 percent, according to Constant Contact. 
If you're not using this medium to communicate with potential leads, now is the time to start. Here are five ways a recurring eNewsletter can help you establish and nurture strong client relationships. 
Keep Reading: Why Your Brand Needs to Be Omnipresent
You Can Reach More Potential Clients
Social media is a crowded space. While it's a valuable marketing tool for your business, it can't take the place of email, which has a 15 percent open rate, according to the same Constant Contact data.
Compare that with .08 percent median engagement on Facebook and .98 percent median engagement on Instagram, as reported by RivalIQ, and you can see how email makes it easier to connect with potential clients.
However, not every email will automatically drive your subscribers to open it. This is where the subject line comes into play. A great subject line will compel subscribers to open the email—and then great content gets them to click through to your website or offer. 
If you're not sure how to write a great subject line Yesware shares a few key data-backed suggestions for you to follow:
Include a number or metric in the subject line

to prove your data-backed success. For example: "[Blank] percent of buyers found their dream home…"

Keep the subject line to seven words, or 50 characters, or less. Otherwise, a mobile user won't be able to see the full subject line on their device.

Evoke an emotional response with the subject line. Make them feel curious, activate their FOMO with a sense of urgency, or empathize with their needs.

Use the subject line to ask a compelling question

that your audience wants a useful answer to. For example: "How can you hack this housing market?"

 

Create a message of immediacy in the subject line. Phrases such as, "act now" or "for a limited time," tell recipients they need to jump on your offer.

Make sure the subject line has a personal touch. The simple inclusion of a recipient's name communicates that you see them as more than a potential client.

Share a valuable, topical resource in the subject line. For example: "5 tips to sell your house fast" or "Experts reveal the best time to sell."
You Can Share Relevant Information More Efficiently
An eNewsletter is one of the easiest ways to directly reach potential clients. Instead of a social media post that gets shared with everyone, you can send this information directly to the people you know want to hear it: subscribers, who are made up of past clients and leads and people who have opted to hear from you via email.
The key is to stay relevant and focus on your brand. Don't send generic content like, "What to know before you buy a house." Instead, use these questions to develop content that stands out and truly provides value. 
What do my ideal clients want and need to hear? 

How can I make their lives easier?

How can I re-think a generic topic to make it more relevant to my brand?

Are there any seasonal topics that make sense right now?

How can I appeal to my audience with local content?
You Can Segment the Audience to Boost Conversions
When you target your eNewsletter to a specific group of subscribers, you ensure that the content is as relevant as possible. This tactic is called audience segmentation, and it allows you to tailor an eNewsletter to fit the exact subscriber you want to reach. 
For example, if you want to share a listing for San Francisco, you can target an eNewsletter to your audience segment in those particular zip codes. This way, only the subscribers who would benefit from this information will receive it. This also ensures that your contacts in other regions don't have to deal with irrelevant email campaigns that make them unsubscribe. 
While this added step takes a little extra time, you may find it makes all the difference. In fact, data from Campaign Monitor reports that segmented eNewsletters can increase the revenue of an email campaign by as much as 760 percent. 
You Can Build Trust and Credibility Among Potential Leads
An eNewsletter is an effective medium to strengthen your professional relationships while showcasing your skill and experience as a real estate agent. If the content you provide is both knowledgeable and useful, subscribers begin to view your business as a credible resource. This builds trust, which can lead to conversions down the line.
To develop this credibility, however, you need to be consistent. A single email every few months isn't enough to become a recognizable expert in your field. Instead, commit to sending at least one eNewsletter each month, ideally around the same time. For example, in the first week of every month. 
Consistently connecting your name with the valuable information you're providing will help you become a thought leader in the space. When it comes time to buy or sell a home, those subscribers may reach out to you because you've been showing up in their inbox each month as an expert.
 Keep Reading: 6 Elements of a Blog Post That Boosts Credibility
You Can Drive Referrals
According to a 2020 poll from the National Association of Realtors, 91 percent of buyers who had a positive experience with their real estate agent will hire the same professional again or refer that agent to someone else. Similarly, 41 percent of sellers choose a real estate agent based on referrals from their friends or family. 
Past clients can help you earn more clients, but it may not happen automatically. Be active about earning referral clients through your eNewsletter:
Ask for referrals directly. If you want more referrals, make this clear in the CTA. For example: "Do you know someone who needs help finding their dream home? Tell them to call me at 888-654-3210."

Create share-worthy content. This might sound obvious, but if you want existing customers to refer your business, give them content that's worth sending to someone else. 

Ask for online reviews. Perhaps a client won't refer another client directly, but their review on your Google My Business (GMB) page can help you earn more clients who are searching for your services. Add a link in your eNewsletter that takes subscribers right to your GMB page so they can easily write a review.
Don't Ignore the eNewsletter
There are many marketing tools that can help you expand the reach of your real estate business—social media, blog posts, word of mouth. Yet, you can't overlook the impact of a strategic, well-crafted eNewsletter. Use this channel to build brand authority, increase conversions, and reach more potential clients who need your services. Consistent, high-quality emails can go a long way in growing your business.
If you're not sure where to start, or don't have time to create your own emails, join our
Marketing Club
today for just $1. As a member, you get monthly emails written for you—all you have to do is send them!