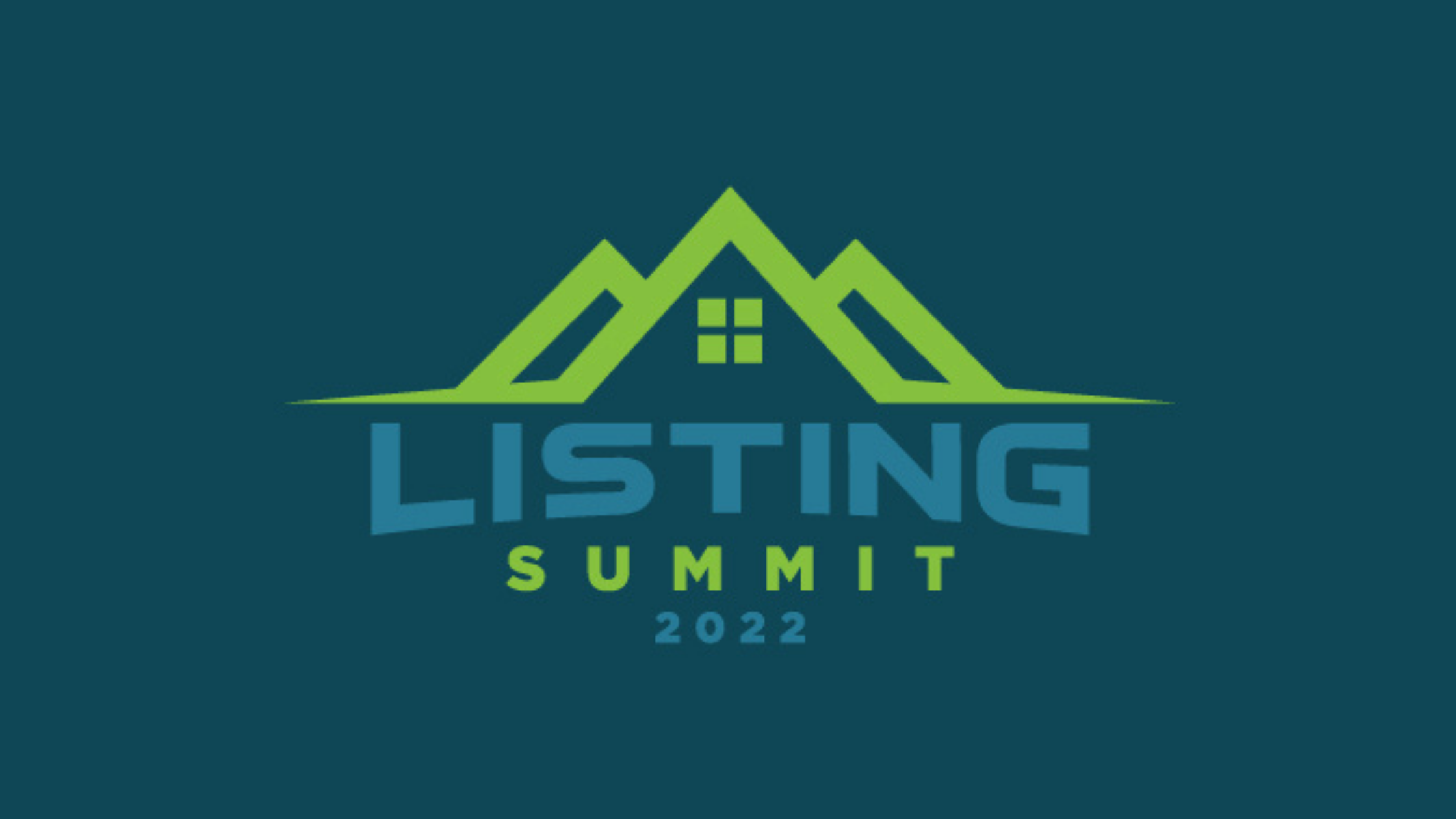 Over the last few months, we've been hard at work developing something very exciting...
Something we've never done before…
Something that'll set you up for the most lucrative year of your career...
Listing Summit 2022
A 5-hour virtual conference for any agent who wants to dominate their local market as a top Listing Expert Agent!
We're giving you EVERYTHING, all of the strategies, tactics, tools, and resources to get more listings and leads while growing a reputation as a local top listing expert agent.
The Listing Summit will be open to both new and experienced agents who are looking to set themselves apart from the competition and become the sought after top Listing Expert Agent in their market.
And that's just the beginning!
We've got a great lineup of speakers and content - everything from how to find listings, to how to build a reputation as a listing expert agent.
We'll even cover the advanced strategies that are on everyone's mind, like…

Listing Presentations ✅
Pre-Listing Marketing ✅
TikTok ✅
Instagram ✅
Video marketing ✅
And more…
BUT, we need your help... 🙏
We need to know what YOU want from the 2022 Listing Summit.
What's the one thing you really struggle with when it comes to listings?
What's the one thing we can include in the 2022 Listing Summit to really turn it up a notch?
Let us know in the comments section below!
Your suggestions will really help us fill in any gaps and make sure we address anything and everything listing-related that you need help with.
We look forward to reading all of your responses!