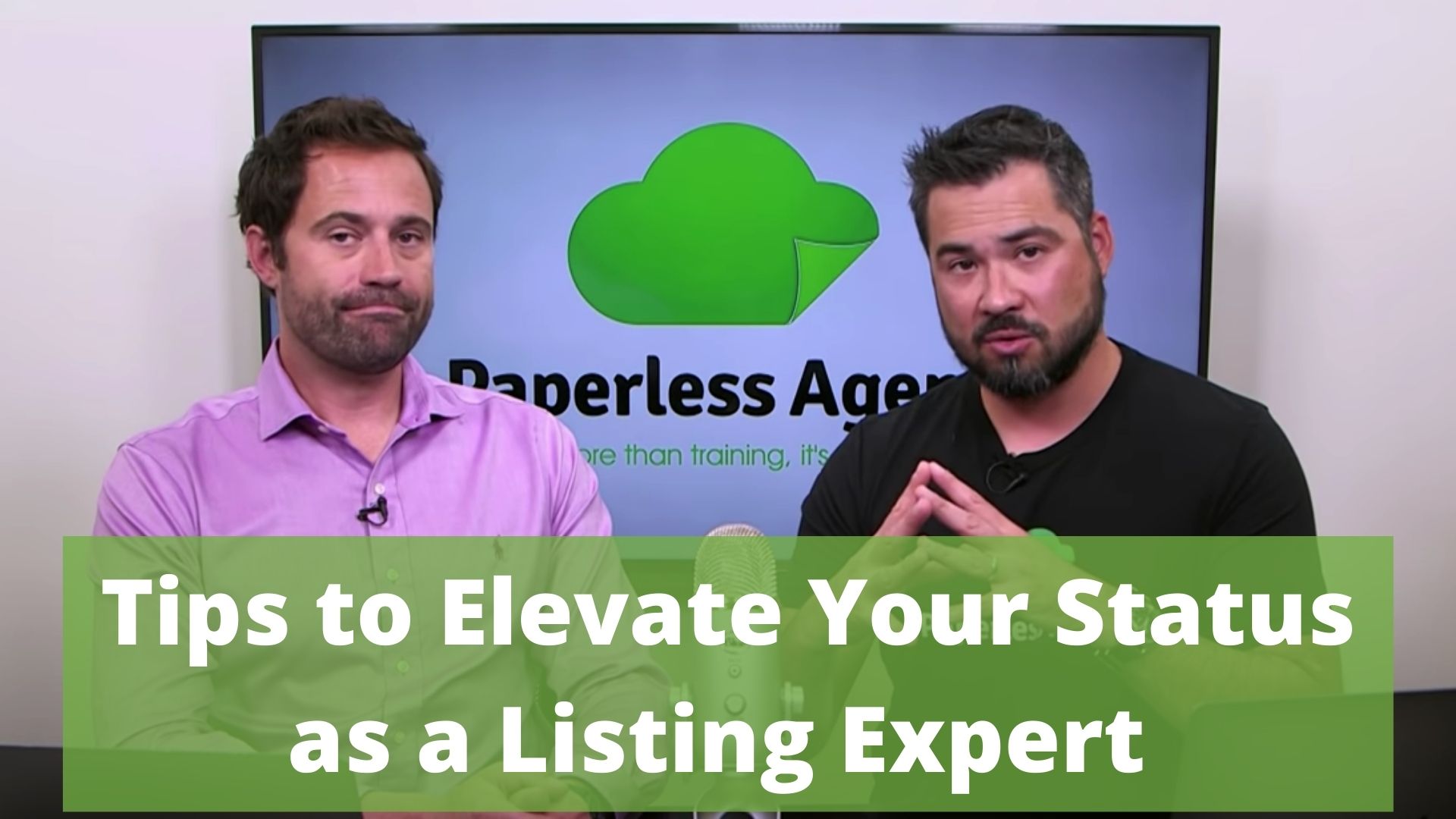 Do people who know you think of you as an EXPERT when it comes to listing and selling homes?
Not just that they know you're in real estate… But do people see you as THE authority on all things listings & selling related?

In Dr. Robert Cialdini's book Influence: The Psychology of Persuasion, he details 6 factors that influence someone's decision to say YES… Why we choose to buy a product, why choose one over another… or why someone chooses to work with one agent over another.

One of those principles is the perception of authority. People are more likely to trust, accept, and work with someone they see as an expert or authority.
If you want to increase your share of sellers over buyers, you should start by positioning yourself as an expert.
In the video at the top of the post, Garry Creath and Chris Scott from Paperless Agent provide tips for showing your local market that you are the go to person for selling homes.
Tools like Facebook, Instagram, and YouTube by showcasing your expertise easier than ever. By using these tools to market real estate, share your expertise & tips, and more, you can quickly start establishing your reputation as the go-to expert for your market.
Check it out!
And if you want more awesome training on how to become a Listing Expert Agent, I have exciting news...
Next week, we are going to offer BIG savings on our Listing Expert Agent Program (LEAP)! Get more information in the video below: