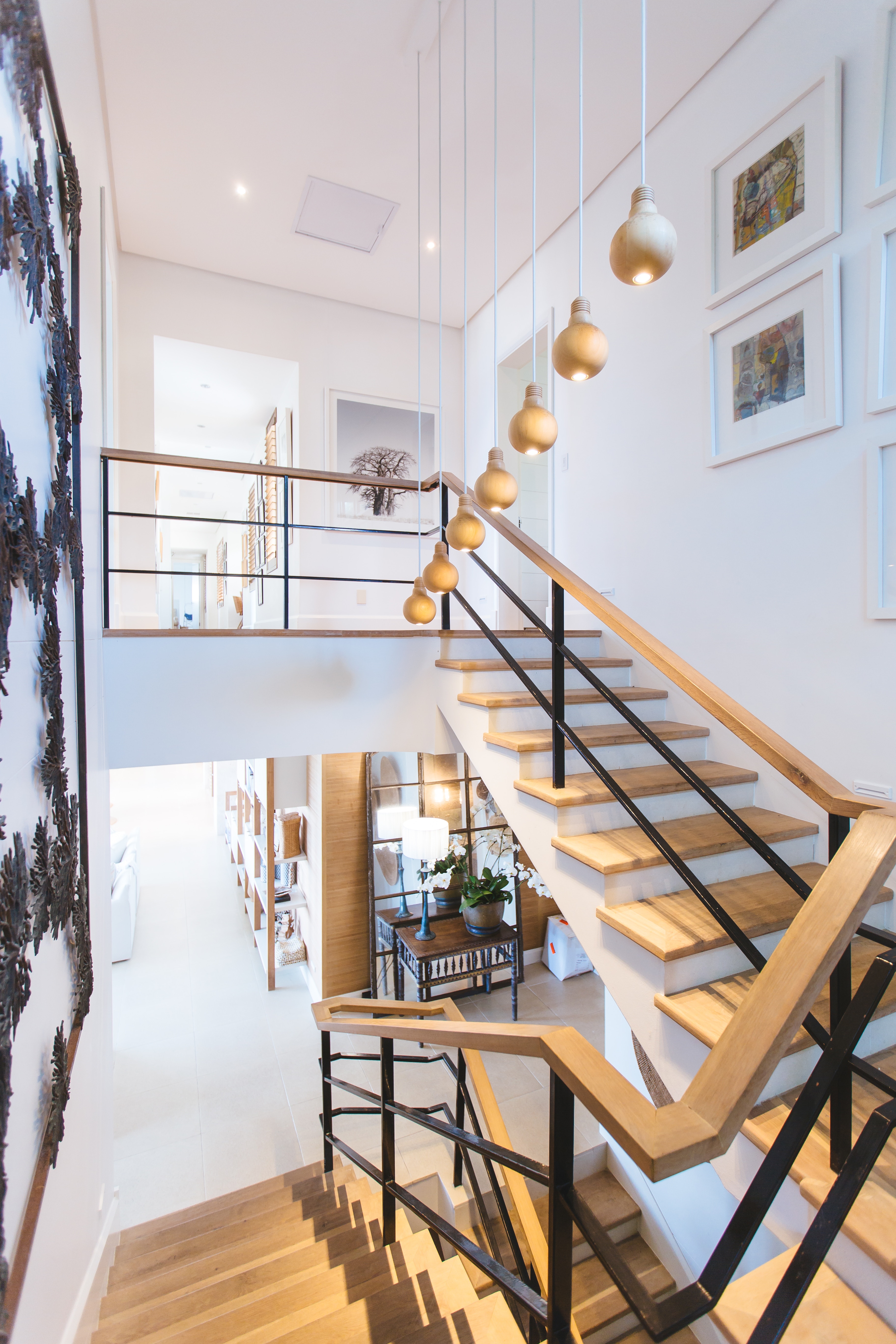 There are few questions that real estate agents dread more than, "When are you going to hold an Open House for our property?"
Many experienced Realtors cringe at the thought of sitting at an Open House on a weekend. Total waste of time, money and energy, right?
Well, at GoodLife Realty we LOVE hosting Open Houses. In fact, we sometimes offer to host them for other agents' listings.
That's because we utilize "Garry's Ultimate Open House Strategy" to turn them into one of the most valuable marketing and branding tools in our arsenal.
"Garry's Ultimate Open House Strategy" was developed and fine-tuned over the past 20 years by GoodLife Realty co-owner and Paperless Agent co-founder Garry Wise. And he continues to use these techniques in his real estate business today.
In this post, we're going to outline exactly what he does to turn an Open House into a powerful lead funnel and brand-building machine.
BENEFITS OF GARRY'S OPEN HOUSE STRATEGY
Unlike most agents, Garry doesn't hold an Open House with the goal of selling the property he's showing. Is it possible someone could walk in, love the house and put down an offer? Sure, but it's unlikely. And if you've approached Open Houses in the past with that goal, you were probably disappointed.
Instead, Garry views an Open House as a marketing opportunity that offers three major benefits:
Local Branding
We want homeowners and interested buyers in our target neighborhoods to drive by and see our Open House signs every weekend. It presents us as the local market expert and shows evidence that local homeowners have chosen us to represent their property.
At GoodLife Realty, we don't hold an Open House for every listing. We only host Open Houses for properties that meet the following criteria:
Resides within our target geographic market

Appeals to our target demographic/price point

Displays a style and aesthetic consistent with our brand image

Is occupied (or staged), clean and in good condition
Keep in mind that when you hold an Open House for a property, it represents you and your brokerage. The home becomes an extension of your brand, so you want to choose carefully to ensure it represents your brand in a way that you want to be perceived.
Market Interaction
People likely to attend the Open House are either buyers in the market for a new home or neighbors assessing the value of their own home by viewing comparable properties. Most will decline help unless you make the right offer.
Garry has scripts he uses to address both of these types of visitors, which we'll discuss later in this post.
Lead Generation
We are always looking to expand our database of potential clients, and if you want to be successful in real estate, you should be too.
We've found that each Open House we host leads to at least one new buyer and/or seller prospective client. Personally, we prefer it to cold calling. And the added benefit is that it builds our brand within our target market and demographic.
STEP 1: ACQUIRE THE OPPORTUNITY
What's the first step to hosting an Open House? Identifying a listing that meets the criteria we shared in the previous section:
Resides within our target geographic market

Appeals to our target demographic/price point

Displays a style and aesthetic consistent with our brand image

Is occupied (or staged), clean and in good condition
What if you don't currently have a listing that meets these criteria, or perhaps you're a new agent who doesn't have any listings?
You have two options:
Choose a listing held by your brokerage and offer to host an Open House for your fellow agent

If that doesn't work, find a listing OUTSIDE your brokerage and offer to host an Open House for the listing agent
Garry regularly hosts Open Houses for his business partner, and vice versa. And on many occasions he has hosted them for other brokers when they fit within his ideal demographic target.
Here's the script he uses to approach an agent or broker about hosting an Open House for their listing:
"I've been busy previewing homes in the neighborhood and saw your listing on 345 Skyline Drive. That's a fantastic home.

Do you mind if I drive buyer traffic to it using online marketing techniques to host and promote an Open House?

I will furnish you with a report on how many impressions the advertising creates and how many people toured the home so you can give that information to your client.

Before you say no, let me tell you I'm going to:
Spend my own money to advertise it on Facebook

Attempt to get contact information from everyone who attends, which I'll share with you, and

When the Open House is complete, I'm going to send you a report on how many impressions the advertising received and how many people toured the home, so you can give that information to your client"
The most important thing to remember: Any agent you approach is going to want to know … "What's in it for ME?"
That's why it's crucial to explain how the time, money and effort you're going to put in will benefit them by driving traffic to the property, impressing their client … and could actually lead to a sale!
In fact, in two different cases, Open Houses Garry hosted for another agent did result in a sale. Unfortunately, the buyers were already represented by another agent, so he didn't earn a commission. But the listing agents remember how he helped them out, and it never hurts to have a few agents around town who owe you a favor!
STEP 2: PROMOTE THE EVENT
As we discussed previously, one of the primary reasons to host an Open House is the marketing opportunity it creates. We have found the greatest return on investment with the following two promotional tools for Open Houses:
Signage
You can't undervalue the benefit of someone driving around and seeing your Open House signs every weekend. Invest money in your signage to ensure your name, phone and branding are prominently displayed around the neighborhood.
Some tips for your Open House signage:
Be sure to include company name, logo and personal name if applicable.

Put signs 3 to 4 miles out from the property at all major points (if allowed in your jurisdiction). At every half mile, add a new directional sign setup.

Put signs out the day before, if possible, to maximize exposure.

Post a minimum of 20 signs per Open House.
This strategy might be something you want to employ every single weekend, but at minimum once per month.
Online Marketing Strategy
Signage plays a major role in our Open House promotion strategy, but to maximize traffic and exposure, we also advertises it online.
First we create a property landing page, which is a page on our website designed to communicate details about the Open House, along with photos and information about the property.
According to a recent study by analytics firm Parse.ly, Facebook now drives more web content traffic than Google search. Therefore, marketing to your client demographic on Facebook is a powerful way to drive traffic to your landing page and raise brand awareness.
Here's a sample ad we placed on Facebook to promote an Open House for one of our agents:
We've tested several ad varieties and found the multi-image ad style to produce the best results in our market. Notice we've included the basic details about the Open House on the ad, but ask the viewer to "Click or Tap 'Learn More'" for the address. This can be a great way to pique curiosity about where the property is located and drive viewer engagement.
To clarify, "advertising on Facebook" doesn't just mean posting a status update on your Facebook page, and it can be much more than simply "Boosting" a post. For maximum results, we recommend utilizing the tools available through Facebook Ads Manager and Power Editor to create a customized advertisement, which can be highly targeted to your ideal demographic.
STEP 3: PREPARE THE HOME
First impressions are key, so it's crucial to properly prepare the home before your Open House. Not only will attendees garner an impression about the property, they will form an impression about the type of homes you, as an agent, represent.
Here's the checklist we use to prepare the property, and ourselves, before the event:
Knowledge Prep
Inspect the property before scheduling the Open House

Inspect every house on the market in the neighborhood
Home Prep
Every light inside and outside must be on

Every ceiling fan on low

Every toilet seat down

Hide trash cans (including kitchen trash can)

Eliminate pet smells (litter boxes, dog beds, etc.)

Place aromatic devices in main areas of home

Clients hide all valuables and prescription medication

Supply branded water bottles
Tech Prep
Make sure you have Internet access and the wireless password, if available

Place laptop in kitchen with a search for the neighborhood pulled up so people can see homes nearby

Place iPad in entryway requesting attendees to sign in

Place business cards next to iPad and Laptop
What NOT to Do
Don't wait at the front door. Keep things casual by leaving the door cracked and inviting people in.

Don't follow people around unless they start asking you questions.

Don't put out printed literature about the house. Instead, if a flyer is requested, say: "They are all electronic, and if you sign in I can email it to you."
STEP 4: WHAT TO SAY
If you've ever hosted an Open House, you've probably heard this one phrase repeated over and over: "We're just looking." It may have been followed by a mad dash away from you.
Try not to take it personally. People often try to avoid talking to real estate agents at an Open House because they are afraid of getting a sales pitch. If you can show them you are there to HELP rather than sell, you will get much better results.
Here's the script Garry uses to engage Open House attendees after they have viewed the home:
"How did you hear about the Open House?

Do you mind if I ask what you think of the home?

Do you mind if I ask what you're looking for?

I know every home in this neighborhood and might be able to direct you to a home that would better suit your needs.

I have every home in the neighborhood pulled up on my laptop. Feel free to browse through them."
You can continue making offers until you find a way to help them. If they shut you down, respond by saying:
"I get first notice as homes go on the market in this neighborhood. I can forward them to you. What's your email address?"
If you're not making relevant offers to help to everyone who walks in the door, it may seem that they are "just looking." But everyone is there for a reason.
Sorting Out Potential Sellers
In many cases, you may find the people who attend your Open House are there because they want to gauge what their own property is worth. Or they may be considering renovations to sell their home at a future date.
Always have a copy of your Property Marketing Plan with you. It should include the list of activities you or your firm are going to do to sell a home.
"I have something in my briefcase that may be of interest to you.

It's my Eight Week Marketing Plan. You'll want to make sure all of these items are completed by professionals."
According to the National Association of Realtors, the number one thing home sellers want from an agent is for us to market their home to potential buyers. Having a detailed and comprehensive marketing plan to show them will help differentiate you from other agents who are only offering vague promises.
STEP 5: FOLLOW UP
If you've followed all of the steps in "Garry's Ultimate Open House Strategy," you should be going home with a list of qualified leads, and notes on how you have (or are going to) help almost everyone who attended.
Of course, following up with everyone on your list in a timely and professional manner is the only way to make all of your hard work pay off.
Chances are, you didn't find the perfect buyer at your Open House. But this time, you are walking away with valuable leads … and have left everyone who attended (and those who saw your signs or advertisements) with a lasting and positive impression about the type of agent you are, and the type of homes you represent.
What were your best (or worst) Open House experiences? Share your stories in the comments below!
Want to learn more about how to advertise your Open House and other listings on Facebook? Download our FREE report here!