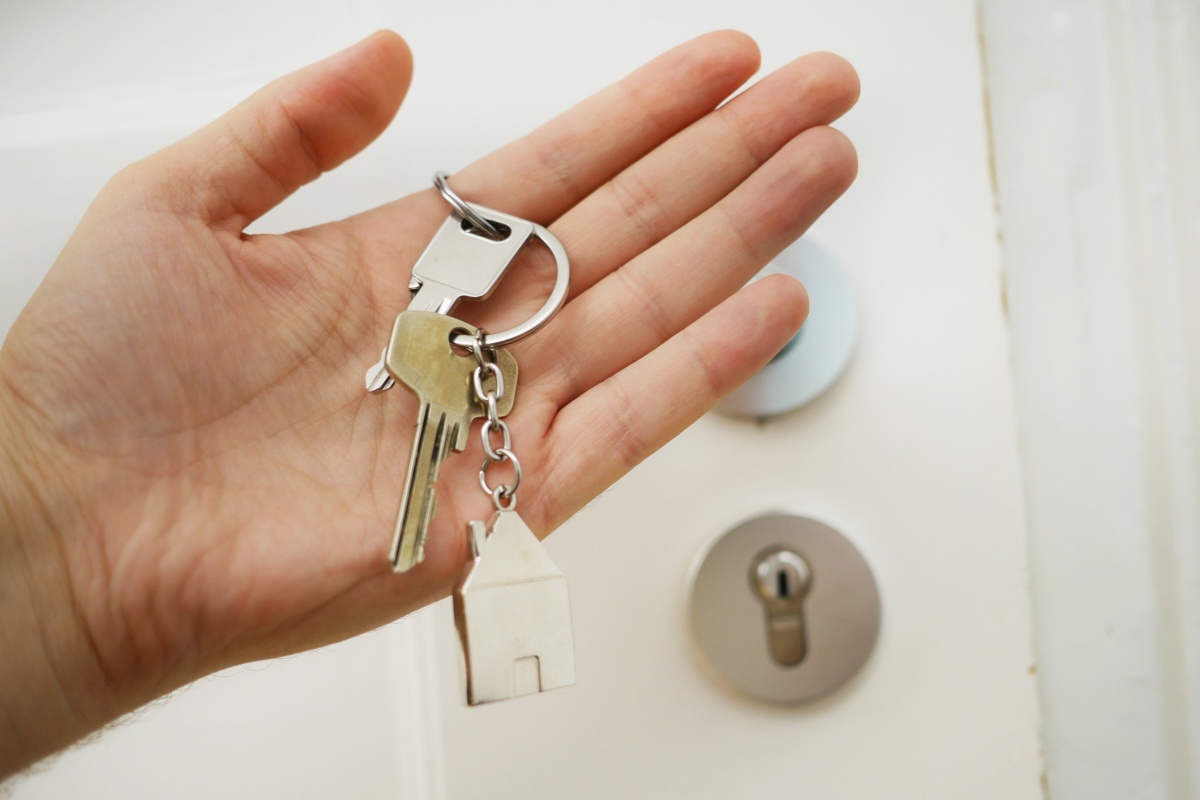 Representing Home Buyers In Today's Market
It's a difficult market for buyers. Low inventory and record demand have created a highly competitive atmosphere. Home prices are soaring, houses sell for well over asking, and buyers are forced into bidding wars, often pitted against investors with deep pockets. All of which translates to: it's hard for a buyer to find a home they can afford, and when they do, their offer is often rejected.
For agents, that makes representing homebuyers in today's market difficult. When offer after offer is rejected, homebuyers can feel the whole thing is hopeless. There are three things you can do as their agent to overcome these challenges.
The first way to overcome challenges brought by the current market is to use specific conversations or scripts to educate your clients about the market and set your clients' expectations as they enter into and navigate their home search process.
When your buyer clients are just as educated about the market as you are and armed with the knowledge they need to submit multiple strong offers to win, then it's possible for them to be less disappointed when they don't get the home they wanted.
The second solution to winning with buyers is to connect with the listing agent before you submit your client's offer. Building rapport with the listing agent and discovering the seller's key interests can make you stand out to the listing agent as someone they want to work with.
Ask any listing agent, and they'll tell you part of a smooth transaction process is the trust and rapport the listing agent and buyer's agent have with each other. And getting to know your counterpart will make sure your client's offer is seriously considered by both the listing agent and the seller.
The final solution to working with buyers in today's market is to work towards generating your own inventory to offer your buyers. Though getting into listings may seem like a stretch for newer agents, it's the key to short-term survival and long-term success as a real estate agent.
Need marketing that actually generates listings? Join the Marketing Club for just $1 and get email templates, pre-written blog content, social media ideas and more!
Educate & Set Expectations with a Home Buyer Presentation
The best way to educate your buyers and set expectations is using a Home Buyer Presentation. A Home Buyer Presentation is like a listing presentation, just designed to inform buyers instead. Your Home Buyer Presentation should include these key slides or points:
Current Market Conditions – This should include information on sales price changes, days on market, amount of inventory compared to prior periods. Here's an example of a slide from our buyer's presentation template:

Client Case Studies – Example of clients you helped write a winning offer (what it took to win). We include testimonials in our buyer presentation to prompt a discussion of the case studies:

Guidance on Writing a Strong Offer – What to include in your offer, what your part is in negotiating, and what the client should do to prepare. In our buyer presentation, we use this slide for guidance and to discuss how we will help:

Build Rapport with the Listing Agent
If you already work with seller clients, then you know how important it is to build rapport and trust with the agent representing the buyer. Without trust, the listing agent cannot know if they are able to produce a seamless, excellent experience for their seller client.
Which is why it's so important to build rapport with the listing agent before you submit your buyer client's offer. Building rapport will make sure your client's offer is taken seriously.
Below are some questions you can ask the listing agent before you submit your client's offer. We only recommend asking these questions via phone or zoom to make sure the key activity of building rapport is taking place.
We have already toured the home, so are there any other hidden benefits or deficiencies about the home we need to know about before we submit our offer?
What's most important to the seller in selling their home? Is there anything specific about their desired timeline, ideal conditions of an offer, or anything else that you can share with me that will help them make a decision?
What's most important to you when it comes to taking care of your client?
Can you share what the primary concerns your seller has in reviewing offers, and what is most important to them in the offer they will ultimately accept?
You can use these questions to get the listing agent to open up about the seller. And as you listen to the listing agent's answers, look for opportunities to use the Magic Phrase… "Can you tell me more about that?"
This phrase works like magic. It can get the seller agent to open up even more about what the seller's concerns are… so you can address them in your offer!
Marketing Calendar for Listings & Leads
If you're a career-minded professional, then at some point, you'll likely decide to start developing a listing business. This simply means that you intentionally start establishing a reputation as a listing agent and focus your marketing on generating listing leads.
We created the 5-Step Real Estate Marketing System to accomplish these goals. It's a monthly campaign that includes a…
Blog

Email

Video

Social Media

Personal Touch
On the surface, these steps might seem obvious or basic, but the trick is how you connect them in a way where you are…
Constantly providing valuable information to your network

Creating a solid context for conversations and

Building an expert reputation in your target markets. 
Keep in mind, that according to NAR, the single biggest determining factor sellers use in choosing their listing agent is the agent's reputation. And so we want to build a powerful reputation that literally attracts listings to you… while driving leads to your inbox at the same time. Let's take a closer look at the 5 Step Real Estate Marketing System
The 5-Step Real Estate Marketing System 
Keep Reading: 5-Step Real Estate Marketing Plan for More Listing Leads
Step 1: Publish Useful Real Estate Information
The first step is to publish real estate information that people will find useful and engaging. This is where we use a blog post. Blog posts make the information easy to produce, publish, and share. 
Market snapshots & updates are an easy way to provide information that will be interesting to your network. But you can provide information on nearly anything! Home buyer & seller tips, remodeling advice, home equity, etc. As long it's real estate related and interesting, you're good to go. 
After you create this piece, it will become the reason for outreach to your network AND it will help create authority & credibility for your online reputation.
Step 2: Send the Info to People You Know
Finding a reason to email you contacts can feel difficult? How do you reach out without feeling like you're just sending spam or like your only reaching out to see if they are interested in buying or selling a home?
That's where the blog post comes in. Sharing the valuable information you created becomes an easy reason to reach out to everyone you know. 
So for Step 2 of this campaign, you're going to send an email to all of you contacts. In your email, summarize the main points of the blog post and provide a link to the full article. See the post linked above for full details. 
Step 3: Share a 1-Minute Video
If you're not currently using video in your marketing, it's time to start. Video is the most effective marketing medium right now. In fact, those using video get 6 more leads than those that don't. 
What's more, video helps build trust and establish a relationship with the viewer even before you've met. Numerous times now Garry has met a client only to have them say, "I feel like I know you! I see your videos everywhere!" 
When you first get started, however, video is intimidating. And that's why these 1-minute videos are an excellent place to start. They're short, and you're just recapping the highlights of the blog post you produced. Big impact. Low commitment. 
After you've recorded the video, you're going to share it to your Facebook business page. For extra impact, you can turn it into an ad targeting your contacts. For as little as $1 a day, you can get some massive exposure.
Step 4: Post Info on Social Media
For Step 4, you're going to continue to get your valuable real estate information in front of your contacts in as many ways as possible. 
Share the blog post you created across all of your social media accounts. Post it to your Facebook Business Page, share it on LinkedIn, Instagram, Pinterest… Whatever you use, go ahead and share the awesome resource you created! 
Step 5: Personal Outreach
When you consistently do the previous marketing activities, you're going to get your contacts thinking about you when they think about real estate. To capture the opportunities that are generating, you need to do personal outreach.  
Personal outreach, however, has changed. These days, people rarely answer the phone. So if you want to have personal communication with someone, you're better off trying an alternative form of outreach. My personal favorite–and in my testing, most effective–method of outreach is Facebook Messenger. 
Facebook Messenger is a convenient, unobtrusive way to have a conversation with one of your contacts. Messenger gives your contacts the ability to read & respond at their leisure, and for all of these reasons, Facebook messages have an astronomically high response rate. 
And reaching out with Facebook is incredibly easy! Just send a quick, "You recently popped up in my feed, and it made me wonder how you're doing". As you can see in the example above, it can produce some amazing results!
Tips to Take Action
Now that you know all the steps in The 5 Step Real Estate System, you may be wondering…
How Can I Use It to Generate a Steady Stream of Leads and Listings?
It's really pretty simple. You must commit to following the "5 Steps" each month with consistency.
Within three months, you will start to see real results. And within six months, you will be patting yourself on the back–and likely be headed for your most productive year yet!
And if consistently creating purposeful marketing campaigns feels overwhelming, don't worry – we have an easy solution for you!
We created The Marketing Club for real estate professionals who need help marketing their properties online but don't know where to start. Join us today for just $1.
Need marketing support? Join the Marketing Club for just $1 and get email templates, pre-written blog content, social media ideas and more!