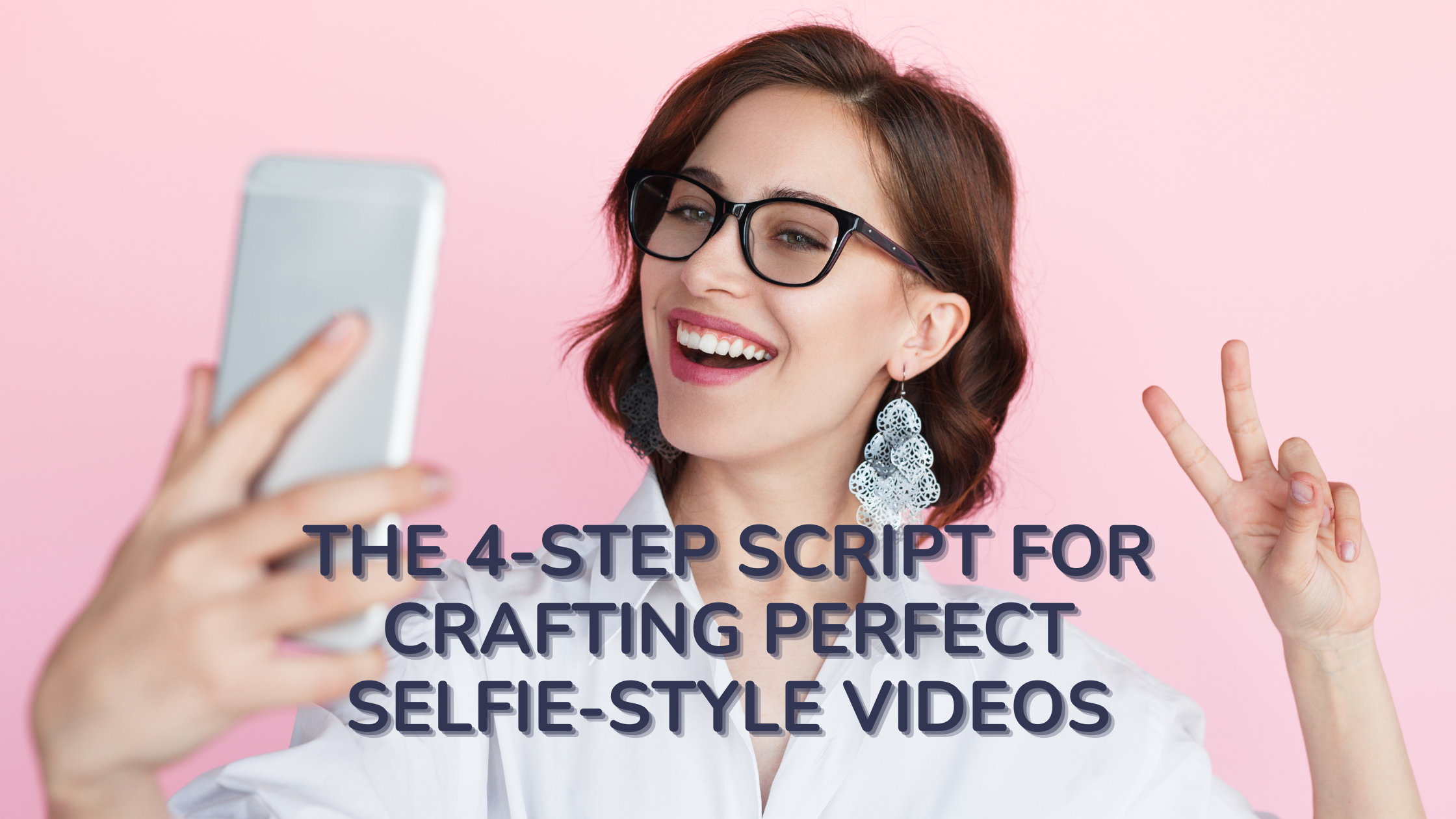 The most important videos you can shoot for your real estate business are what we call "selfie-style" videos. These informal videos, perfect for sharing on social media, are engaging and ultra-watchable.
They also give your viewers that warm-and-fuzzy feeling like they're seeing a friend on the screen, which is huge. Because, as you might have heard us say before, someone has to feel like they KNOW, LIKE, and TRUST you before they'll decide to WORK with you.
And while these selfie-style videos should have a fun, authentic, and "in the moment" feel to them, it's still helpful to have an outline for what you'll say and do in the video.
Here are the four elements we recommend…
A Compelling "Hook." A hook is an object or movement or something visually striking that grabs their attention and makes them want to click and see more. Start your video with a hook. Take this idea from one of our recent scripts for example:
Print out the attached Net Worth Worksheet and hold it up. Peek out from behind it.
Something About Them. Then talk briefly about an issue that may positively or negatively impact your viewers, preferably something topical.
"Your net worth may have increased dramatically due to recent market changes."
Something About You. Make it personal. Show them that you are like them. You have the same concerns they do. Be real.
"I checked my net worth recently and was presently surprised to find it had increased."
A Strong Call to Action. Ask them to do something to find out more. This is very important. Make it very clear and simple what they need to do next.
"If you'd like to know how I can help you maximize your net worth through real estate, just click below…"
As you write your scripts for these videos, don't be afraid to hit record and practice a few times! Just keep the four elements above in mind, and your selfie-style videos will be sure to be hits.
We shared example lines for a selfie-style video script above, but did you know that Marketing Club members get BRAND NEW scripts and directions each and every month?
If you're already a member, click here to review the 1-Minute Video Scripts included in each Monthly Value Program, the ready-made client marketing campaigns that keep you top-of-mind with your contacts while growing your business connections.
If you haven't joined the Club yet… why not?
You can try it for just $1 for 14 days
and get FULL video scripts, our best tips for lighting, framing and hooks, and more! Click here to start your trial now.