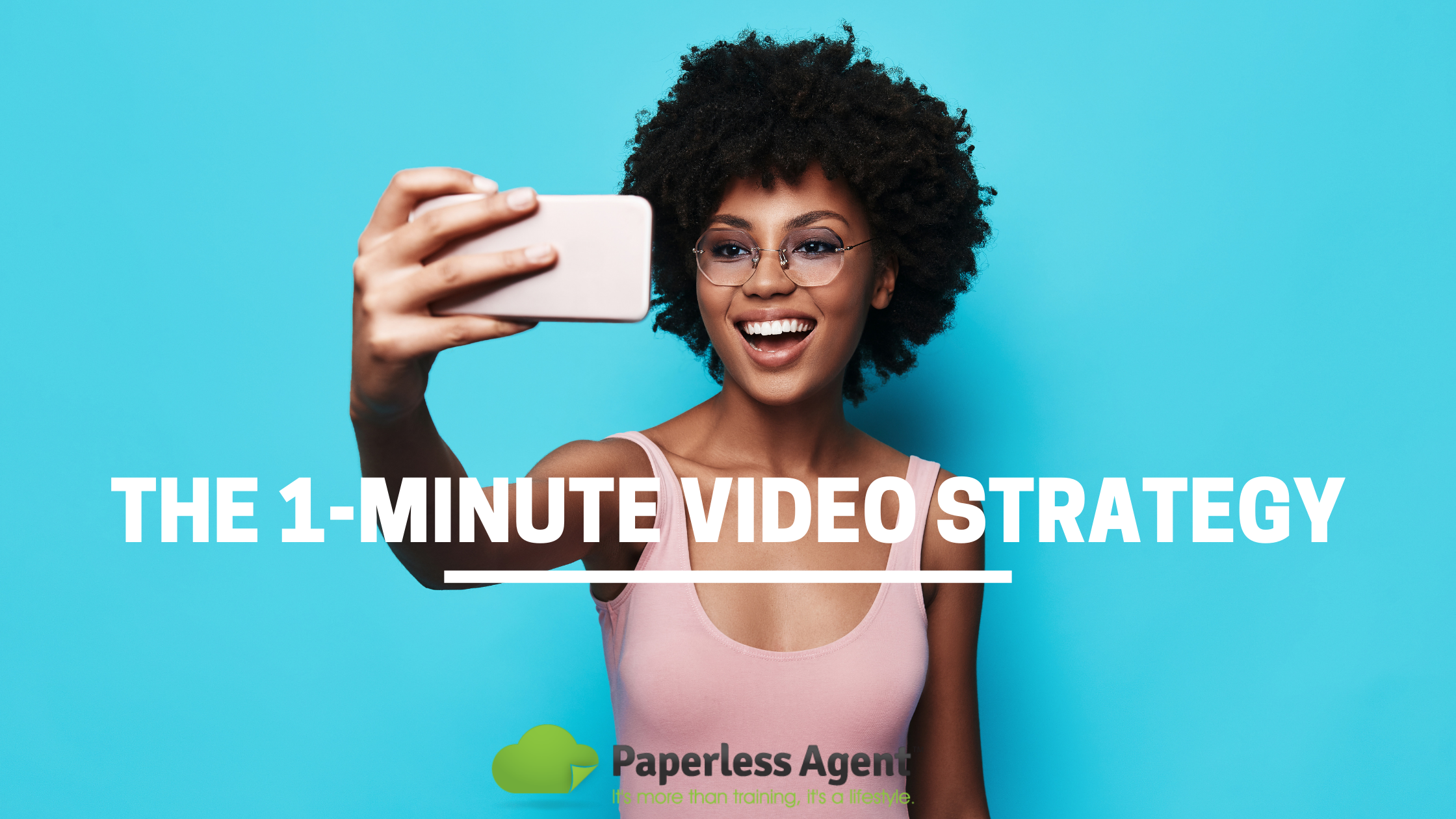 Video is oh-so-important for real estate social media strategy. If you want to grow your social media influence, if you want to build your real estate business quickly and inexpensively, you must use video extensively.
Social media platforms are emphasizing videos. Video posts get more traffic and eyeballs. Social media users demand and devour videos at a seemingly-insatiable rate.
Video reaches more people and research says that it also impacts them more meaningfully. Viewers retain 95% of a message when they watch it in a video as compared to just 10% when they read it in text form.
And this is why getting your face on your videos is so important. It's the best way to get them to think of you first when they think of their real estate needs. So suffice it to say for now that perfecting the art of making a bomb online video is going to give you the best return on your investment of time and energy right now.
Video works.
But video can also be intimidating. Cameras, microphones, lighting, scripting, rehearsing, editing. It can seem pretty daunting if you don't have a great strategy.
We have one for you.
We call it the "one-minute" video or the "selfie video" strategy.
And if that doesn't sound simple enough, it's an EDIT FREE video strategy that we've pared down the essentials of a good video in a simple 4-step acronym.
LAMA:
Lighting
Attention grabber
Message
Action
The LAMA checklist is something you can refer to each time you make a video to set yourself up for video success.
We've put together handy templates with helpful tips that you can use to plan and shoot your videos quickly and effectively. 1-Min. Video Templates.
Not a Marketing Club Member yet? Try it out here for just $1!
Here's an example of one of them:
LIGHTING. You want to make sure that your video is well lit. You don't want to be shrouded in darkness or have weird shadows across your face that make you look tired and old. Have the light facing you. Try to use natural light by standing near a window or shooting outside
ATTENTION. You only have about 60 seconds with these videos. And the most important seconds are the first ones. If you don't hook your viewers attention FAST, then they're just going to keep scrolling. You can arrest attention with movement, props (objects, signs), color contrast or people. Use your imagination, get creative.
MESSAGE is going to be the most varied part of each video because it depends so heavily on what you're talking about. Whatever the subject matter is, make sure that you are in a good mood and smiling. Be enthusiastic! And make sure to include personalized details about you and your market.
ACTION. You must give your viewers clear instructions about what to do next. You want to make sure that you capitalize on their interest. So the best thing you can do is encourage them to keep interacting with you in some way. That could be…
Visiting your website
Reading a blog post
Viewing a landing page
Checking out listing
Following your social media
Commenting on your video
Sending you a direct message.
The best call to action takes the context of the video into account. So ask yourself, "What makes the most sense for my viewers to do after watching this video?"
Want the full 1-minute video training? Click here.
​Not a member of the Marketing Club yet? Try it out here for just $1!