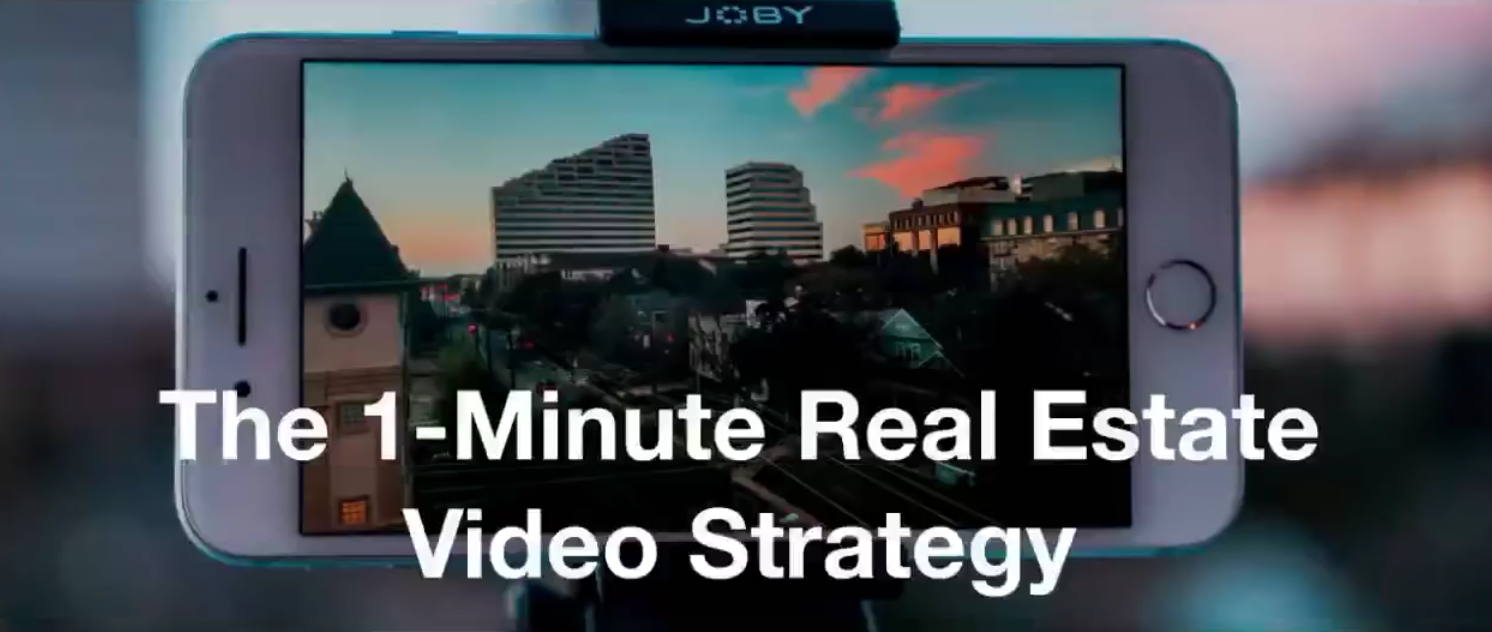 Videos are essential for a real estate business, and to put it simply, if you're not doing videos you're not making money.
If you look at these 3 facts about video marketing, you'll see why:
80% of viewers recall video ads they saw in the last 30 days.
Viewers retain 95% of a message when they watch it in a video (compared to 10% when reading it in text).
People and firms using video get 6X more leads.
And real estate marketing videos don't have to be complicated or fancy. You can look just as good as other top agents in your market, boost your word-of-mouth, and get more clients without hiring contractors or buying expensive equipment… all you need is a phone!
Take our"Instant Expert" video strategy for example, (See the video above at about 1:40).
It was made using Garry's iPhone X. No mic, no fancy equipment, and no videographer needed... Yet it's a powerful campaign that's proven to build trust & confidence in your expertise.
The Instant Expert Video Strategy
Our Instant Expert Video is a simple and quick video strategy that we use to get leads to trust & respect our expertise, (you can show your value before someone turns down the path of FSBO or online buyer service...). It was made using just Garry's iPhone X. No mic, no fancy equipment, and no videographer.
All the apps we used to edit this video are easy, free, and make editing videos a breeze! It's as easy as dragging & dropping and using your laptop (or phone) – this makes sharing your expertise without ANY video experience painless and even fun. Check out the list of apps below...
Easy & Free Apps List:
The best part… this video strategy will help you get a crazy amount of exposure in your local real estate market, build heaping amounts of trust in a short amount of time and turn your network of relationships into a tribe of word-of-mouth fans. It'll have client after client saying "I see your marketing all the time, and it reminded me that I've been meaning to talk to you!"
Use this easy, 1-minute video strategy & template, and eliminate hours of hassle trying to do it on your own, we'll even help you get started... check out the list of questions to answer on your own Instant Expert Video below:
Questions to Ask & Answer on Your Expert Videos:
Is now a good time to buy?
Is now a good time to sell?
What if my home doesn't sell?
What if I can't find a home I like?
How's the market?
Are all real estate professionals the same?
How can I increase the value of my home?
What home improvement projects are worth the investment?
Is it a good idea to invest in real estate right now?
How does zoning work for residential areas?
---
Script Template & Example:
This is ________________________, I'm here to answer the question: ____________________?
EXAMPLE: This is Garry Creath from Creath Partners, I'm here to answer the question: How's the Real Estate Market?
---
Tips for Speaking in Videos:
Adapted from Dale Carnegie's The Quick & Easy Way to Effective Speaking.
Pick one main point you want to make.
Select a point you know something about through experience or study.
Get excited about your topic.
Be eager to speak on your topic… Evangelize.
---
If you're interested in more video strategies and templates, check out our Marketing Club and get a FREE two-week trial!