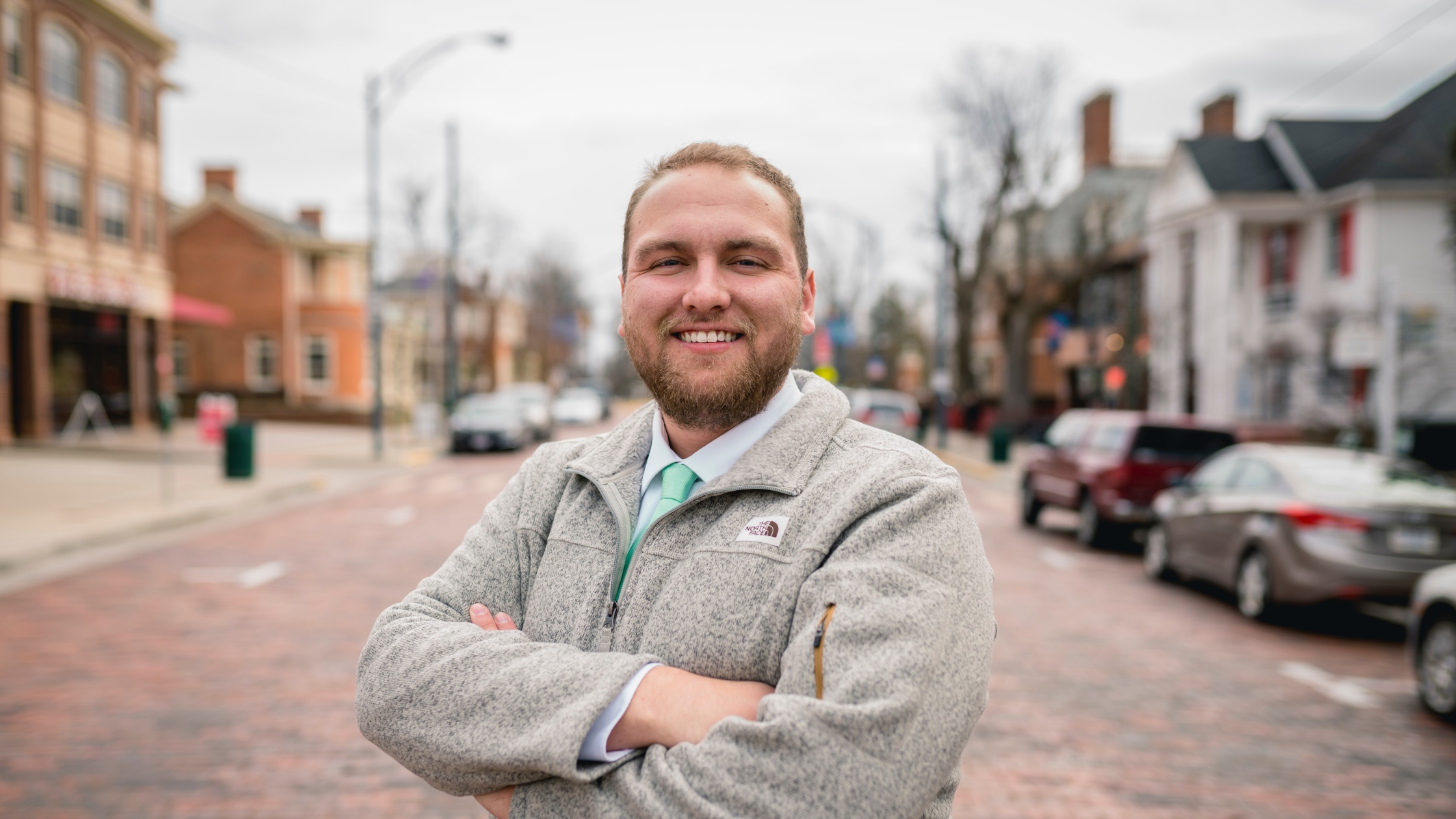 Your realtor headshots are more important than you might first assume. The real estate industry is about more than helping someone buy or sell a house. Sure, that's how you earn a commission, but relationship building is how you secure clients and grow your business. 
In order to cultivate those relationships, it's crucial for your target audience to have a clear sense of who you are—and this is where a realtor headshot comes in. However, that doesn't mean just taking a selfie with your smartphone.
This headshot must be professional to communicate that you're a credible, trustworthy expert in the field, especially when potential clients find you on social media or your website. A recent study from the National Association of Realtors found that 43 percent of home buyers start their search online. 
Whether they come across your website, LinkedIn profile, or social media accounts, their first impression of your image needs to be positive—and having professional realtor headshots does more than you might think.
Keep Reading: How to Get 10 Listings in 30 Days Using Our 5-Step System
Create Connection
Showing your face in your marketing and on your website can increase conversions for your business in two ways. As marketing expert and serial entrepreneur Neil Patel suggests, the first way that a human face builds connection is by drawing in the viewer's attention, and the second is by evoking an emotional response. 
Patel explains a company called Highrise A/B tested their advertising with human faces. The ad with a human face saw a 102.5 percent increase in conversions versus the original baseline. In this way, your realtor headshots can drive real ROI.
Forrester also reports that 93 percent of businesses find customers are more willing to spend money once a connection is established. In this way, you can look at your professional realtor headshots as a relationship-building asset that drives conversions. 
Develop Stronger Branding
A professional headshot evokes an emotional connection with your target audience while helping to humanize your brand. You're more than a logo—you're a person. Professional photos show that, allowing you to be more authentic.  
In our modern world, authenticity is powerful. In fact, 86 percent of polled consumers agree that authenticity is an important factor in determining which brands to support, according to Stackla. However, 57 percent feel that less than half of all brands actually deliver content that resonates as authentic. 
In other words, humanizing your brand with a headshot can put you ahead of the competition because so few businesses are actually prioritizing this.
Keep Reading: 5 Ways an eNewsletter Can Help Your Real Estate Business
Focus on Consistency
You can create an authentic brand image, but if that branding isn't consistent on all marketing channels, it might not be as effective. Brand consistency is an "integral aspect of building relationships with current and future customers," and can increase revenue by 10 to 20 percent, according to Lucidpress. In fact, more than 60 percent of businesses think a consistent brand image is essential for lead generation.  
In order to maintain this consistency and increase brand awareness, your image must be the same across the board. Professional realtor headshots ensure that, from your website and social media to open-house brochures and other materials, you create that consistency. 
Increase Content Quality
Today's consumer expects high-quality content. A photo taken on your smartphone, with poor natural light and a blurry or unfocused resolution, won't cut it. Worse, it reads as unprofessional. You might save a few dollars on the front-end, but chances are, you'll do a disservice to your business in the long term. 
Don't underestimate the potential ROI of a high-quality headshot that will depict value and excellence to your target audience. Bonus, it gives you more content to share on platforms like Instagram, where high-quality photos are key to driving engagement. 
Keep Reading: 20 Customizable Real Estate Captions for Instagram
Show Your Personality
Clients will choose to work with you for many reasons, one of which is your genuine, reliable, attractive personality. As the National Association of Realtors points out, home buyers or sellers most often hire a real estate agent who is committed to serving their needs, standing firmly in their corner, and acting as an emotional support in the whole process. 
In other words, they want a realtor they can lean on, trust, and connect with. A professional headshot is a vehicle for capturing your unique personality and ability to do that—on camera.
You can stand out from the competition by showing consumers who you are through the visual elements of this headshot. Details such as the location you choose, the outfit you're wearing and even the expression on your face can say a lot to a potential client deciding between you and another agent.
A great photographer will be able to take your vision and personality and bring it to life through your photos. Before you take your headshots, get clear on what it is you want to say through your photos so you can ensure that message comes across clearly.
Boost Your Marketing with Professional Realtor Headshots 
Attract new customers and scale your real estate business in 2022 with professional realtor headshots. This is a simple but effective marketing tool that allows you to increase visibility and make an impact on your brand across both print and online channels. The importance of a human face in marketing cannot be overstated, so don't overlook this key marketing tool.
Instagram is a key channel for realtors—and one where you'll likely share your headshots. Get our
free guide for using Instagram
to generate more leads so you can make the most of this platform.