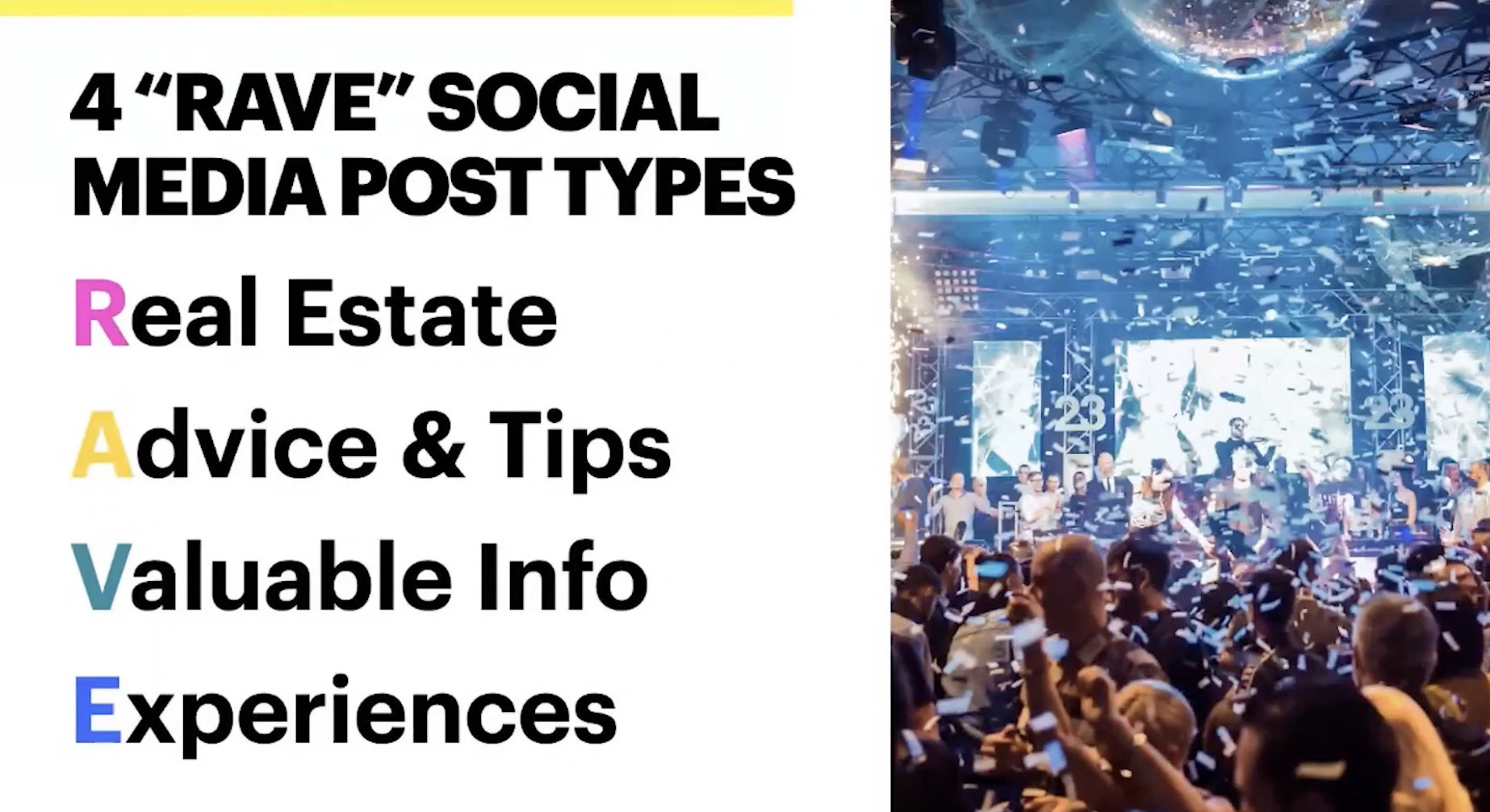 One of the most common questions we get from agents is:
"What should I post on social media??"
We get this question so often, in fact, that we've created a formula for it!
It's called "R.A.V.E."
And it reveals exactly what 4 types of posts you MUST use to become a trusted expert, a go-to resource, and stay top-of-mind for those who want to buy or sell their home.
Take a look.
The R.A.V.E. Social Media formula is designed to make content creation easier, so you can create more posts faster and with less of a headache.
R.A.V.E. focuses on the four main social media post types for real estate:
Real Estate
Advice & Tips
Valuable Info
Experiences
Once you have a grasp on the four main social media post types, you can start expanding within those post categories, giving you an unlimited amount of posts you can add to your arsenal.
Want all the resources and strategies that will help you stand out, look professional, get recognized, and effortlessly get listings from social media?
Get our Social Media Marketing Calendar & Post Library FREE.