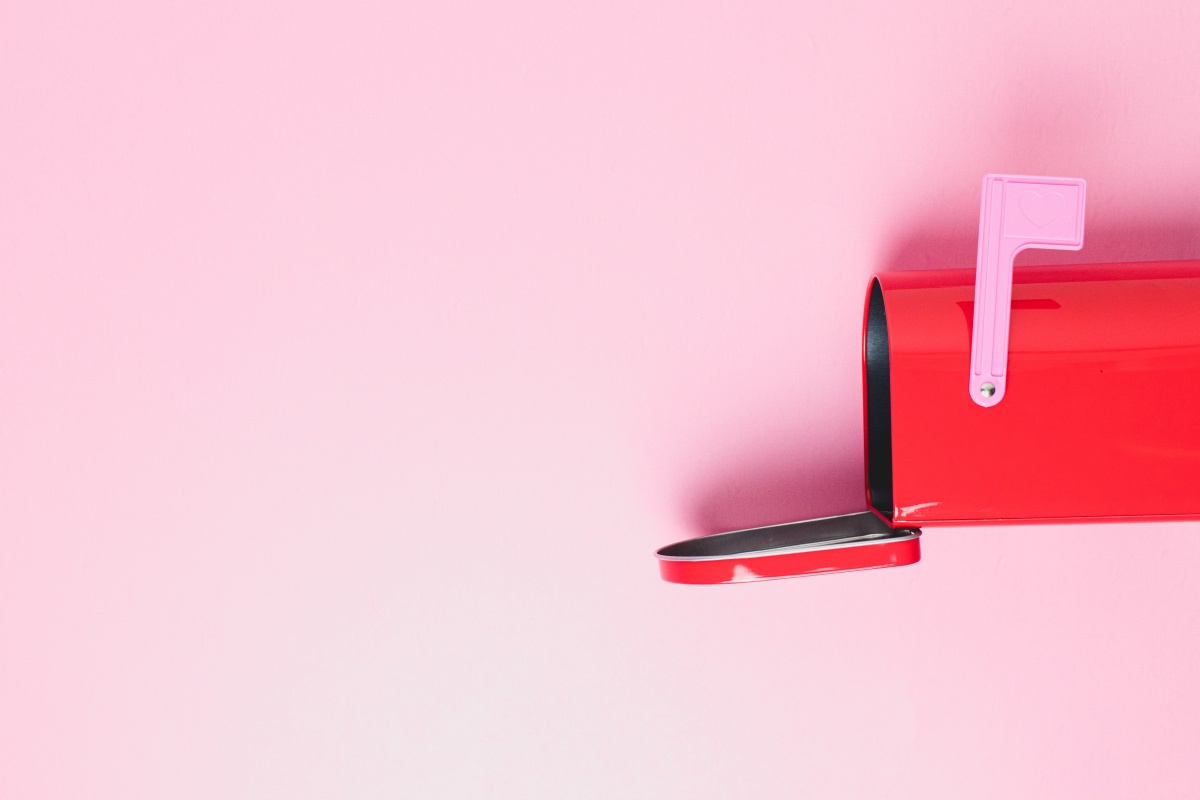 There are so many postcard design ideas you can use to stand out—how do you choose the right design for your neighborhood farming campaign? There are a few key factors to consider, like headline, call to action (CTA), social proof, and more. 
Use the following ideas and strategies to pull all these key postcard design elements into a marketing asset that drives results in the neighborhoods that matter most for your business.
Need help with your marketing? Join the Marketing Club for just $1 and we'll do all the hard work for you!
1. Start with a Bold Headline 
The overall message of your postcard must be front and center in a clear, noticeable spot. That's where a powerful headline comes in. In general, "a great headline convinces more people to read the [rest of the] copy, while a poor one sends potential customers searching for somewhere else to spend their money," according to QuickSprout.  
Here are a few tips to craft a headline that stands out. 
Use large, bold letters to pull focus in immediately.

Promote a sense of urgency when applicable. 

Keep the verbiage concise and specific so it's easy to digest the information quickly. 

Include actionable phrases in your headline. 
Here are a few headline ideas:
Don't take on the selling process alone.

Sell your home faster and for more money!

Work with an agent who knows your community.
2. Include a Unique QR Code
You need to be creative when trying to compress all the relevant details into a limited amount of space. A QR code is a great strategy for delivering extensive information and encouraging the recipient to engage with the postcard too rather than simply throwing it away. 
According to a 2021 survey from The Drum and YouGov, 45 percent of US respondents report using a QR code related to a marketing, advertising, or promotional offer in the last three months. If you're unfamiliar, a QR code links the image you see below to a website or other digital property, like your Facebook page or a listing.
Once scanned with nearly any mobile phone, the person will be taken to the website you linked to your QR code. You can easily set up a QR code with this generator. When doing so, you have to decide where you want to send homeowners. While it may seem obvious to take them to your website or social media channels, that only begins to scratch the surface. 
You can use this feature to optimize your neighborhood farming with these unique ideas: 
Download exclusive blog, e-book, or video content

Subscribe to an e-newsletter or text message updates

View testimonials from some of your satisfied clients

Save your business contact details to their phone

Enter a giveaway or access a promotion on social media
Here's an example from CoreFact, showing how you can easily incorporate a QR code in a unique way that gets the recipient to take action: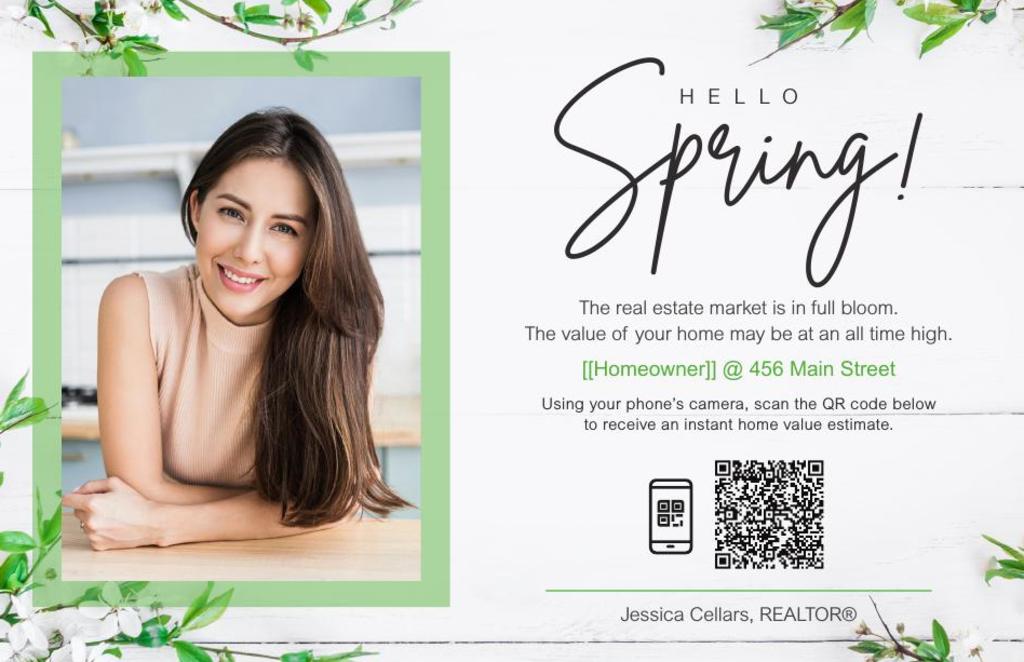 3. Mention a Fun Local Fact
Build a sense of trust and connection with leads by showing them you know the community where they live. Personalize the postcard with an interesting fact or piece of folklore about the area your target audience calls home. For example:
Has someone influential lived in the neighborhood? 

Was this neighborhood built near an important historical artifact? 

Can a local legend trace its roots to this neighborhood? 
When choosing a realtor to work with, most surveyed customers look for credible, trustworthy agents, according to the National Association of Realtors. This simple addition to your postcard can establish you as a member of the community, which in turn creates rapport and helps you earn trust with homeowners.   
4. Use Professional Images
Customers do not only want to read a block of text. They also want to see visuals—and not just any generic stock photo either. A poll from Venngage found that, while 56 percent of marketers refreshed their visual content strategy in the pandemic, 40 percent said that stock images didn't help them achieve marketing goals. 
What's more, your face creates a connection between you and the viewer. Marketing expert Neil Patel explains that human faces attract attention and convey emotion, which can increase conversions.
The result will be an authentic and visually appealing postcard. Hire an experienced photographer to take your headshots, which can then also be used on social media, your website, and more. 
Keep Reading: 5 Reasons to Invest in Realtor Headshots
5. Feature Social Proof
To help further clinch the deal, use social proof to show your successful track record. Potential clients want to know that you're the best candidate for their buying or selling needs and nothing proves that better than straightforward data. 
For example, "We've helped 95 percent of our clients sell their home in just 10 days!" You know your community and ideal clients best, so determine the type of social proof you think will be most effective. For example, here are some KPIs that might be valuable to include:
Client feedback scores

Appointments generated

Showings per home sale

Total number of listings

Average sale price

Number of days on market
If you don't have this data, or it's not compelling enough, include a testimonial from previous clients. Feedback directly from someone you've worked with will still be valuable. Postcard Mania shares a great example of this: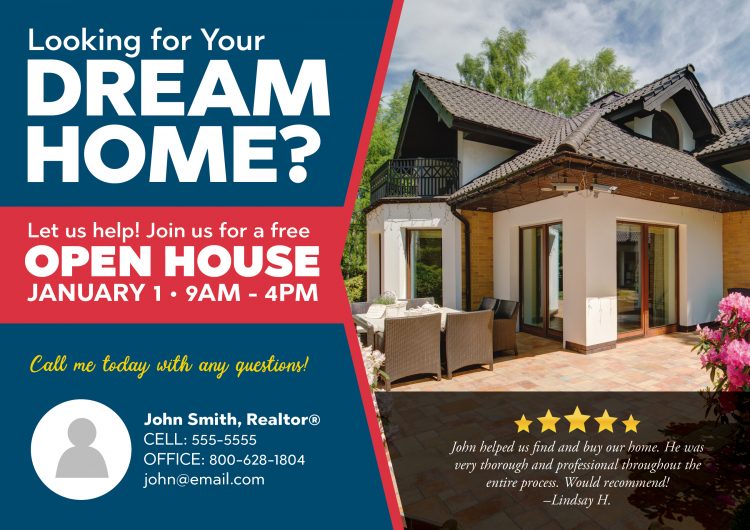 Keep Reading: How to Create a Real Estate System That Delivers Leads
Bonus: Include Your Contact Information 
While this may seem obvious, it can be easy to forget about this key detail when you get into the creative aspects of postcard design. In order for your neighborhood farming to be effective, homeowners have to know how to contact you. Be sure to include details like your phone number, email, and website in a highly visible place.
Optimize Your Postcard Design for Targeted Neighborhood Farming
The design and content of your postcard might be a homeowner's first impression of your business. You want to come across as a competent, trustworthy real estate agent with proven success and expertise. Optimize your neighborhood farming efforts by leveraging these key postcard ensign strategies.