Facebook helps you make better promises to your home sellers…and by making better promises, you can improve your listing presentation. When it comes to working with home sellers, they think all real estate agents are the same (which you and I both know isn't true).
But there's a big problem when clients and prospects think we offer the same services and the same stuff… it means they will choose their agent based on price. Unfortunately, too many people think most agents will simply put a sign in the yard, put the home in the MLS, and pray that it sells!
With Facebook, we can make a better promise to sellers. We can use FB to market our listings directly to people who are in the market to buy real estate.
And we can make these promises during a listing appointment in our listing presentations. Here are some slides from Garry's listing presentation where he discusses how he will market the seller's home online.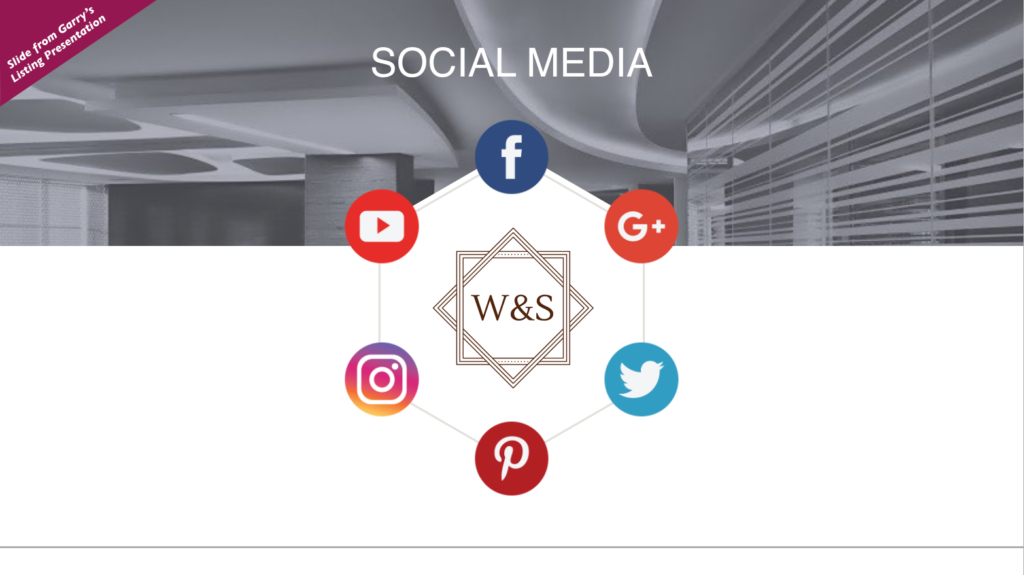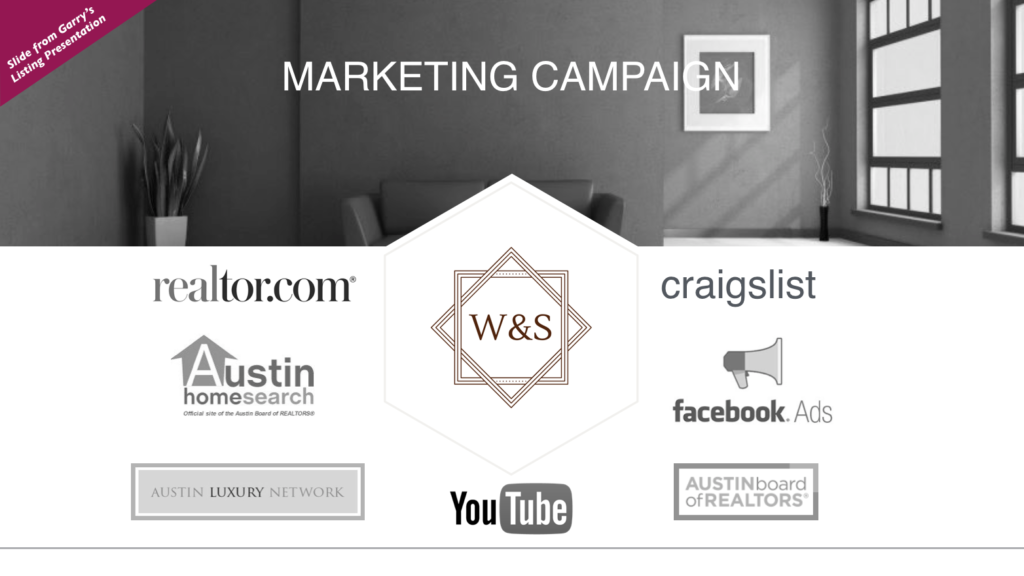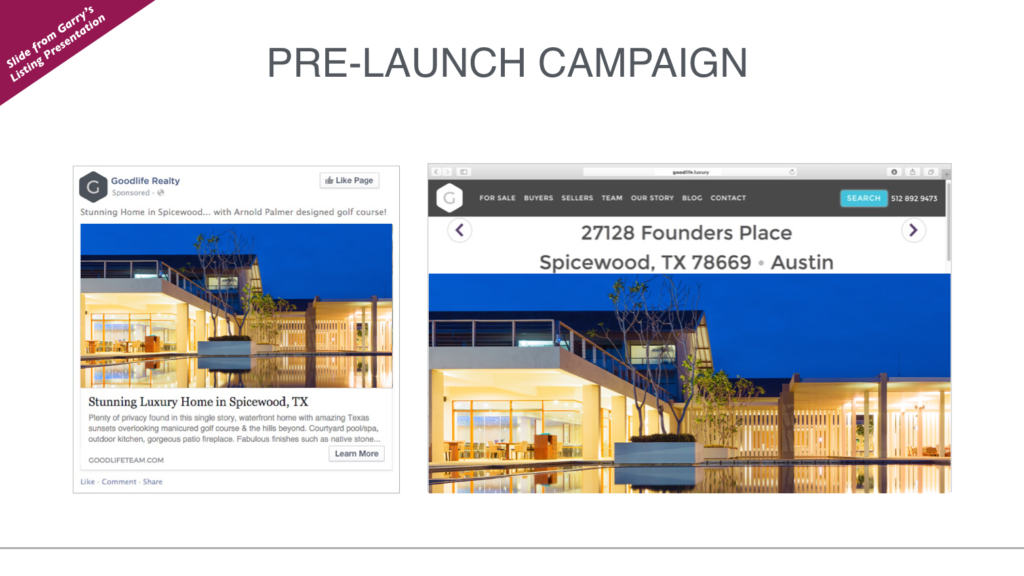 So the next time you're going on a listing appointment, consider showing your client how you're going to market the home.
Interested in a real estate "career short cut" to work with more clients more easily, with less effort, and perhaps more fun?
Checkout our Club in this short 60-second video.