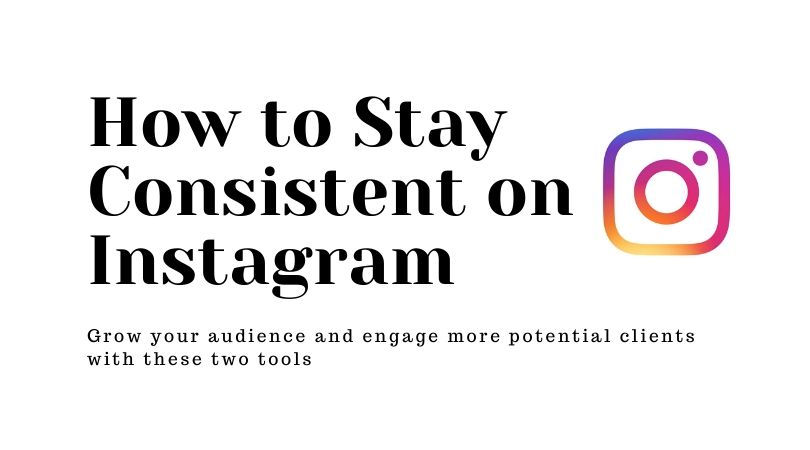 As important as social media is, it's also time consuming...
It takes time to find the right content to post, the right caption to post, and to create the right hashtags and tags(check out our latest blog on the best hashtag generator tool for more tips on that one)...
Then once you actually get that down you have to figure out when the best time to post is, what posts and days get the most engagement, what photos get the most followers, etc.
As real estate agents, we typically don't make time (or have time) to sit down and think out our posts in advance, especially since Instagram doesn't have a way to schedule posts in-app, which is why a lot of us end up forgetting to post consistently, or at all.
If you want to post more consistently this year, we've got the tools to help We've researched and found two of the best scheduler apps out there. You can use these tools to help you keep up with your Instagram account and your 2020 goals!
Sked Social
Sked Social is a paid tool that lets you visually plan and schedule instagram posts and stories to engage your audience and convert more customers.
With Sked, you can upload, edit, caption, and tag your photos before you schedule them to be automatically posted to your Instagram posts and stories, Facebook pages or Twitter accounts. (But today, we'll just be showing you how to use it for Instagram posts.)
This video is a screen-recording and will not have sound.
Tips for using Sked:
Take advantage of the in-app features like editing and preview.

Always double check the date and time before saving.
The Sked Social tool offers a free trial for 7 days then memberships as low as $25/month.
Later
Later is a free tool that lets you visually plan, schedule and analyze posts for Instagram, Faceboom, Pinterest and Twitter so you can spend less time posting to Instagram and more time growing your business.
Later can even help you visually plan your posts in advance by letting you drag and drop images to see how the overall view of your page would look when finished.
The Later tool also offers a mobile app version as well as a desktop version so you can schedule your posts anywhere, allowing you to upload media from virtually any location.
This video is a screen-recording and will not have sound.
Tips for using Later:
Make sure your post is set to "auto-publish", NOT "notification". If it's set on "notification" then you'll only receive an in-app alert when you need to publish it and it will not be auto-posted.

Always double check the date and time before saving.

Take advantage of the tutorials and other features that Later offers!
The Later tool is free for life or you can pay for the upgraded version which offers more features.
Tool Differences
There are a few major differences in the two tools we've reviewed today.
For starters, Sked Social is a paid tool. Later is a free tool, with in-app purchases. Sked does offer a free 7-day trial; however, Later is free for life (with the option to upgrade at any point in time).
Both Later and Sked Social offer a mobile app and a desktop version, so you'll be able to access these schedulers through any device. (Which also means you'll be able to upload media from virtually anywhere!)
Both tools include analytics This allows you to check your posts and see where you can improve. You'll be able to check analytics for the certain day's you post, time of day you post, etc.
Last, but certainly not least, both Later and Sked Social are Instagram Partner's and use the Instagram Graph API for publishing to Instagram, so your account is always safe.
Importance of Consistent Posting
If you're not getting much engagement on your Instagram page, you might be asking yourself if it is even worth the effort to post?
But, did you know, you can almost double your follower growth rate by moving from less than one post per week to 1-6 posts a week. You can more than double your follower growth rate again by moving from posting 1-6 times per week to once or more per day.
The more you post the more relevant you stay in the minds of your database.
Have you ever looked up a new business on Instagram and they don't have any new posts? And immediately wondered if they were still in business because of the lack of content?
Not only do you want to stay relevant in the minds of your database, you also want to remain relevant to new potential clients who check you out on social media.
The Marketing Club provides a Monthly Value Program which includes a monthly social media post to help you stay consistent on Instagram (and all social media platforms), if you're interested in the MVP or anything else the Club has to offer, let us know in the comments section below and one of our team members will reach out!
Relevant Training Links:
https://buffer.com/library/instagram-growth#analytics