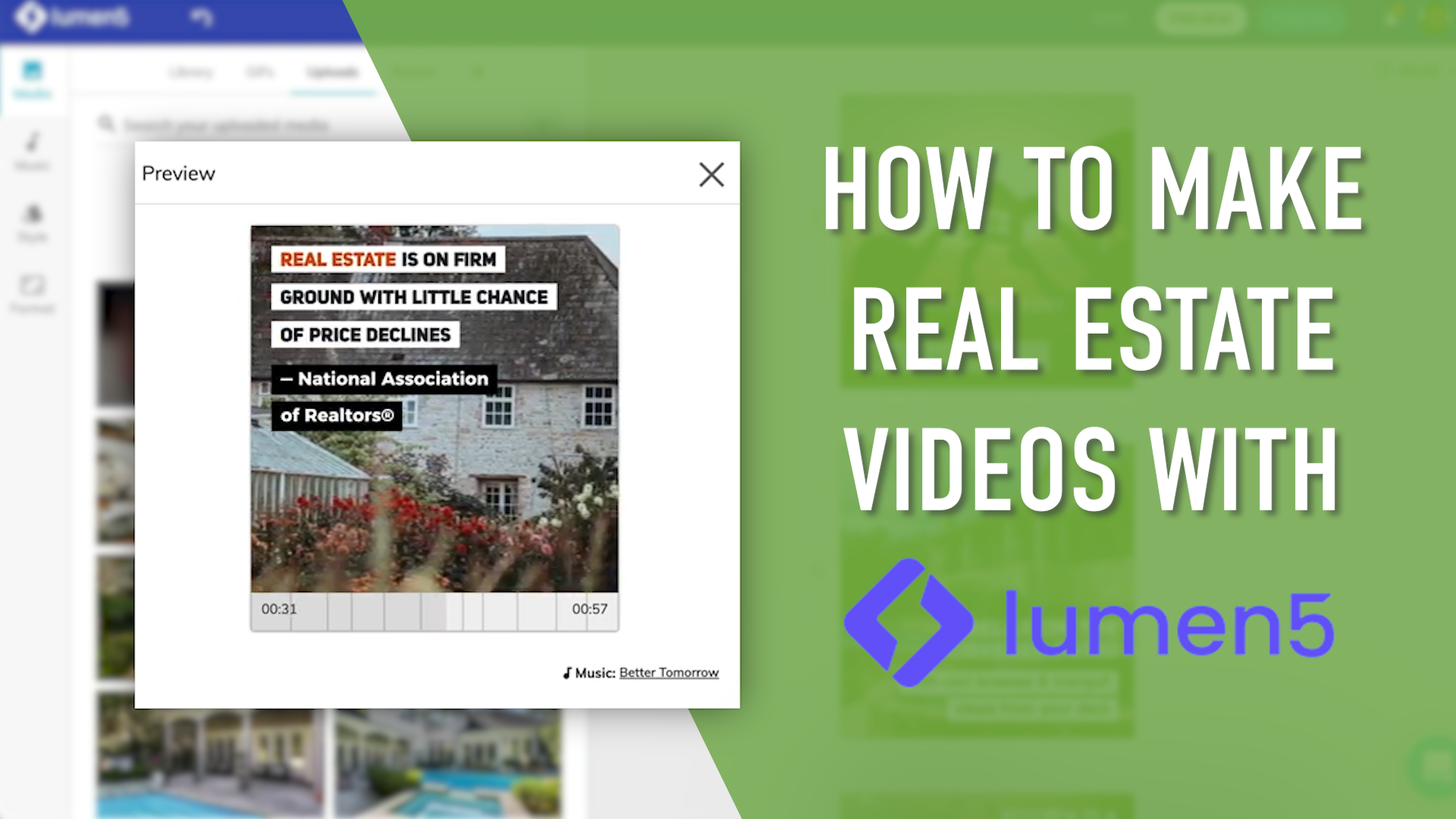 Creating video content to use for your real estate practice can be a daunting task! Fortunately, there are many tools available that you can use to make the job much easier.
In this video, Chris Scott takes you through the step-by-step process on how to use one of these tools; Lumen5. Lumen5 allows you to create high-quality video content from your web browser or your phone! These videos can then be used where ever you like, be it Instagram, Facebook, or YouTube!
Check out the video above to see how easy it is to get started!