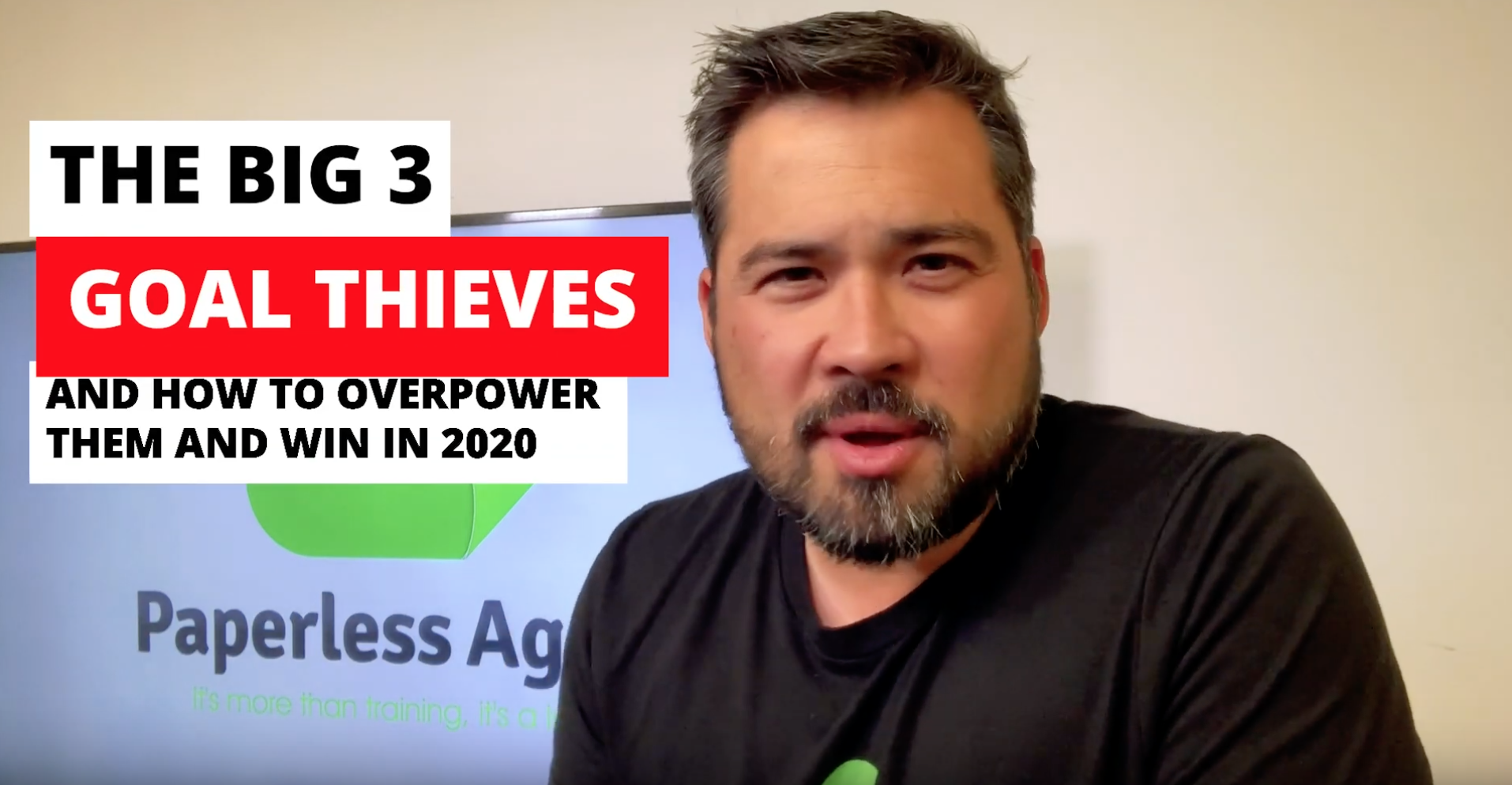 With a new year approaching, most of us have one thing on our mind: Setting Goals for 2020 and actually
achieving
those goals this year.
You know a good plan of attack will greatly improve your chances of making progress towards your 2020 goals.
And working on your goals will also help you develop yourself as a real estate professional.
But did you know researchers have found 3 primary reasons why we often fail to achieve our goals…
The lack of the pre-requisite abilities.

There are conflicting goals.

Lack of persistent commitment.
The first culprit in failing to achieve our goals is the lack of pre-requisite abilities to attain them. This means the skills, practical know-how, and ability to complete the goal.
For example, if you sold 10 homes last year, there's a good chance you don't yet have the skills, know-how, or operational support to sell 100 homes in the next year. Taking this into account helps design action to better prepare us to achieve our goals and lets us know what we will need to do to accomplish them.
You can address this by listing out each goal you have and drafting a quick plan on how you're going to achieve your goal!
The second culprit we have is conflicting goals.
There are only 24 hours in a day, and in those 24 hours we spend time doing what we consider to be a priority.
For example, it you have a goal of taking more time off to travel AND to dramatically increase home sales, then there's a chance these goals will compete against each other for time.
Taking our time into account, and how we allot our time will help determine if we can devote the effort needed to reach and accomplish our goals.
One way to combat conflicting goals is to list out any responsibilities, obligations, and commitments that could interfere with your goals.
The third culprit is a lack of persistent commitment to the goal. While we may start off with a strong sense of resolve, over time, without support and accountability, our commitment decreases and we often resign ourselves from actively pursuing the goal we set over time.
It's much easier to stop pursuing a goal or objective if you're the only person who knows about it!
You can increase your commitment to a goal simply by telling people about what you want to achieve.
For even further accountability, make a public declaration to a group of people you know who are working towards similar outcomes.
Take a moment right now to share your public declaration of what you're committed to in 2020 with everyone in the comments section below!