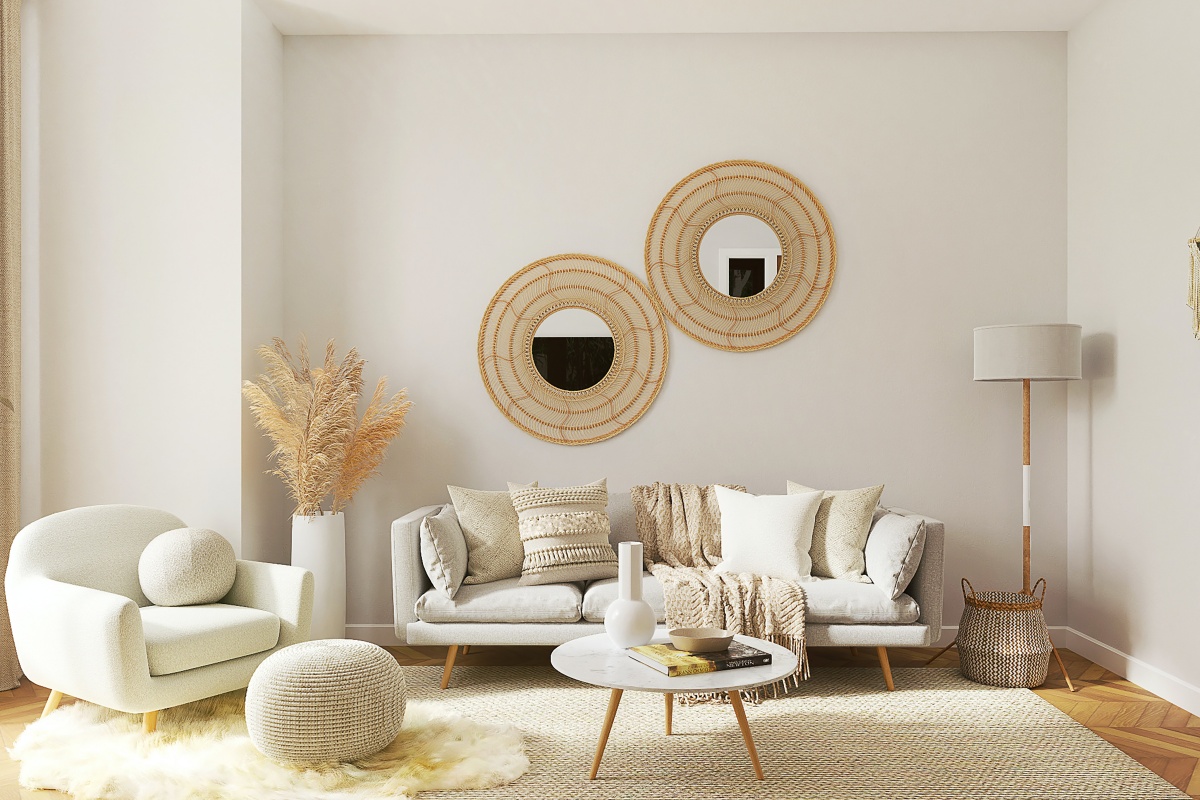 Home decor hashtags should be a part of your regular social media rotation. While they may seem unrelated to your content, talking about topics relevant to real estate and your potential clients, like home decor, can help you build a community of potential leads—even if they're not ready to buy or sell just yet. 
The key, however, is making sure that people find those posts. That's where these 20 home décor hashtags come in. Use them to give your posts the best chance of being seen so you can build your community of potential leads.
Is Instagram still new for you? Get the Guide: Everything You Need to Know to Get More Listings & Be Seen as a Listing Expert with Instagram

#HomeStagingInspo
1K posts
This is a smart hashtag to use because it will attract buyers and sellers alike while giving you a chance to share value, rather than sell your services. Sellers want inspiration for staging their homes for a quick, successful sale. Meanwhile, buyers want to see which features to pay attention to when looking for a house to call home.  
#CurbAppealIdeas
1K posts
A house's curb appeal is basically its handshake—the first impression buyers get before they walk through the door. This hashtag allows you to give ideas for how sellers can show off the exterior aesthetics of their homes. Pair paint color ideas and landscaping strategies with beautiful exterior home photos.
#StagingDesign
8K posts
Staging is an art form so share your expertise using this hashtag. Not only can you share home decor tips but you'll also get in front of people who may be thinking about selling. 
#KitchenDesignTips
5K posts
A quality kitchen is a major selling point for buyers, and even a minor kitchen remodel can net as much as a 72 percent ROI for sellers. Use this hashtag to share enviable kitchen design fixtures or upgrades that both buyers and sellers will equally swoon over. 
#LuxuryOpenHouse
16K posts
People love following and searching home decor hashtags because of the beautiful photos that fill their feeds when they do. Use this hashtag to share gorgeous photos while establishing yourself as a real estate expert for high-end clients in upscale locations. 
#NewHomeInspo
24K posts
Appeal to new homeowners by creating content that pairs with this hashtag. Use your caption to share how new homeowners can use design to turn their house into a home and make it feel like the space they'd imagined when they first saw it.
#BathroomDecorIdeas
12K posts
A spa-worthy bathroom can yield serious resale value, with an ROI of 55 to 60 percent, on average. Use this hashtag to teach sellers about creating a desirable bathroom that wows potential buyers.
#RealEstateDesign
25K posts
This is one of the more general home decor hashtags, but it still allows you to reach potential clients. If they're thinking about real estate design, chances are they're thinking about buying or selling sooner than later.
#PropertyDesign
32K posts
Use this hashtag to showcase both interior and exterior design ideas. Take your followers on a virtual tour of your listings with a carousel post or video tour and use this hashtag to attract both buyers and home design lovers alike.
#LuxuryHomeStaging
42K posts
A well-staged home should look comfortable so a buyer can see themselves living in it. Depending on your audience, a great post also features elements that are stylish and luxurious. Share photos that give buyers major home envy and pair them with tips to help sellers stage their own homes.
#HomeOfficeInspo
55K posts
Thanks to the remote work trend, 63 percent of buyers now want a home office. Houses with this feature sell nine days faster at a 3.4 percent higher price than homes without one. Use this hashtag to attract all of those home office enthusiasts, especially if a home you're selling has this feature.
#HomeRenovationIdeas
97K posts
As a recent survey found, two out of three U.S. homeowners undertook a renovation project during the pandemic, and 87 percent continue to renovate in 2022. Sellers and buyers alike are thinking about home renovations, so appeal to both audiences with home decor hashtags like this one.
#ColorfulLiving
102K posts
Appeal to the colorful home buyers in your community with photos that feature bright and funky homes. Use this as an opportunity to bring a pop of color to your feed and share fun content. 
#HomeDecorInspiration
230K posts
Your goal with these posts is simply to inspire. You can even use this content to share more about your home decor tastes or showcase your favorite home decor details in the houses you sell. No need to overthink this one—just share beautiful photos of beautiful homes!
#BedroomStyle
340K posts
This is one of the home decor hashtags that will speak to nearly every who sees it: who doesn't want a bedroom that feels cozier and more welcoming? Feature beautiful bedrooms with spaces that make you want to curl up and take a nap or read a good book.
Keep Reading: The Instagram Hashtag Cheat Sheet for Real Estate Agents
Expand Your Instagram Reach with Home Décor Hashtags
When used in conjunction with other real estate and location-specific hashtags, these 20 home décor hashtags will increase your content's search visibility and attract your target audience. Strategic, intentional use of hashtags will help your posts generate the reach you need to welcome more people into your Instagram community so you can turn them into leads later.