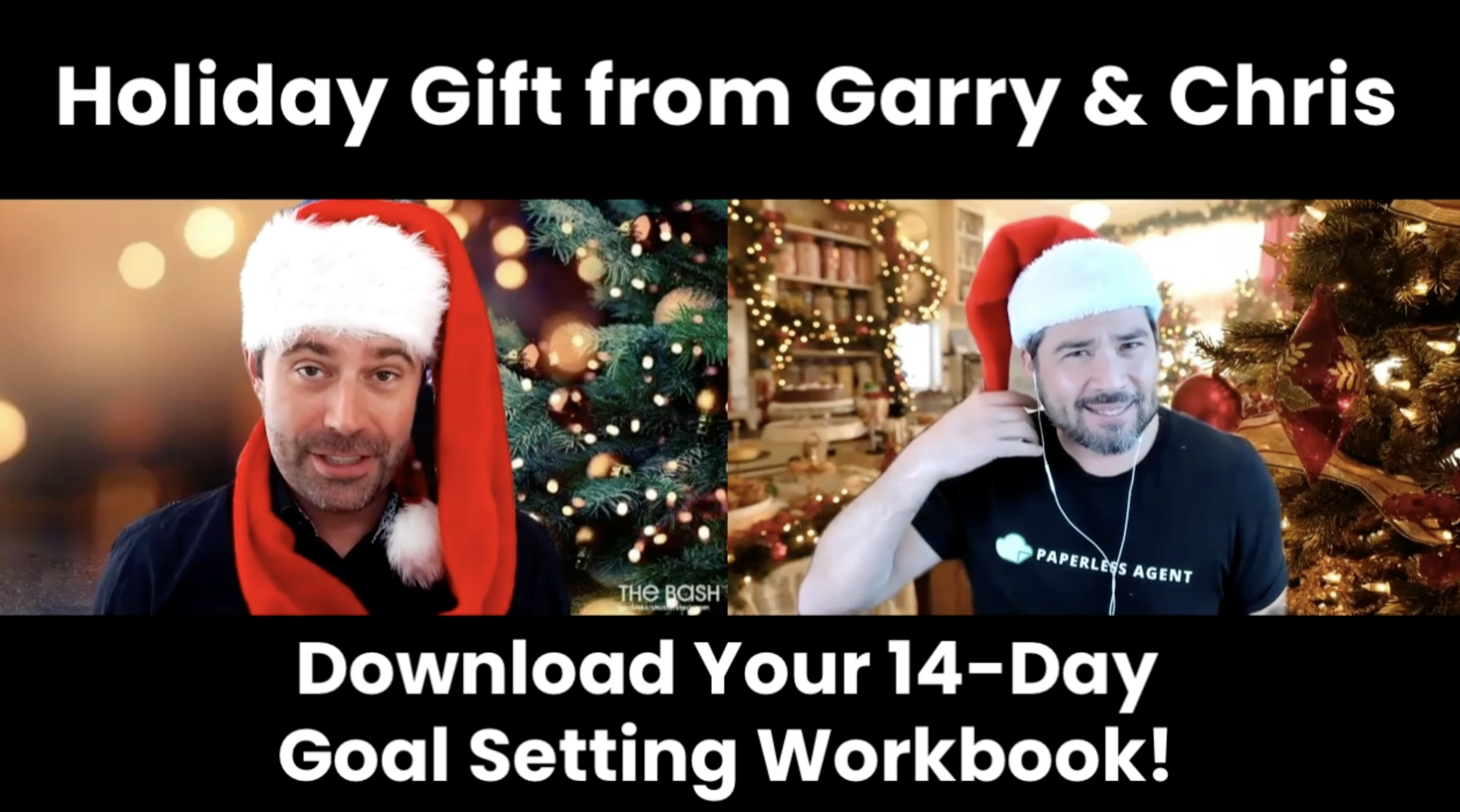 It's the most wonderful time of the year, and what a year it was!
Many folks use the holidays to reflect on the previous year, but we want you to PREPARE for next year. As a 'thank you' for the great following this year, we wanted to give you with a special holiday gift—The 14-Day Goal Setting Workbook.
This workbook will help you set and achieve your goals for the next year, and it is a free gift to you from all of us at the Paperless Agent.
Have a wonderful holiday season and a happy new year. Thank you so much for being part of the Paperless Agent. See you in 2023!
To grab your workbook, click the button below: