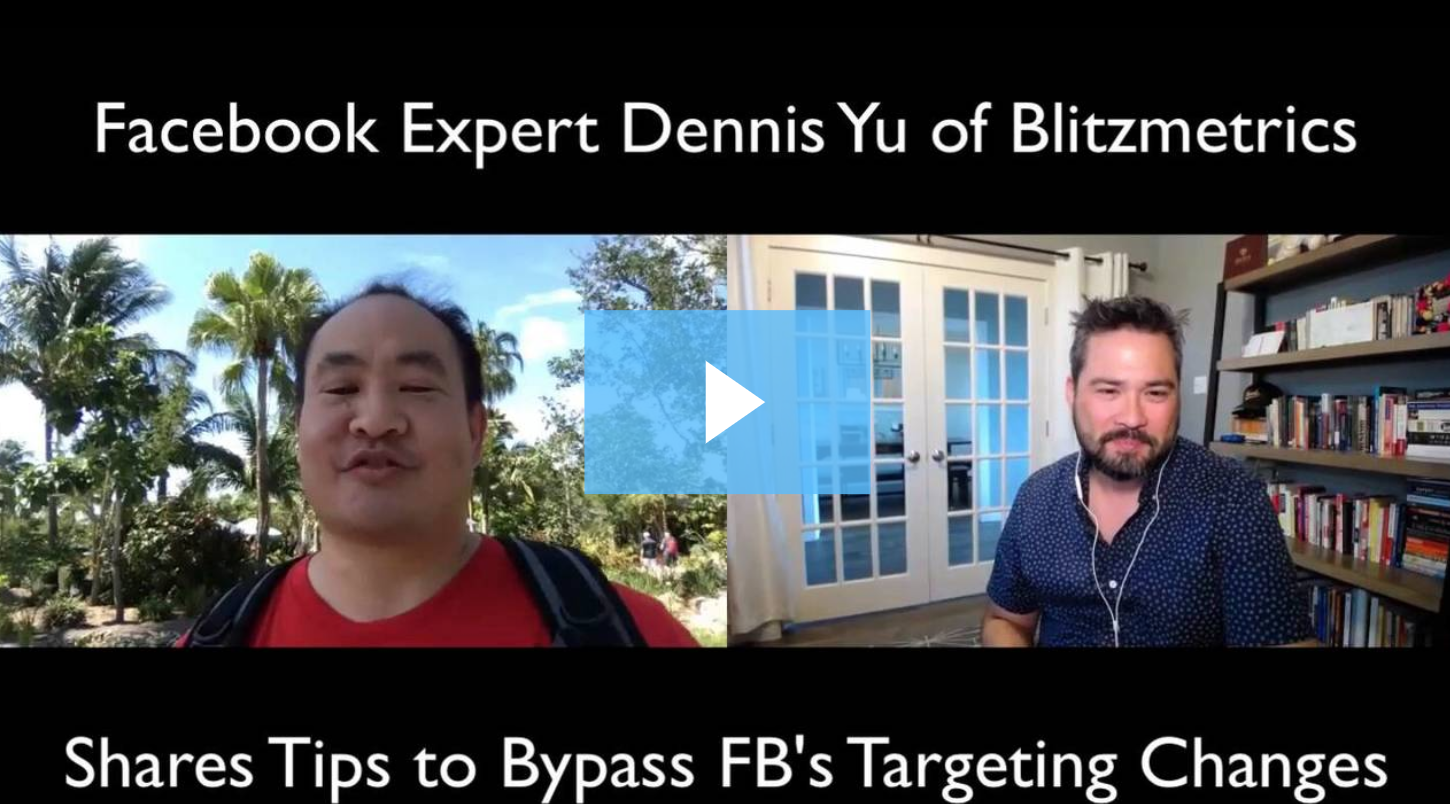 Facebook can be frustrating if you're trying to use it to grow your real estate practice and career.
Whether it's sharing content, running ads, or getting leads, the Facebook formula isn't always so simple.
Which is why we reached out to a very special guest instructor, Dennis Yu, from Blitzmetrics.
Dennis has been featured in The Wall Street Journal, New York Times, LA Times, National Public Radio, TechCrunch, Fox News, CBS Evening News and is the co-author of Facebook Nation – a textbook taught in over 700 colleges and universities!
Dennis shared with us his "Facebook for a $1 a Day" strategy.
Dennis's Facebook tips and strategies will likely become some of the most powerful advertising methods in your repertoire.
Public Figure Pages
80% of FB traffic happens on the mobile device, which is why vertical video is the most effective format for running ads on Facebook.
If you promote vertical video posts from a Facebook Business page that is a Public Figure Page, your videos and ads will appear like they are coming from a real person and not look like ads.
Your Public Figure page must have just your name. This means you may end up with three different FB profiles or pages: your Personal Profile, Your Business Page, and your Public Figure Page.
In we real estate, our marketing is "personal selling" in nature. We market ourselves because people need to know us to like us. They have to like us to trust us. And they have to trust us to hire us. Most service professionals like lawyers, CPAs, and real estate agents and brokers benefit from this type of marketing.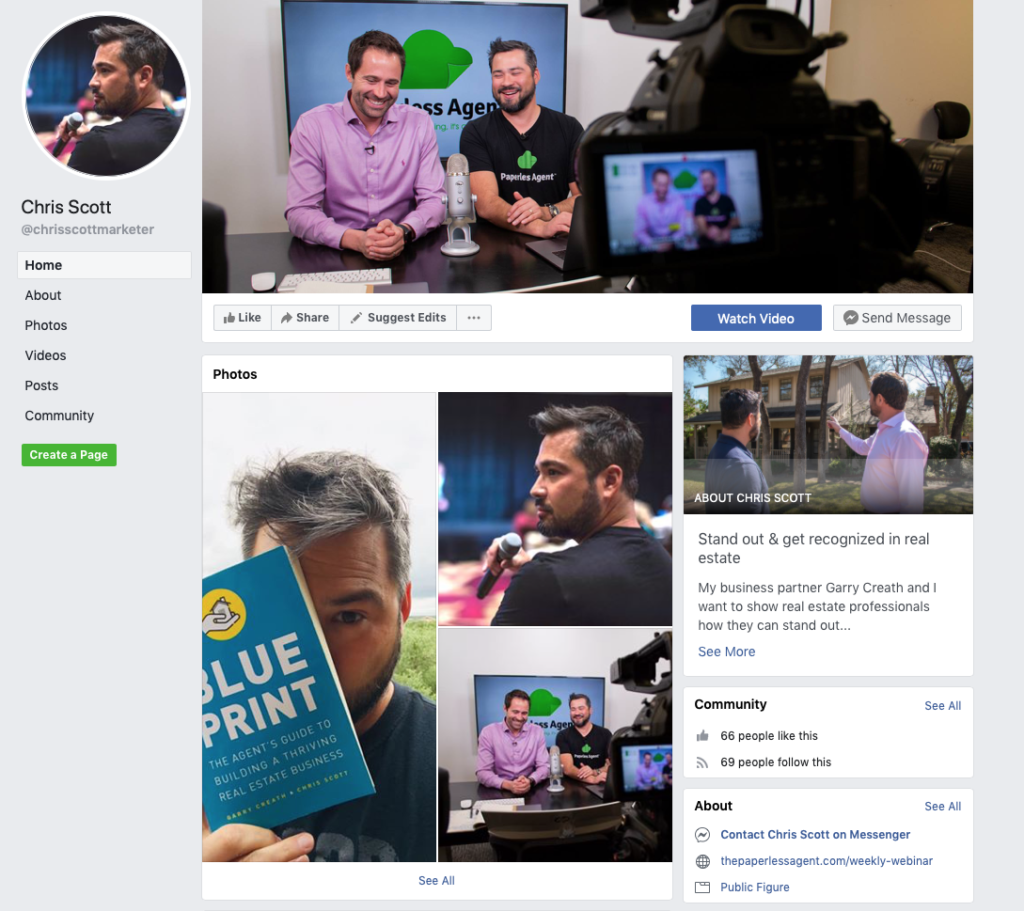 The 1-Minute Video
You can share 1-minute videos telling stories from your Public Figure page on Facebook to get people to know, like and trust us.
The goal is to create a series of videos that are "evergreen" meaning they are always working to get people to know like and trust us.
The key is to boost those posts for a $1 a day until the winners separate themselves from the losers. One in ten videos are going to outperform the others on average. Once you have a series of videos that are all producing views, you will have people getting to know, like, and trust you 24/7 with the power of FB's ads and algorithm.
The goal of your 1-minute videos you be boosting on FB is to tell a story. The format for your story is:
"When I was…" –

"I believe…"

"I started…"
Here's a sample 1-minute video:
Once you've posted the video, boost it to the neighborhood or areas that make sense. Don't worry about targeting right now, let the algorithm do its work. Eventually, you'll get more sophisticated with your targeting but it's not necessary to start.
After Boosting Your Video
After you've boosted the post do these 4 things:
90% of the time you're going to stop the ad. If after 7 days of a $1 a day you don't see results (meaning the cost per engagement or watch time isn't good), then stop it.
5% of the time you'll continue the ad for a $1 a day for 30 days. This would be a video that gets above 20 seconds of watch time per user. Then stop it after the 30 days.
3% of the time you'll expand the audience to more people you want to see your video. Maybe expand to additional neighborhoods or parts of town that you would like to work in.
2% of the time it's a "unicorn" and you can just let this one continue to run for a $1 a day indefinitely because it will continue to produce good results for you.
3 Types of 1-Minute Videos
You'll want to create videos in 3 different categories:
Why Videos – these videos about your interests and passions. You might talk about what you love or about why you got into real estate.
How Videos – the goal of these videos is to share your expertise. Talk about what's happening the market, or answer common questions you hear from clients.
What Videos – these videos talk about what you can offer. Is it to get a list of homes for sale, getting advice on how to sell a home, etc.
3×3 Formula 
Eventually, your goal is to have "unicorn" 1-minute videos in each category so you'll have a 3 videos in each category that are "evergreen" meaning you can post a lot less often because they will continue to work for you. These are your "greatest hits" videos.