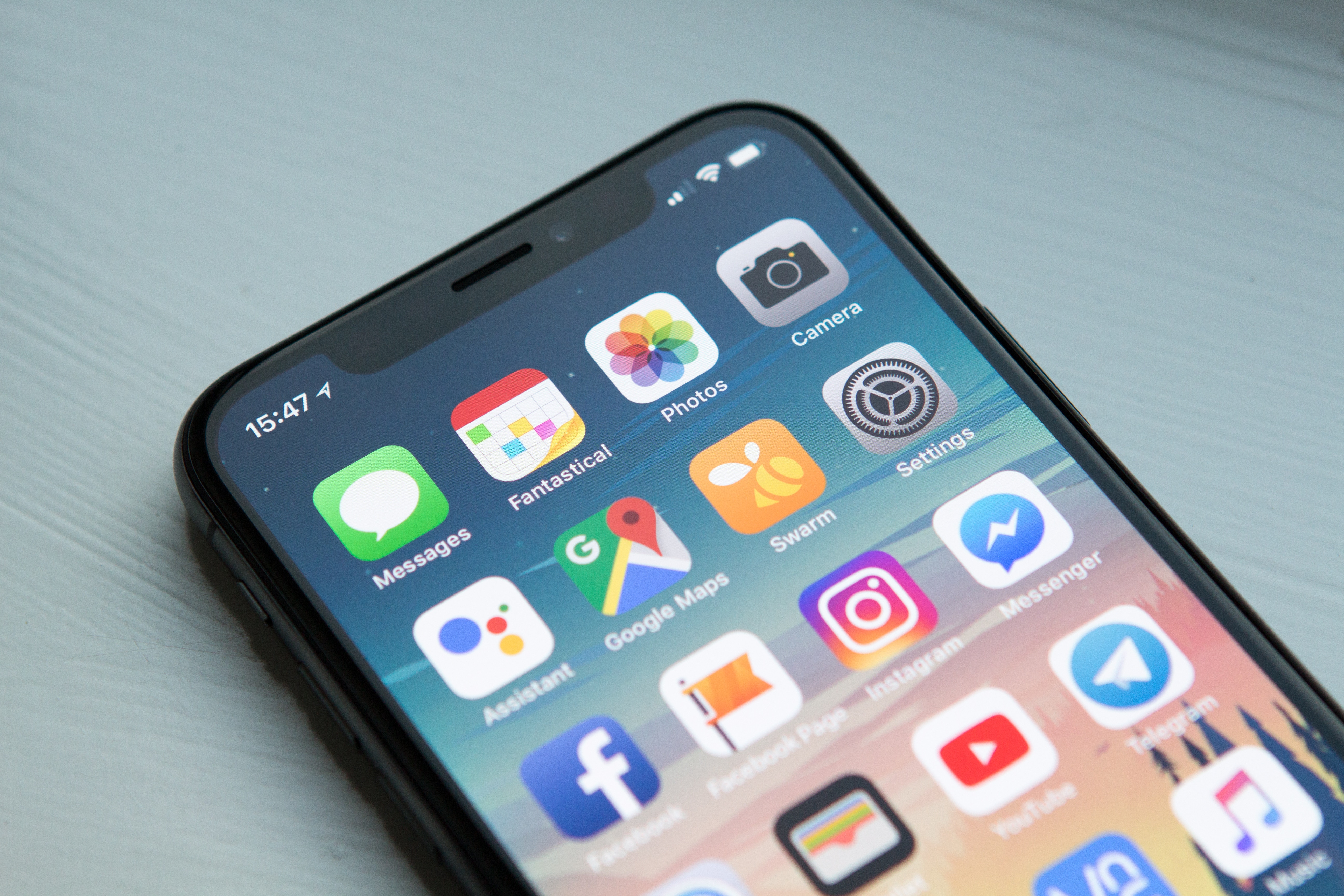 Working with home buyers can often be time-consuming and frustrating. You may have even seen estimates that home buyers should expect the homebuying process to take a minimum of four months. Experienced real estate agents know there are a lot of steps along the way that can either shorten or (more likely) lengthen this process. However, with the right systems – and six key digital applications – you can speed things up … and free up your time to serve additional clients!
SERVE MORE BUYER CLIENTS, MAKE MORE MONEY
The old saying "time is money" applies to real estate agents more than most professions. Each client takes some of your time, and if you can use that time more efficiently, you can close more transactions and earn more commissions.
But looking at business fundamentals, there are ultimately three ways to make more money when working with buyer clients:
You can work more

— But as you know, we're all constrained by the fact that there are only 24 hours in each day.

You can increase your average sales price

— This includes targeting and representing homebuyers who can afford higher-priced homes.

You can reduce your sales cycle

— This means decreasing the time it takes to turn buyer leads into buyer clients, as well as all the steps from identifying the right home through completion of the closing process.
In this post, we're focusing on item #3, uncovering the hidden time savings that easy-to-use mobile apps can bring to each buyer client experience. You'll learn about:
Which apps can save you the most time when serving your buyer clients

How to integrate these apps across the buyer client experience

How to use apps to provide information and education that removes buyer objections
Agents who adopt these practices save approximately four hours per buyer transaction. So, let's say you'd like to close 20 buyer transactions this year. By leveraging the right technology and proven processes, you could save around 80 hours of your valuable time. This is time you could use to focus on generating more leads, serving more clients … and ultimately making more money.
How to Save Time with Buyer Clients
We have identified four steps in the home buyer process where you can save the most time:
Step 1: Qualification –
There's actually a dual qualification process for buyer clients. First, you need to qualify your client to see if they are ready and able to buy a home. Second, you qualify yourself to make sure you are the right real estate agent for them. For instance, are they looking for homes in an area you don't serve or know very well? Are they looking to purchase a home valued way above or way below the home price you typically serve? If so, the buying process may take you more time than you're willing to devote.
Step 2: Touring –
To save time, it is crucial to set the right expectations with your client before putting them in your car and heading out to view a property. Nothing wastes more time than when an agent and their client are not aligned on the properties they'd like to see.
Step 3: Selling –
Technology can save you considerable time on the process of writing and submitting offers. It can also ensure buyers are properly educated and informed, preventing the dreaded "buyer's remorse."
Step 4: Closing –
Communicating with the listing agent in a clear and authoritative way can actually save everyone time.
Now that we're clear on the areas where Realtors can save time working with buyer clients, let's look at the technologies that can make this a reality for you.
6 APPS TO SAVE YOU MORE TIME WITH BUYER CLIENTS
There are six apps that we recommend Realtors use with their buyer clients. We've evaluated countless apps in the field with clients, and these are the most effective and critical to providing great service for your buyer clients.
Though we personally use Apple products, these recommended apps are not Apple-specific. And while you can recreate these processes on whatever device you want, we have found there is more of a wow-factor on a tablet or mobile device.
In addition, these are also cloud-based apps, meaning they store data in the cloud (some also store it on your local device). This allows you to access information from any device at any time in any location.
Apple Maps
There are many navigation apps on the market, but we recommend Apple Maps because of how well it integrates with Evernote (which we'll discuss next). This is the native Maps app on the iPad and iPhone.
Apple Maps provides directions, guidance and context for all your property visits. In addition, it can incorporate traffic data and help you map out timing or best routes for visiting multiple properties. In fact, today it's often much easier to use a mobile device to navigate vs. a navigation system in your car.
PRO TIP: Do not download the zipForm mobile app, because it doesn't integrate well with DocuSign. Instead, on your iPad or mobile device, open your internet browser and go to m.zipformonline.com. Once there, your browser should have an icon that looks like a box with an arrow on it (pictured). Click on that and select "Add to Home Screen." This creates an app-style icon on your mobile device that's as easily accessible as your regular apps, but without having to use the zipForm Plus app.
Evernote
We're huge advocates for Evernote. It's an app developed for note taking, organization and archiving … perfect for the home buyer process.
Specifically for the Qualification step of the process, we recommend having an Initial Buyer Consultation template created and saved in Evernote. (Paperless Agent Coaching Club Members can access and download the templates we use.)
By documenting everything about the client, you're qualifying them to ensure you're a good fit for them, and that they're a good fit for you. Ideally, this consultation should take about 30 minutes, and a template will help you keep the meeting on track.
Adding to the organized folder you're creating for this client, you'll next prepare a Property Tour Agenda. Recording all the addresses on the tour in one place will make navigation easy and efficient. As we mentioned, Apple Maps integrates seamlessly with Evernote. Just tap on the address you've entered and it automatically opens up in Maps. Then you can find directions and route options, no matter where you are with your buyer client.
Another benefit to this is that with all your information in one location, you will be able to take extensive notes (and even store photos) at each property.
Realtor.com
Unless you're in a marketplace where your MLS (multiple-listing service) has a powerful mobile app, we recommend using Realtor.com to look up properties. And we recommend using the mobile app on your mobile device, not the website. In fact, backed by the National Association of Realtors, Realtor.com often has more homes on the market on their app than its competitors.
Using Realtor.com helps create an experience of professionalism. The app allows agents to review properties as you're driving around on property tours, saving time by not having to call back to the office, or even go to the office to look up the property. You can open up live maps of existing listings, draw circles around certain locations and view the listings within that circle on the map.
So, on the fly, you can get property information, identify the listing agent, contact them and schedule a meeting … all without disrupting the flow of your property tour.
Mortgage Calculator for iPad
A mortgage calculator is one of the most powerful tools you can have in the field with a buyer client. For its display and ease-of-use, we like Mortgage Calculator for iPad by Zyablikon.
With this simple app, you can show your clients their monthly PITI (principal, interest, taxes and insurance) without having to call a mortgage broker. The app allows you to enter information on the home price, down payment, interest rate, term length, taxes, insurance and private mortgage insurance (PMI), and then instantly show your client their estimated monthly payment.
zipForm® Plus
zipForm Plus is a powerful forms software that enables you to add and manage custom documents. To save time, we recommend filling out a buyer contract – including whatever forms you typically submit – with the exception of the address, seller name and price. This creates a template to use while you're in the field, so you can avoid a trip back to your office..
PRO TIP: Do not download the zipForm mobile app, because it doesn't integrate well with DocuSign. Instead, on your iPad or mobile device, open your internet browser and go to m.zipformonline.com. Once there, your browser should have an icon that looks like a box with an arrow on it (pictured). Click on that and select "Add to Home Screen." This creates an app-style icon on your mobile device that's as easily accessible as your regular apps, but without having to use the zipForm Plus app.
DocuSign
DocuSign is an electronic signature technology that goes hand-in-hand with zipForm Plus during the home buying process.
Continuing from the example above, you can take the template buyer contract you created in zipForm Plus and open it in the DocuSign app. This enables your client to initial forms electronically – on the spot – so you can send them to the listing agent from the field. Now there's no need to wait on printing and scanning forms, going back to your office, or giving your buyer clients the chance to say "We're going to go home and think about it…"
CONNECTING TECHNOLOGY WITH PROCESS
While we have found these apps to be the best, you may be limited by the mobile devices you own or the apps your brokerage prefers. Fortunately, we have seen that agents can still benefit from these time-saving measures by implementing comparable technologies in their practice. The key is to focus on the goal of decreasing the time it takes for you to provide excellent service to your buyer clients. Following that objective will help you identify efficiencies and free up more time to build your real estate business.