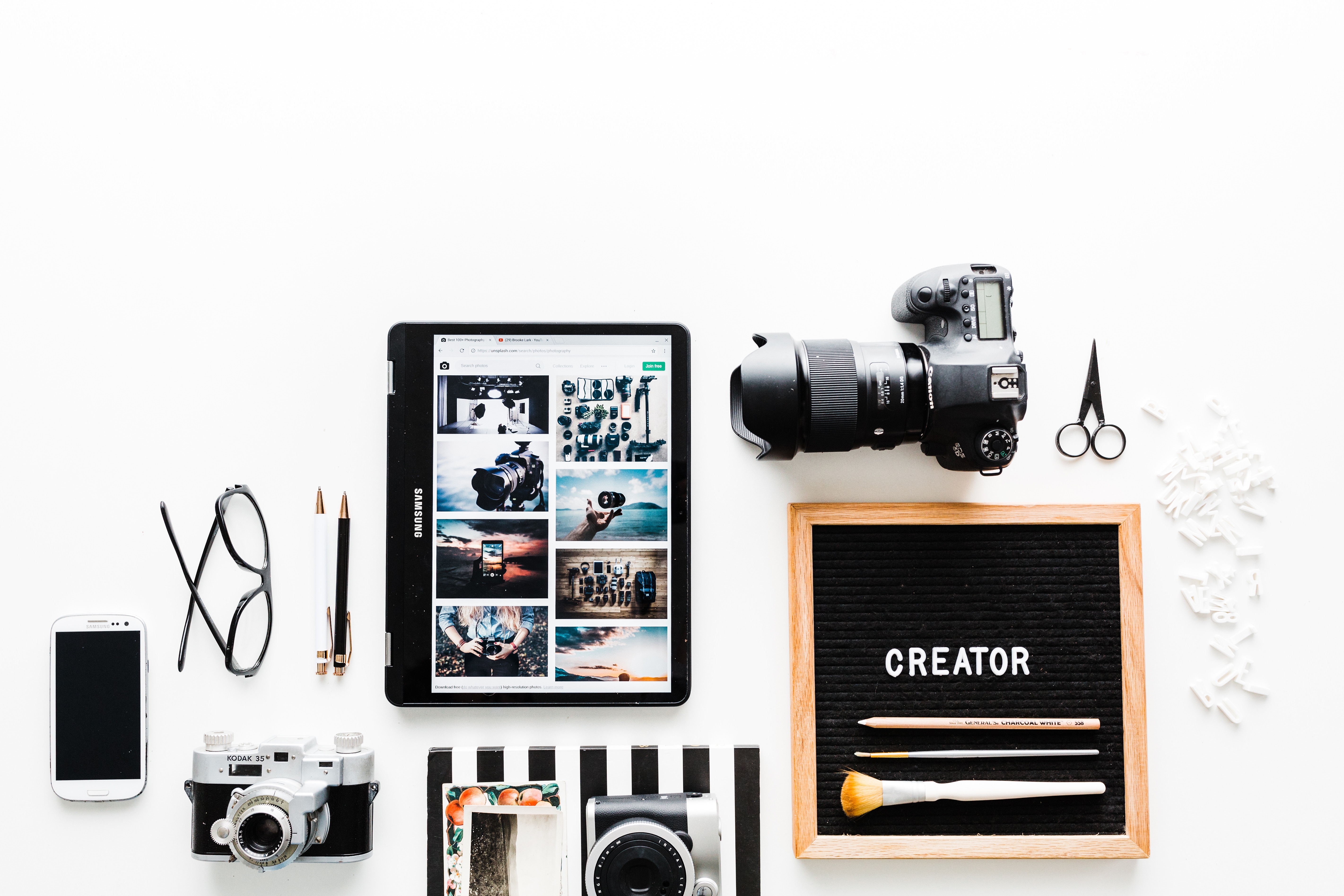 We're all pretty familiar with the saying, out with the old and in with the new!
While Omnipresent Marketing may not be a new concept in general, it is to most real estate agents. The old age of marketing was always on a few platforms, at best. However, with the 'new' digital age, that's just not enough anymore. To truly excel at your business you need to be practicing the concept of omnipresent marketing.
What is omnipresent marketing?
Omnipresent literally means present in all places, and as such omnipresent marketing is a concept that essentially means marketing yourself everywhere. What we mean by marketing yourself everywhere is that you need to have an extensive online presence across most, if not all, social media platforms – as well as a website with specific features designed to entice visitors to leave their information so you can turn that into a lead.
Social Media
According to the National Association of Realtors (NAR), 74% of female realtors and 66% of males realtors are on social media.
There are a TON of platforms out there that you can sign up for and be a part of, and then there are some that you need to be a part of:
Facebook
Instagram
LinkedIn
Personal Website (in addition to your Brokerage's website if you have one)
Blog
While Twitter wasn't on the above list, it is in the "honorable mentions" category.
If you're someone that can actively stay on Twitter (actively as in 5 or more posts a day) then you should absolutely check it out! However, if you have trouble keeping up with weekly posts on your Facebook or you have trouble procuring content to post on your social media pages as is, we'd recommend sticking with the basics for now.
Facebook, Instagram, and LinkedIn
Facebook has been among the 'powerhouses' of social media since it's inception in 2004. While Facebook's algorithm is everchanging is it still an incredibly important tool for omnipresent marketing. Facebook allows you to advertise yourself to the masses simply and easily while still being a great lead generation tool.
Instagram is a truly under-tapped market when it comes to realtors. Only 14% of realtors as reported by NAR are on Instagram. According to a 2016 Forrester report, Instagram has a 2.2 percent per-follower interaction rate. Meaning you could be interacting with more potential clients and leads on Instagram than any other site!
LinkedIn essentially serves as your online resume … and it may be your first opportunity to make a good impression on potential clients. That's why it's crucial to make sure you're presenting yourself in the best light possible. If you have not yet set up your LinkedIn Page, or you have and it's not quite where it needs to be yet – check out this blog on the 10 Steps to an All-Star LinkedIn Profile. 
Personal Websites & Blogs
93% of Real Estate firms have a website, but having a personal Realtor website is just as important.
Below are a list of some of the top features real estate agents and brokers need to have:
Lead captures and lead convertibles.
Mobile responsiveness + branded mobile app.
A better-than-Zillow, accurate, and collaborative home search experience (also called an IDX).
Configurable SEO for organic, cost-effective growth.
Indexed listings to enhance organic search.
Speed.
Simple-to-maintain Conent Mangement System.
Blog.
Dynamic neighborhood search.
Social-sharing enabled with customizable "OG" images that stand out.
For more information on the features, your website needs to have, check out one of our more recent blogs – from our good friends at RealSavvy, Top 10 Website Features Real Estate Agents and Brokers Need to Have. 
Building Trust with Omnipresent Marketing
Omnipresent Marketing is important not only because you need to be seen everywhere, but because the more you are seen the more you are trusted.
Being in real estate means we're selling and marketing our business as a professional service. When we market our professional service it's very different than marketing a product or a widget. There is a completely different level of trust required to be able to sell our service, bc they aren't just trusting a product they are trusting a human being.
So few businesses these days are doing any form of omnipresent marketing. A lot of small businesses or self-employed businesses are afraid of being too pushy or overbearing. Omnipresent Marketing, when done right, works perfectly without anyone getting upset about it. Because your clients and your database want to see what you're putting out there!
According to NAR, the #1 thing people look for when choosing an agent is trust. When potential clients and leads can see you online and see you interact with another present, past, or potential client – it builds trust with them.
We build this trust with omnipresent marketing!
If you'd like to expand your reach of business by learning more about omnipresent marketing, send us an email to support@thepaperlessagent.com and we'd be happy to send over more information!