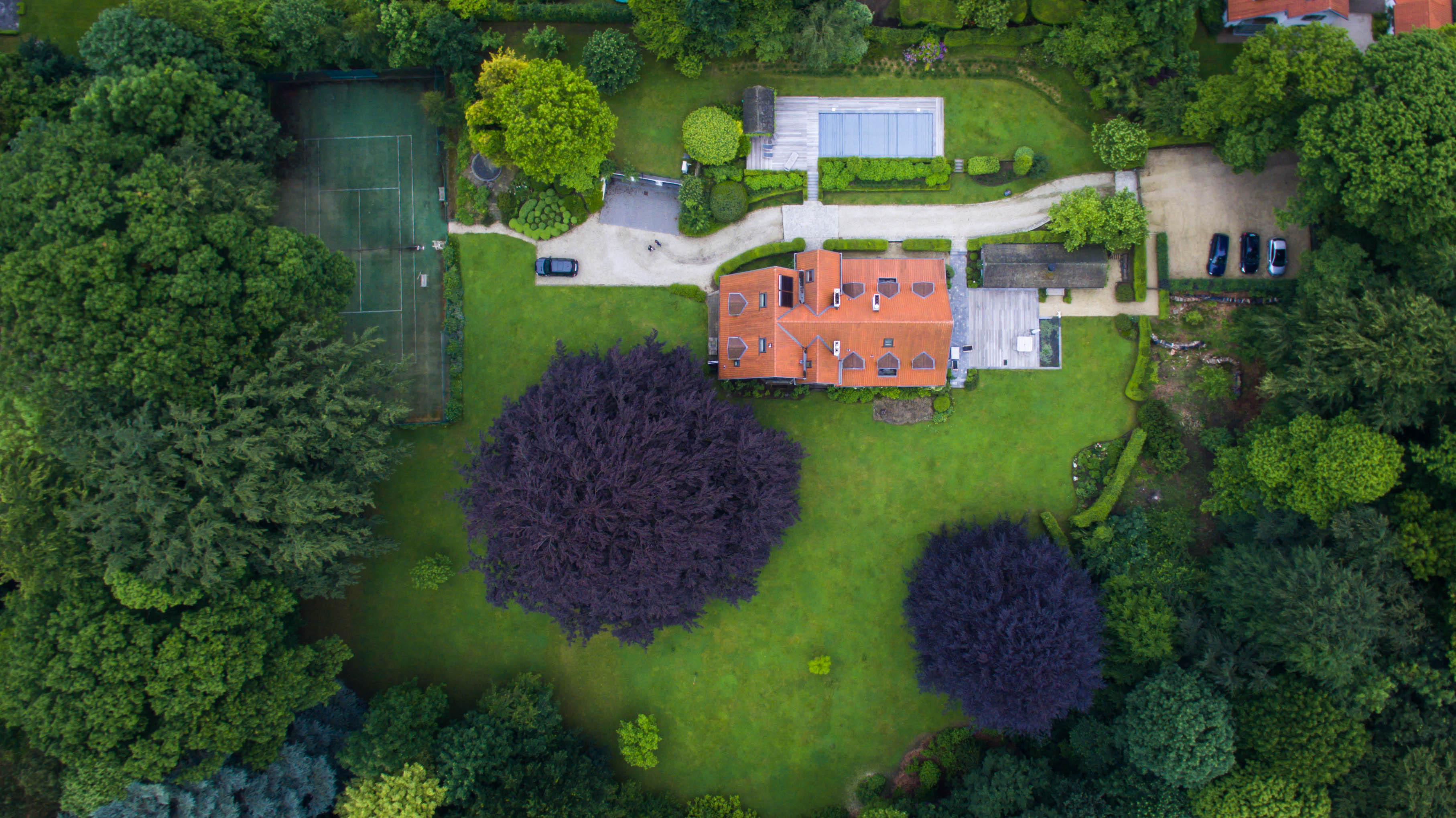 To become a successful brokerage and Local Market Master, your brand needs to be consistently shared with your ideal audience, in a variety of different places and ways.
Three of the most powerful digital promotional and marketing tools which Garry Wise, co-founder of GoodLife Luxury and The Paperless Agent, and his team use to promote their brand message are:
Facebook
Google My Business
Yelp
This list is by no means exhaustive, but each tool listed above has a set of advantages and unique features, has a wide market reach, and is being developed to help businesses reach customers.
By creating a local brand message you are able to:
Give your customers a clear message of what you offer them;
Show your customers how you are different and superior to others in the marketplace;
Use to evaluate your marketing for brand consistency.
With your local brand message in hand, let's explore the three most powerful tools for communicating your business' brand.
Facebook
We all know Facebook as a social media site, but it is also a platform to build and communicate your brand.
Take some time to look at competitors' pages as well to see what others in your market are achieving. You can also look at the GoodLife Luxury page for an example as well!
Facebook's Brand Marketing Tools:
Profile Logo (see red arrow below)
The profile image should consist of a good, clear logo that is easily identifiable, and any text included needs to be easy to read (the admin of the page can change the graphic by tapping the camera icon in the bottom right of the profile picture).
A small business, where the brand is really an extension of the agent's personality and the reputation they are building may prefer to use a professional head and shoulders photograph as an alternative to using a logo in the image area.
Cover Image (see red arrow below)
The cover image used on the GoodLife Luxury page is actually a mural that is painted on the side of our offices! If you want to use a photo, you might want to select a pic of a home that is in your local area market and that epitomizes your brand.
Word of caution though: be sure to use a good quality photo for your cover image; blurry, poor-quality photography because that cover image will be the first thing that visitors are going to see when they land on your page, and first impressions count!
Business Type and Location (see red arrow below)
Adding the business industry, types of products and services offered, and location is important because this info helps Facebook (and search engines) understand your biz; which helps your customers to find you online and makes our advertising more effective!
Call-To-Action Button (see red arrow below)
You can edit the Call-To-Action button (easy to change by clicking on the pencil icon) to whatever works best for your business (such as a Call Now or Sign Up button).
About Page Info (see red arrow below)
Edit the About Page info by clicking the More button and scrolling down to Edit Page Info, where this screen pops up:
Customize the following tabs which as much info as you can: General, Contact, Location, Hours, and More.
If you are going to take the time to set up a Facebook business page, and you are going to take the time to post content, take time input all of these details; it helps Facebook to work more effectively so that it can accurately represent you (and not mistakenly label your biz as a 'fake page').
Generating and Sharing Content
Having a Facebook business page allows you to take advantage of its relatively inexpensive advertising platform needed to fully implement our Open House Strategy and to market listings.
What sharing content also does is help a potential customer, who is researching your brokerage before they work with you, come to a decision. According to a study conducted by Google, most people are look up an agent online before deciding if they want to hire that person.
It's important that you post regularly so your page reflects that you are in business (this doesn't mean you need to post every single day but do develop a consistent routine) and that your posts are in line with your services and brand messages.
Sharing your business blog content serves a dual role of driving traffic back to your site while also showcasing your expertise and knowledge.
To build up a reputation of being a Local Market Master you want to step out of the usual content. Go beyond the usual posts and links; take your market research and market trends, and use the professional photos and repurpose the info and knowledge and share it consistently.
If the messages are consistent with your brand they become reinforcement of your brand.
Google My Business
Google My Business is a set of tools that enables local businesses to promote their brands and have a Google presence.
One of the greatest features of Google My Business is the opportunity for your satisfied customers to add reviews. Here's a sample of what a Google search of GoodLife Luxury looks like just because we signed up for the Google My Business account (the panel on the right hand side of the screen shot below):
That is what a potential client will see when they Google your brokerage once your Google My Business account  is set up (and populated with reviews).
The reviews alone leave an important impression of our brand: it is the evidence and proof that we are delivering on the promises that we make during our Marketing Proposal.
The GoodLife Luxury team encourages clients before, during, and after the process together to leave a 5-Star Review of our services. When our team member first meets with a seller to present the Marketing Proposal at the Listing Appointment, the seller is made aware of our 5-Star Review system; we work towards earning a top notch rating from the get go. In the middle of the process the seller will be asked if there is anything that may jeopardize the team earning a 5-Star Rating (which gives the agent the opportunity to address and rectify any issues). Once the house has sold, the seller will be sent a link straight to site where they leave the review.
This is what a Google My Business listing looks like on a mobile device (as seen below):
And when using a map-related search (reviews on the left hand panel):
So when customers do research on your company they will want to look at the review to see if your business consistently lives up to the promises they make.
8 Steps to Setting up a Google My Business Account
Start by creating your Google Account at https://accounts.google.com/SignUp. 
Create your Google Page using Storefont option.
Wait for Verification Postcard (may take up to 1-2 weeks).
Complete your Google My business account profile with the info provided in the postcard.
Set expectations for current clients to review you.
Create a short link to link to your review page (https://goo.gl/)
Send an email requesting a review from clients.
Thank clients who review you.
Tips for Google My Business
Recommendations: Business page
Choose the nearest possible category and sub category for your business page.
Provide an accurate business description for your business, try and include your main category keyword within your description.
Recommendations: On website
Display your business name, address, and contact details on site. If you are a single business, then place that information in the footer of your website.
List your business on the best online directory for your area. To discover which directories are used in your city by following this link: https://moz.com/learn/local/citations-by-city. Listing on all the sites used in your area helps to identify your brokerage as a real business – and open for business – to Google.
How to Respond to Reviews (Tips from Google)
Responses to reviews help you to build relationships with customers and they're also viewed publicly by prospective clients so it's important to respond to both positive and negative reviews.
Be friendly but not personal. Keep your responses useful, readable, and courteous.
Keep it short and sweet. Viewers are looking for useful and genuine responses but they can easily be overwhelmed by a long response.
Thank your reviewers. Respond to all reviewers when you have new or relevant information to share. You need to thank every reviewer publicly, since each response reaches a lot of customers.
Be a friend not a salesperson. Your reviewers are already customers, so there is no need to offer incentives or advertisements.
Yelp
The third tool for promoting your local brand is Yelp.
One of the reasons why Yelp is such a powerful branding tool is because it functions as a business directory. In other words, a Yelp account can help a business website show up in local results or get higher placements.
This is the Yelp page for GoodLife Luxury:
Consider Yelp a digital version of the yellow pages… with reviews.
Yelp is also used by the iPhone map app:
9 Steps for Setting Up Yelp and Getting Reviews
Claim your Yelp Business Page https://biz.yelp.com/signup_business/new.
Select Categories (RealEstate>RealEstateAgents, etc).
Wait for verification email (check spam folder).
Wait for second email with additional instructions (this may take up to 24 hours).
Receive third and final page verification email.
Set expectations for current clients to review you.
Create a short link to link to your review page (https://goo.gl).
Send email requesting review from clients.
Thank clients who review you.
Do add lots of photos (by clicking on the photo tab as below) to distinguish your page from others who haven't taken the time. Someone searching for your business (and your competitors) need to view your page as different from the rest, your digital footprint is a reflection of your brand.
Unlike social media platforms which need to be constantly updated and filled with content, Google My Business and Yelp are fairly self-sufficient; once the account has been set up they can be left alone (unless responding to reviews) so invest the time to set it up fully.
An additional benefit of your Yelp page is following the activity and business visibility you have received:
Each of the three platforms listed in this article; Facebook, Google My Business, and Yelp, are designed to be business development tools; helping you reach your customers in your area, and helping those customers to find your business as well.