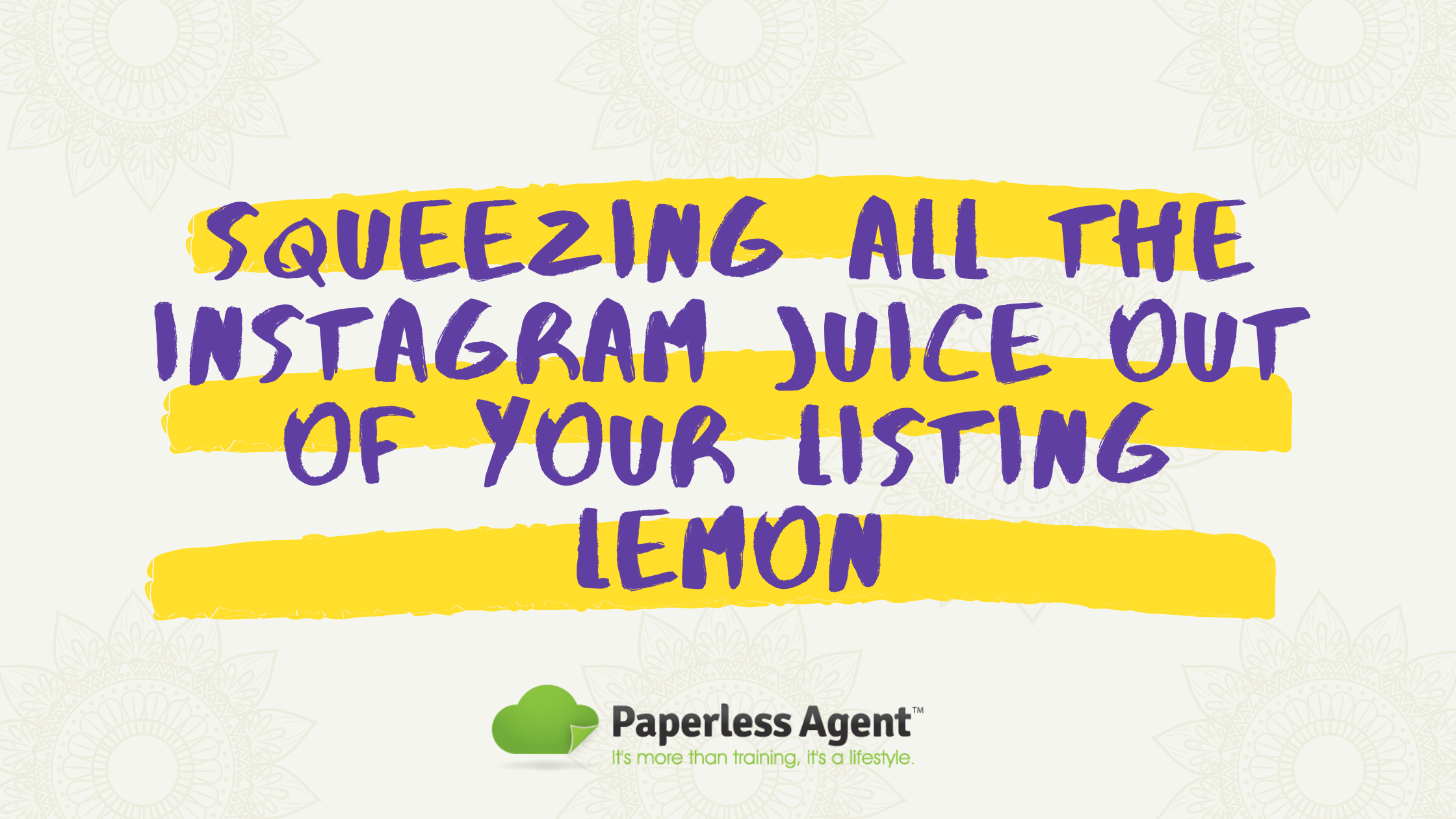 Listings live longer on Instagram than they live on the MLS.
That's because as a listing goes through different phases it allows us to "multipurpose the content," meaning we can get dozens of posts from a single listing.
If you started an Instagram account and are worried "How am I going to generate enough posts to stay relevant and interesting?" Well, we're about to make it easy for you.
Here are just some of the ways you can use the same listing on Instagram without ever getting boring or repetitive..
Announce it as a New Listing for Sale or Hot Listing on MLS
Announce an Open house
Announce a Virtual open house
Spotlight a unique feature of the home (repeat as often as appropriate)
Spotlight the neighborhood or the view
Use photos of different angles
Announce Under Contract
Announce Just Sold or Recently Sold
The possibilities are almost endless.
Check out this group of posts that all came from the same listing…
As you can see, there are posts about the virtual walkthrough, the kitchen, the bathroom, there are posts featuring photos from multiple angles of the same room, and an open house announcement. The photos are different, the captions are different, the positioning is different.
This makes your Instagram account management a heck of a lot easier.Rather than having to think, "How can I come up with ideas to post?" you already have everything you need. You just need to repurpose it in creative ways.
I think we got 12 posts from that one listing. That's a lot of mileage!
But, remember: Not only will this strategy help you come up with consistent relevant content to post on social media, but, far more importantly, it will also prove that you know how to market real estate.
Sellers want to know that you know how to market their home. That's the number one thing they want in a realtor. By posting regularly, creatively and consistently about your listings, your contacts get "living proof" that you know how to do exactly that. They get to see you "in action" every day.
By following your Instagram activity, potential clients see, "Wow, this realtor does a LOT of stuff to market one home. That's really impressive. I want someone who will market my home that way."
Yet, it's not enough to ONLY market your listings... you also need to market your Expertise, Value, and Experiences in order to have well-rounder, enticing social media accounts.
Check out our "What Should I Post on Social Media?" blog for a look at our proven social media post formula, R.A.V.E.