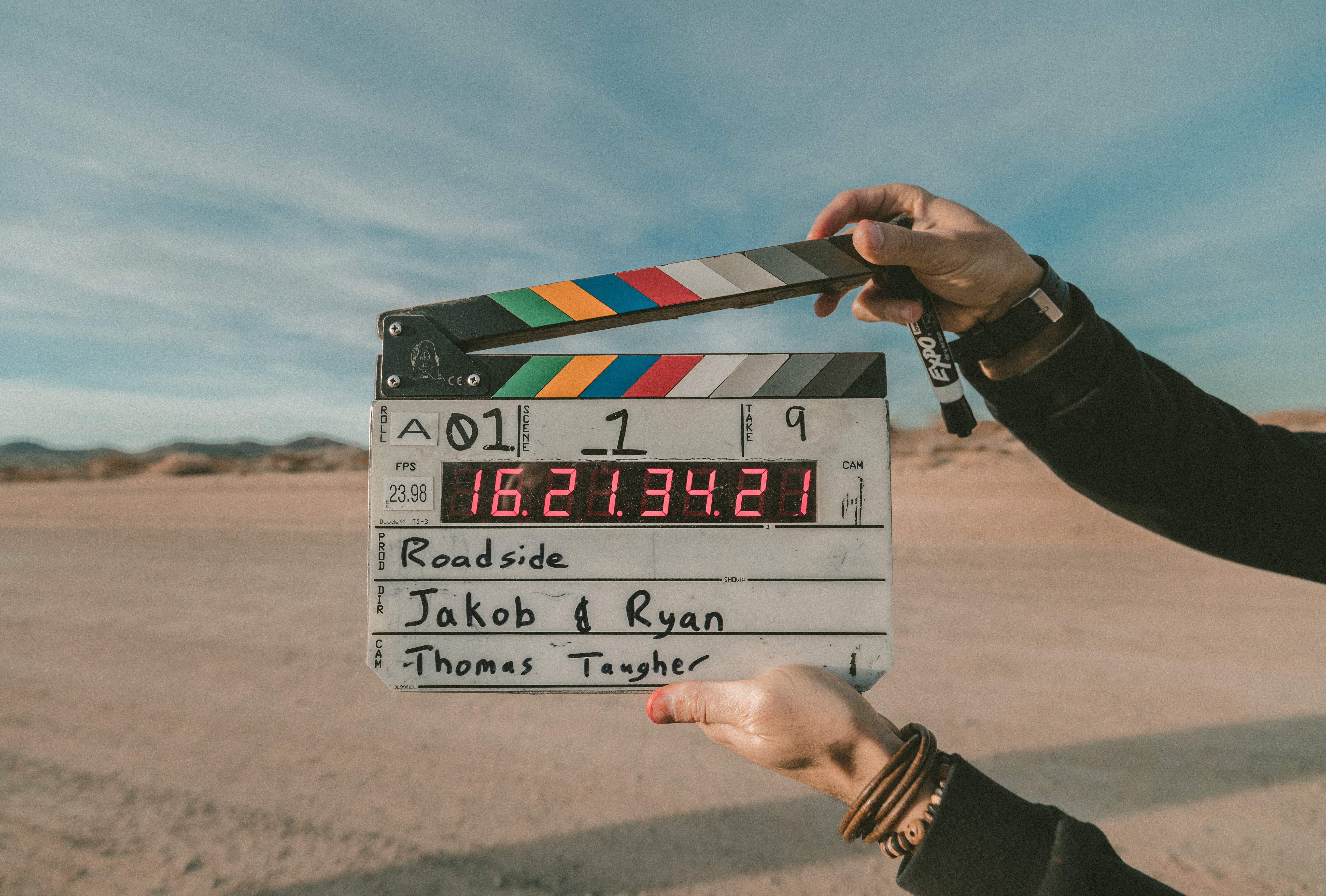 Real estate marketing videos are among the most effective tools you can use to differentiate yourself from other agents in the market. The National Association of Realtors found that 85% of buyers and sellers want to work with an agent who uses video, yet only 15% of agents actually produce them.
According to online marketing company WordStream, "one-third of online activity is spent watching video," and "marketers who use video grow revenue 49% faster than non-video users."
Video content gets more social media shares than text and images combined, it increases organic search traffic and email click-through rates, and it makes a lasting impression on viewers.
So why aren't more real estate agents using video to reach potential new clients and stay connected to past clients and contacts?
Most simply don't know how.
If you're like the majority of real estate agents who are intimidated by the thought of producing and publishing video content, this article is for you.
We tapped into the expertise of a highly experienced video presenter, Paperless Agent President Chris Scott, and a professional videographer, Jerrett Wilson. They broke the process down into five simple steps that you can use to start producing professional-looking and impactful video content to grow your business, attract new leads, establish trust with existing contacts, and build your reputation as a leader in the industry.
STEP 1: EQUIPMENT
The first step to producing professional-looking, high-quality video is to gather the right equipment. Fortunately, it doesn't take a large investment to get everything you'll need.
Camera
If you already own a high-end camcorder or DSLR (digital single-lens reflex) camera with video capability, use it. But it's not necessary to purchase one. You can get great results using the camera on your smartphone, unless you have a very old device (4s or older). It's usually preferable to the cameras that come standard on laptop computers.
Tripod
No matter what type of camera you use, you'll need something to stabilize it.
For smartphones, we like this small, compact tripod from Fotopro because it's easy to carry with you so you can shoot video on the go. And its unique, bendable legs enable it to be mounted on a variety of objects to add height.
If you already own a traditional tripod and want to use it with your smartphone, you can purchase a tripod mount to attach it.

Light
Lighting can make a huge impact on the quality of your video. Consider purchasing an inexpensive LED video light like this one from Neewar. It's designed to be mounted on your camera, so if you're using a smartphone instead, you'll also need to purchase a light stand. You can get the entire setup for around $50.
Proper lighting can have a dramatic impact … and it often makes the difference between achieving a professional or amatuer looking shot.
Microphone
No matter how great your video looks, no one is going to watch it if they can't understand what you're saying.
For short videos, we recommend a lavalier microphone like this one from PoP voice, which attaches directly to your smartphone via the headphone jack. (For iPhone 7 and above, you will need to use the headphone dongle.) It clips to your collar or lapel, and we prefer it to the look of a bluetooth headset. If you prefer a wireless lavalier microphone, we like this one from Sennheiser, but it will cost you significantly more.
If you're planning to produce longer videos with multiple presenters, you may want to consider a mounted microphone like Blue Yeti or Blue Snowball. These are less portable and require more work to connect to your smartphone, so we only recommend using these when you'll be regularly filming at a set location.
STEP 2: SHOT COMPOSITION
Once you have all the equipment you need, you'll want to focus on setting up your shot. You can ensure your video looks professional by following these tips. And whatever you do, don't commit the "cardinal sin" of smartphone video: holding your phone vertically (up and down), resulting in the dreaded "black bars" on the sides of your videos. Instead, hold it horizontally (sideways), which is the prefered format for sharing and viewing on social media.
Choose Your Setting
Make sure the background of your shot is clean and organized. Remove any distracting objects. Look for a spot with good natural lighting, if possible, and one that doesn't cast too many unsightly shadows.
Shot Angle
Use the "rule of thirds" to position your shot. You should be in the center third of the frame, allowing for some head room between the top of your head and the top of the frame.
If possible, angle the camera down toward your face instead of pointing it up or straight on. This will provide a more flattering shot.
Watch the video below for more information on the "rule of thirds" and how to correctly position your shot:
Set Lighting
If your setting allows for natural light, use it. Make sure the light isn't too harsh on your face, and move away from the light source if necessary. Cloudy days often provide the best natural light.
Example of using natural light.
If using a video light like the one we recommended, use it to balance any shadows caused by ceiling light fixtures. Again, move your light source closer to or farther away from you to balance light harshness, or you can adjust the light's brightness if it has a dimmer feature.
Audio
If using a lavalier microphone, place it an inch or two below your shirt collar or jacket. Be sure to place it in the center or your voice may fade in and out as your turn your head.
If using a mounted microphone, make sure it's not blocking your face and that you are sitting in the right spot to record the best sound levels. If you are able to monitor your levels, try to stay within the -12db and -6db range.
STEP 3: RECORDING
Make sure you're looking directly into the camera. You may want to place a removable sticker or small piece of colored tape directly below the camera on your smartphone so you know where to look.
Before recording, jot down a few notes outlining what you want to say. Use bullet points rather than a word-for-word script or it's likely to sound unnatural. Then Chris recommends recording your video three times:
First time: Read your notes and then watch the video

Second time: Synthesize your notes extemporaneously and then watch the video

Third time's the charm!
Watch the video below for more of Chris's tips for recording videos:
STEP 4: EDITING
Video editing software iMovie is included free with most Macs, and the majority of PCs come with a free version of Windows Movie Maker. We've outlined the steps for editing your video in iMovie, but the principles remain the same for Movie Maker, only the interface varies slightly.
Open up iMovie.

Create a New Project. Select "Make a movie."

Double click on the "Import Media" button to import your footage.

(Pro tip: Create a folder on your hard drive to store your video files. Don't save them on your desktop because it can slow down your computer.)

Drag your footage to the timeline.

Play through the clip and find the appropriate starting time. Once you find the starting point, drag the playhead (white line) to mark your ideal starting point. Then drag the left end of the clip to the playhead position.

Once you find the ideal end point of the clip, follow the same procedure but drag from the right.

To export your file, go to the File menu and choose "Share -> File"

Name your file

Format: Video & Audio

Resolution: Should default to the resolution you used to shoot your video

Quality: High

Compress: Better Quality

Hit "Next" and then save your file on your computer
STEP 5: PUBLISHING
Once you've finished editing your video, it's time to share it! You can post it on social media channels like YouTube, Facebook and Instagram (if it's under 60 seconds) and your blog. You can also email a link to the video to contacts in your database to enhance your lead nurture campaigns, monthly newsletter campaigns, etc.
For more of Chris's tips on using video in your marketing campaigns, watch the video below:
GET STARTED
Now that you know how easy it is to create and publish a professional-quality video, it's time to start planning how you will incorporate video into your current marketing and content mix.
Besides introducing your newsletter or marketing campaigns, you can produce videos about a variety of real estate related topics, including:
Real Estate Market Updates

Neighborhood Guides

Instructional Videos (How to Prep Your Home for Sale, etc.)

Home Maintenance/Remodeling Tips

Client Testimonials

Current Listing Promotions

Local Business Reviews

Facebook Live Check-ins from a Local Event or Open House
If you've published videos in the past, which ones have been most popular? If you're new to video, what types do you plan to create this year? Let us know in the comments below!