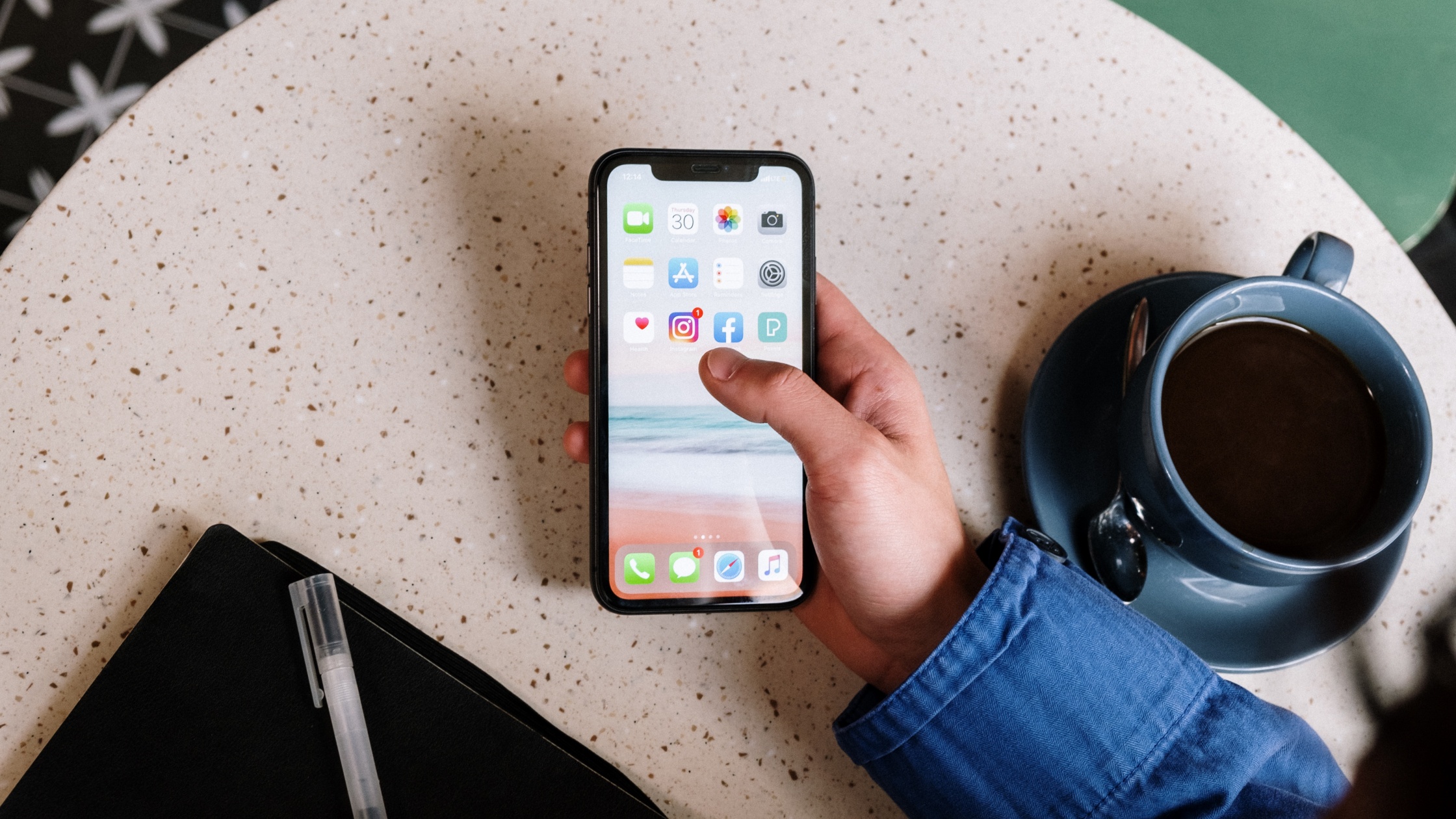 When coming up with real estate captions for Instagram, you may be at a loss. What should you say about your new house sale? How do you best share tips about home buying and selling? How can you share market updates without using too much jargon? 
But that's no reason not to use Instagram. In fact, Instagram has higher engagement per post than Facebook. According to RivalIQ, the median engagement rate for Facebook posts is .08 percent engagement; on Instagram, the median engagement rate is .98 percent. 
This means there's a lot of opportunity to connect with potential clients and leads—but you have to create the content first, which can be challenging. Your posts need to engage followers and encourage them to comment, like, and share. They also need to fit your brand and appeal to potential clients. 
That's a lot to think about, which is why we created these customizable real estate captions for Instagram posts. All you have to do is pick the one that works best for what you want to share, customize it for your needs, and then post.
Free Guide: The Instagram Real Estate Guide
New Listings and Open House Announcements
New listings should be shared on Instagram right away to ensure you get the most interest. Customize these real estate captions for Instagram based on your location, audience, and of course, the home you're listing.
Favorite Features New Listing
Don't miss this brand-new home that just hit the market!
Some of our favorite features of this property are:
✔️Feature 1
✔️Feature 2
✔️Feature 3
This home is absolutely perfect for [WHO, I.E. a growing family] who's ready to settle down in a family-friendly neighborhood. 
Click the link in my bio to check out the listing or contact us for a showing!
Simple New Listing
New home FOR SALE! 🏡 
Here's what you need to know about this incredible new property:
🛏️ # Bedrooms
🛁 # Bathrooms
🏡 # Square Footage                                                                       
This home is perfect for [WHO, I.E. A single family] who wants to live in [NEIGHBORHOOD]. 
Check out our website for more information by clicking the link in our bio or contact us today for a private showing!
Under Contract
And just like that… another home is Under Contract in [DAYS ON MARKET] 🤩
These homes aren't staying on the market long, which is why we always move fast for our clients.
If you're interested in selling your home this season, let us know!
[PHONE NUMBER] 📲
Newly Renovated
All we can say is, WOW. 
This newly renovated home will blow you away from the moment you step through the door.
In addition to [BEST FEATURES], the previous homeowners also recently updated:
😍 INSERT UPDATE [I.E. kitchen cabinets]
😍 INSERT UPDATE
😍 INSERT UPDATE
This home is the definition of move-in ready and you don't want to miss your chance to see it.
Contact us today to book a private showing!
See Yourself Here
Can you see yourself enjoying this space?
It's so important to love where you live and we know you'll love this home when you get inside it. 
With [X BATHS] and [X BEDROOMS], this is the perfect home to entertain friends, relax after long days of work, and create a space you truly love.
Come check it out for yourself. Give us a call for a private showing: [NUMBER].
Trend Alert
If you're loving the new [INSERT TREND], you can't miss this brand new property.
It has:
🛏️ # Bedrooms
🛁 # Bathrooms
🏡 # Square Footage
Come check out this home during our open house on [INSERT DATE] and see for yourself!
Keep Reading: Instagram Post Templates for Real Estate
Business and Market Shares
These real estate captions are all about showcasing your expertise and business growth. Connect with potential clients by educating them with valuable tips and strategies while also sharing how your business is thriving and growing. 
Our Business is Growing
We are so excited to welcome [NEW EMPLOYEE] to the team! 🎉
We know [NAME] will make it possible to help our incredible clients even more in the buying and selling process. As [INSERT JOB], you'll find them [INSERT DUTIES I.E. answering calls, doing showings, etc.].
Please give [NAME] a warm welcome in the comments!
Market Update
Here's what you need to know about the [LOCATION] market this month:
✔️UPDATE 
✔️UPDATE 
✔️UPDATE 
Questions? DM, call or email us! [ENTER EMAIL OR PHONE].
Why Work With an Agent
It IS possible to DIY a [HOME SALE/HOME PURCHASE]…
But it may not be the best choice. Why?
Working with an agent has many advantages that can help you be even more successful, like:
➡️Resources: Through our brokerage, we have access to tons of resources that make your life easier.
➡️Negotiation: Agents can help you get a better deal.
➡️Paperwork: There's A LOT of it and we help you get it all done.
We're here to help you from start to finish! 
Save yourself the time and headache of doing it alone and let an agent support you instead.
Tips for Selling Your Home: Staging
Are you ready to sell?
Great! Now it's time to prepare your home to get the best offer. One of the best ways to do that is staging. 
According to @nardotrealtor, 23 percent of sellers' agents reported an increase of 1-5% of the dollar value offered by buyers compared to similar homes that weren't staged.
This simple task can make a big difference in how much you get for your home. 
Even better, you can do it yourself or we can help!
Questions about staging? DM us!
Tips for Selling Your Home: Renovations
We know you don't want to sink money into a house you're selling.
However, small changes can make a big difference when it comes to attracting buyers. 
Exterior projects have an especially high return on investment when selling. The 2021 @remodelingmag report found these updates to have the best return:
✅New garage door
✅Adding manufactured stone veneer
✅Minor kitchen remodel
✅Window replacement
✅Siding replacement
A few small changes can go a long way—decide what updates your house could use and consider making them before putting it on the market.
Seasonal Real Estate Changes
What does the winter season mean for real estate?
Typically, the winter is a great time to buy a home because sellers who have had houses on the market since fall are motivated to sell—and potentially at a lower price.
Not to mention, few people want to move during the holidays. 
If you're okay with a mid-winer move, you may get access to inventory that would be otherwise difficult to purchase. 
So don't stop looking for homes just because winter is here.
Let us help you find what you're looking for!
Client Stories
Attract potential clients to you by showing them what you've done for others so far. Use these real estate captions for Instagram posts that focus on client stories so followers can see exactly how you can help them too.
Another Happy Buyer 
Look at these happy faces! 😍
We are so excited to share this beautiful new home, sold to this wonderful [family/couple/etc.]. 
[SHORT STORY ABOUT PURCHASE].
Are you ready to find your next home? Contact us today via DM or give us a call [insert number].
Another Happy Seller
At just [DAYS ON MARKET], we sold this beautiful home for another happy customer!
[SHORT STORY ABOUT SALE].
Are you ready to sell your home? Contact us today via DM or give us a call [insert number].
Where Are They Now?
A few months ago, we sold this beautiful home to [NAME]. 
It was a fixer-upper and we were amazed when we went back to see the work they'd done!
Check out how they've updated the space to make it their own. Our favorite room is the [INSERT ROOM]! What's yours?
This is why we do what we do—to see clients loving the space they're in!
Are you looking for your next home? Let us help you!
Keep Reading: How to Create a Business Profile on Instagram
Support Local
As a local business, supporting other local organizations is so important to show you're part of the community. Use these captions to share how you're connecting with other small businesses, local events and more. 
Meet Our Favorite [Industry Vendor]
NOTE: vendors might include contractors, interior designers, photographers, electricians, appraisers, etc.
We love working with amazing people. 
Not because they make our lives easier, but because they make YOUR [HOME BUYING/HOME SELLING] dreams a reality! 
This week, we're featuring [BUSINESS/PERSON], someone we can always count on to do [WHAT THEY PROVIDE] and do it well!
This is one benefit of working with us; we take our job seriously, which means finding the best people to work with.
#ShopSmall
We love to support local business owners!
Every season is #shopsmall season for us, and here are a few of our favorite local businesses for you to check out too:
🛍️TAG BUSINESS
🛍️TAG BUSINESS
🛍️TAG BUSINESS
Now, share with us! Tag your favorite local business in the comments!
Event Announcements
We are so excited to share that we'll be attending the [INSERT LOCAL EVENT] on [DATE].
This is one of our favorite events of the year and we'll be partaking in all the fun! 
Plus, we get to meet more people from this community, an opportunity we never take for granted.
Come on down and join us on [DATE]!
New Local Workshop
We're hosting a brand new workshop!
On [DATE], we'll be hosting a workshop for [BUYERS/SELLERS] on [TOPIC]. In this workshop, we'll be covering:
🏡TAKEAWAY
🏡TAKEAWAY
🏡TAKEAWAY
Join us at [LOCATION] on [DATE] and don't forget to come with questions and a notebook! 
Register ahead of time through the link in our bio.
Local Charity Partnership
We love giving back!
That's why we've chosen to partner with [LOCAL CHARITY] this season, donating [X% OF COMMISSIONS, ETC.] to help raise more money for [CAUSE]. 
You can support them yourself as well by donating at [WEBSITE] or through the link in our bio. 
Let's all #supportlocal! 
Get Customizable Real Estate Captions Each Month
As your real estate business grows, so will your to-do list. You have to juggle clients while also managing the logistics of your business. One way to make your life easier is to have the marketing work done for you—and that's just one of the things you get as part of the Marketing Club.
For only $1 you can join the Marketing Club, where you'll get copy and paste social media captions, including more real estate captions for Instagram, along with pre-made email campaigns, a template library, pre-written blog posts, live member training sessions and so much more. 
If you're ready to grow your business with marketing, don't miss out on the Marketing Club.