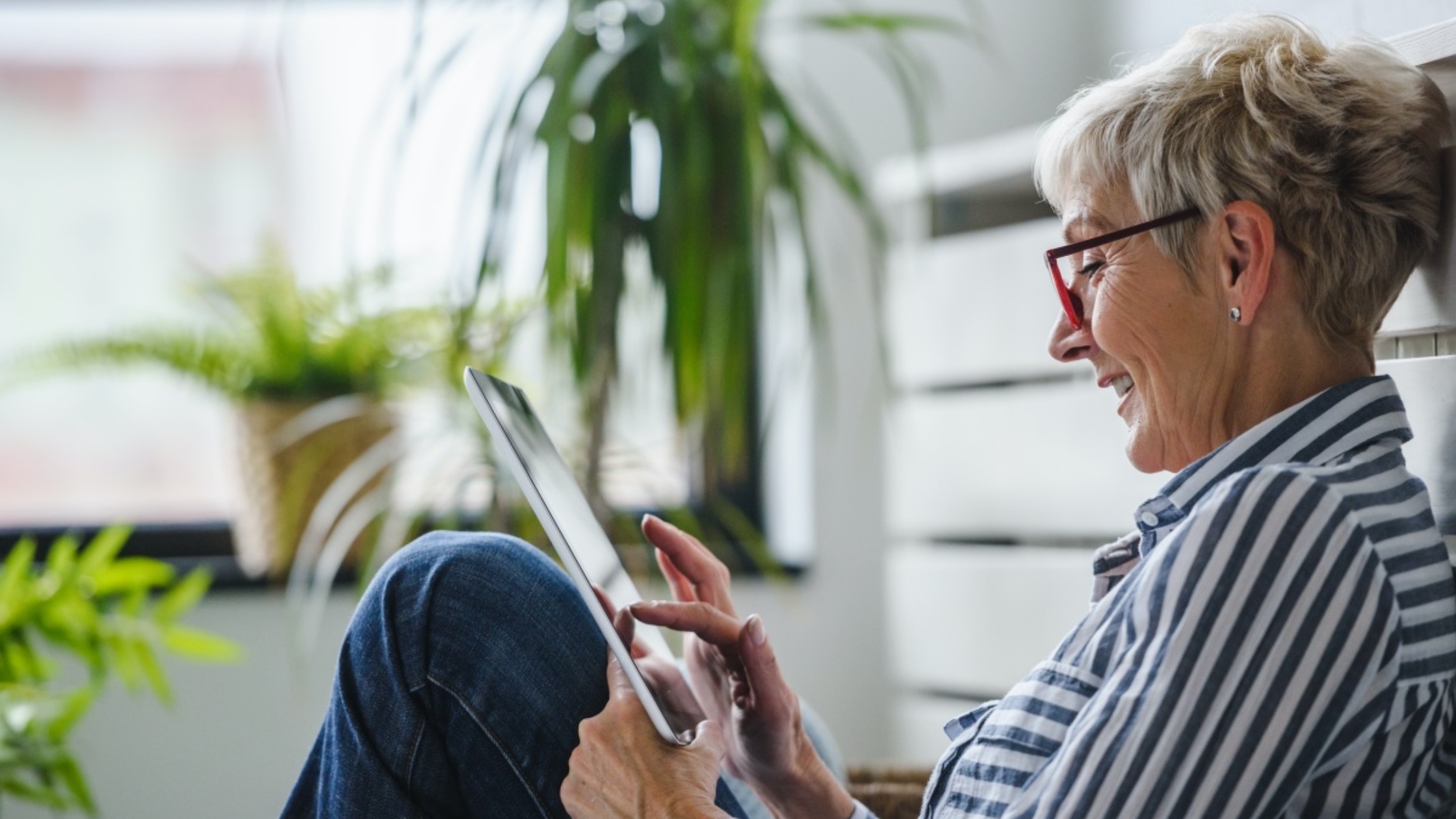 Real estate agent marketing is unique in many ways. You need to actively connect with people who may want to make a big life decision to buy or sell a home in months or even years down the line. To achieve this, you need to use marketing tactics that allow you to build long-term relationships.
The best way to do that is to provide valuable content. You need to give them a reason to start following you and then stay within your community for years to come. Use these ten powerful real estate agent marketing tactics to do exactly that. With the right strategies, you can provide valuable content, connect with potential buyers, and build a community around your real estate business.

1. Facebook and Instagram Posts
Facebook and Instagram are particularly powerful for real estate agents because of their visual nature. You can share new listings or "just sold" homes while also showing that you're good at what you do. Pairing a caption like "Another home sold!" with an image of a beautiful home may be just what a potential lead needs to see to finally reach out. 
If you're not sure what to post on social media, use these ideas for inspiration:
Video home tour

New home buyer announcement with a photo of the buyers

Home listing photo carousel

Real estate tip video or image
Don't forget to pair your posts with local hashtags so you can reach people who are buying and selling in your area.
2. LinkedIn Articles and Newsletters
One long-term real estate agent marketing tactic is to build your credibility. Being the "professional social network," LinkedIn is a great platform for doing exactly that. Here you can share your insights on real estate trends and the markets along with tips for your ideal clients. 
To make the most of this platform, don't just passively post to your feed every once in a while. Consistently share your insights using LinkedIn articles and newsletters. Here's what you need to know about these marketing options:
LinkedIn articles:

You can publish

full-length articles on LinkedIn

, allowing you to go deeper on a subject than you would in a standard feed post. Once published, reach out to anyone who liked or commented on your article to see if they may be a lead.

LinkedIn newsletters:

LinkedIn newsletters

allow you to send content to anyone on the platform who opts in to get it. This goes through LinkedIn, not your email marketing software,, so you can directly provide value to the contacts you have on LinkedIn. If you have a large network on the platform, this is a great way to stay top-of-mind.
3. Webinars and Video Content
Video content continues to dominate the web. According to a survey of 813 consumers by Wyzowl, 96 percent of people have watched an explainer video to learn more about a product or service. When asked how they would like to learn about a product or service, 69 percent of people said they would prefer a video over a text-based article (18 percent). 
Luckily, your future clients need your guidance to teach them strategies, tips, and ideas for selling or buying their homes. Use the popularity of this medium as an opportunity to create video content that shows your expertise and provides value. Here are some video ideas to try:
Monthly buyer/seller webinar focused on a specific theme or topic

1-minute weekly or monthly social media videos to teach your audience

Live video home tour, streaming from Instagram or Facebook
4. Live Online Events
Live online events allow you to connect with potential clients and leads in real-time. Instead of posting a video you've previously recorded, you can interact with the people watching. You can host small live events through a live social media feed or set up a larger event and invite people to attend on a certain date via Zoom.
To make the most out of your live events, keep these ideas in mind:
Set a clear goal. I.E. Get X leads.

Ask questions. Attendees will only participate if you ask them.

Respond to questions in real-time.

Have a specific focus or theme to attract people to join.

Promote ahead of time to boost attendance.
The best part about live events is that you can record them and reshare later. You can also edit down longer videos and share the most valuable clips as single social media posts. 
5. Podcasting
Another popular trend in American media is podcasting. As of 2021, 41 percent of Americans listen to podcasts at least once per month, while 28 percent listen to podcasts at least once per week. This means podcasts can be a valuable addition to your agent marketing strategy.
There are countless real estate topics that you can build your own podcast around. Conversely, you can be a guest on other podcasts, allowing you to showcase your expertise while connecting with someone else's audience.
Check out the top real estate podcasts to gain inspiration for yours or find podcasts to be on.
6. Google My Business Page
A Google My Business (GMB) page is necessary as a local business. This is more than just a listing page—it's an opportunity to drive leads. In fact, from January 2020 to July 2020 there was a 61 percent increase in calls made from Google My Business. In other words: people are calling businesses that show up in Google search with a GMB listing.
When setting up your GMB page, don't forget to add photos, use an accurate address (one that matches your other listings and website), and ask for reviews from previous clients. 
7. Google Reviews
Positive online reviews can serve as one of the best lead-generation tools for your business. A 2020 Bright Local survey found that reviews are crucial to your success as a local business on Google. Some of their key findings include:
Only 48 percent of consumers would consider using a business with fewer than 4 stars.

A significant portion of consumers (73 percent) only pay attention to reviews written in the last month.

The most important review factors are: star rating, legitimacy, recency, sentiment, quantity.
In other words, a GMB page without great reviews is not very helpful for driving leads. 
8. Digital Sponsorships 
Local newspapers, blogs, and websites frequently look for digital sponsors to advertise on their pages. This agent marketing tactic is simple: find local websites, publishers, and businesses that are looking for digital sponsors and decide how much you're willing to spend.
Don't forget to set a goal for the sponsorship. If you're spending money, what do you expect to get in return? More importantly, how will you track that? Getting clear on the overall ROI will make it easier to determine whether you participate in a similar sponsorship in the future.
9. Review Sites
While Google is certainly a powerhouse for customer reviews and recommendations, it's not the only one out there. Sites like Yelp and the Better Business Bureau still get traffic and can drive leads to your business. In fact, the same Bright Local survey found that, while consumers are most likely to look at reviews on Google, they trust the Better Business Bureau more.
Review and create your profiles on the top review sites to make sure your brand is easy to find.
10. Referral Incentives
Incentivize your audience to refer you to other clients with this direct marketing tactic. For example, give away a $100 home Home Depot gift card to the first person or past client who refers you to a friend or family member. You can announce this on social media or just stick with your email list where you'll likely reach more past clients. 
This simple incentive can be a powerful marketing tactic to drive new leads from your biggest supporters: happy past clients. Don't forget to make the incentive worth their while. A strong incentive—an item someone would really want—is key for making this key real estate agent marketing tactic work.
There Are Many Real Estate Marketing Tactics—Which Will You Choose?
There are many ways to drive new leads and stay connected with previous clients. Which ones will you choose? We recommend trying a little bit of everything. Perhaps video comes naturally to you but you've never done a live event—so set one up! 
With so many agent marketing opportunities, this is your chance to have some fun and see what works for your business. If you still need more ideas, download our
free 12-month marketing calendar
!