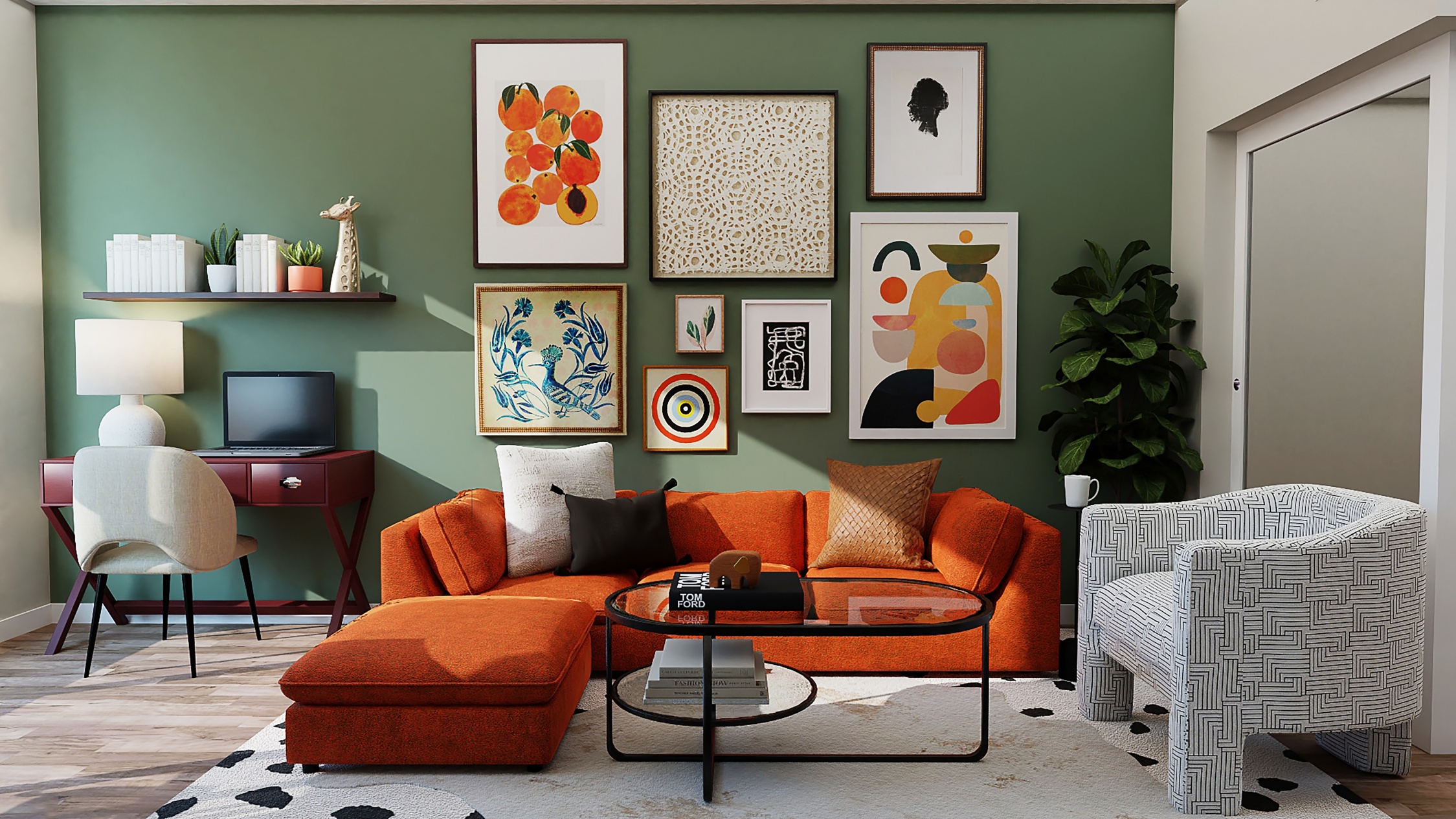 Interior design hashtags can help you reach more potential clients. We call these industry adjacent hashtags, meaning, they may not drive direct leads, but they can be used to expand your reach within a similar industry. 
What's more, Instagram allows you to sell a lifestyle—not just a house. When you showcase unique kitchens and stunning patios, you can use these hashtags to make sure potential buyers see those posts.  
Use these 20 interior design tags to grow your reach and remind buyers that their dream design is possible and you'll help them find the perfect home for it. 
Keep Reading: An Instagram Profile Template for Your Real Estate Business
1. #InteriorDesignCommunity
This hashtag brings lovers of interior design together from across the world. Follow this hashtag to see what materials, colors, and ideas are popular among your ideal clients. Don't forget to use it on your unique interior design posts to reach people who respect fashionable residences. 
2. #InteriorDesignTrends
Show that you're connected with what's trending and popular right now with this hashtag. As someone who visits homes all day, you can quickly learn what buyers love and what sellers enjoy doing to their homes—so showcase that knowledge and use this hashtag to reach the people who want to hear about it.
3. #HomeDecorInspiration
You're more than just a real estate agent. As someone who sees homes, old and new, on a regular basis, you likely see unique home decor often. Snap a photo and tag it with this hashtag to find homebuyers who may also be looking for some inspiration for their new home.
4. #HomeDecorLove
This is one of the interior design hashtags you can use for fun posts that feature your interior design preferences. Showcase your own personality and connect with other interior design lovers with this hashtag.
5. #InteriorDesignGoals
Inspire buyers to design their perfect home by sharing photos with this hashtag. Post luxurious outdoor verandas or antique spiraling staircases to get your clients' ideas flowing—and reach potential clients who want to get creative with their interior design.
6. #InteriorDesignTips
As a real estate agent, you likely have many interior design insights. You know what it takes to market a home and win over buyers. This is one of the best interior design hashtags to use because you can showcase this unique knowledge set. Present yourself as an expert in all things home to attract more clients.
7. #MinimalistHome
Use this hashtag to showcase homes that are staged with a minimalist style. In our modern, consumer-driven world, many are shifting to a minimalist way of living. Show potential clients that you can help them find that perfect minimalist home if they work with you.
8. #HomeStagingWorks
This is another one of the interior design hashtags that are perfect for when you're showcasing the full breadth of your knowledge. Use this hashtag when you sell a home that was particularly well-staged and talk about how that helped the sale
9. #InteriorDesignerLife
Use this hashtag if you stage homes or do interior design for your clients as well. You likely have many stories of how you worked with a client to buy and also design their ideal home—show other clients how you can do this for them too using this hashtag.
10. #NewKitchenDesign
The kitchen is a place to gather and connect, so it's often one of the main areas of focus for interior design. Use this hashtag to showcase dreamy kitchen designs and reach some kitchen consessour clients while you're at it.
11. #interiordesign[location]
Capture the attention of followers and potential clients in your area by adding your specific location. If you're in a small town or city, you can use your state. But if you're an agent in New York City or San Francisco, for example, this is the perfect hashtag to speak to the interior design lovers close by.
12. #realhomesofinstagram
Great interior design isn't just reserved for dream homes, staged for catalogs and sales. Great interior design can be found in real homes everywhere. Use this hashtag to showcase the great design styles that you see in homes you're touring or selling.
13. #homedecordiy
Everyone can give their home decor and interior design a facelift. Share some ideas for your followers and use this hashtag to reach people who are looking for ways to DIY their space. This can be especially helpful for reaching potential sellers, who are making home updates ahead of the sale.
14. #homedecoridea
Showcase some of the fun, interesting, whacky, or cool home decor ideas you see when touring and selling homes. This might be just the inspiration someone needs to get started with their home project.
15. #homedesigntips
This is another one of the interior design hashtags you can use to share some of your knowledge about home design. Post tips you have for homeowners who are designing their homes, showing that you can guide clients in more ways than one.
Boost Your Reach With Interior Design Hashtags
Use these hashtags alongside other relevant and local hashtags to expand your reach and connect with more potential clients. Sharing about interior design is also a strategic way to showcase the full breadth of your knowledge while also giving followers a taste of your own personal preferences and design styles.
If you want more help with marketing on Instagram, check out
The Marketing Club
where you get monthly social media posts, blog content, email campaigns, and much more.