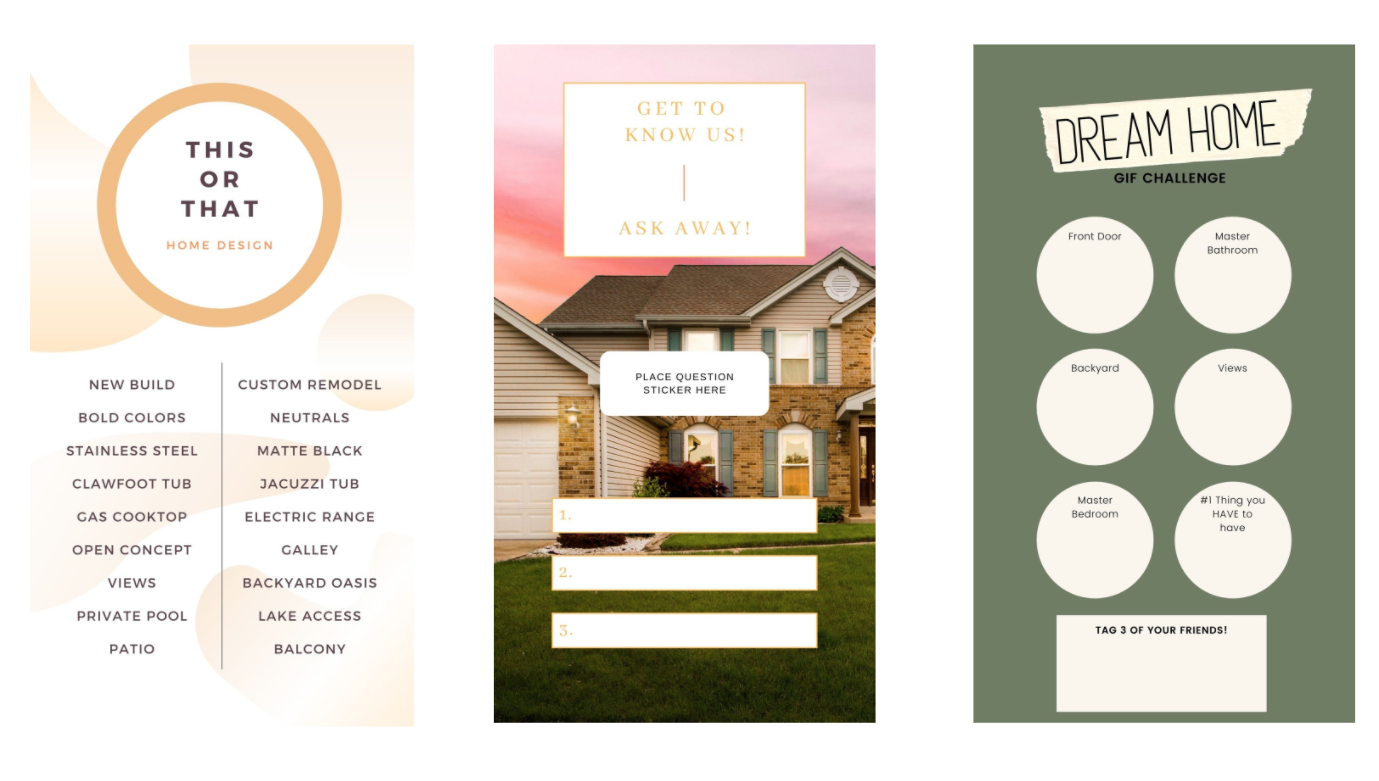 Generate over 4x more interactions with these Instagram Stories Templates.
Here are some Instagram stats* you need to know:
Instagram can generate over 4x more interactions on Instagram compared to Facebook.
Instagram helps 80% of Instagram users decide to buy a product or service.
If you're like most real estate agents we work with, you're swamped right now. And you don't have time to create engaging Instagram Stories, yet alone try and figure out how to post them.
We're here to help.
With an arsenal of Instagram Story Templates for Real Estate.
That's right, we created 3 engaging Instagram Story Templates, each with two creative versions, that YOU can use for your own Instagram page!
**This video contains no audio**
Step 1: Open the Instagram App on your phone and toggle over to your profile. Click on the plus sign in the upper left hand corner, click Story.
Step 2: Click on the tiny thumbnail box in the lower left corner of the screen, choose the template you want to use.
Step 3: Add stickers by clicking on the square emoji face in the top menu (right next to the draw and text buttons)
Step 4: When you're ready to post, click on the button in the lower left corner of the screen that says "Your Stories".
Want more Instagram tips and strategies to get more listings and be seen as a Listing Expert with Instagram? Check out our Instagram for Real Estate Guide.
https://thepaperlessagent.com/instagram-real-estate-guide
*Sources:
https://www.oberlo.com/blog/instagram-stats-every-marketer-should-know