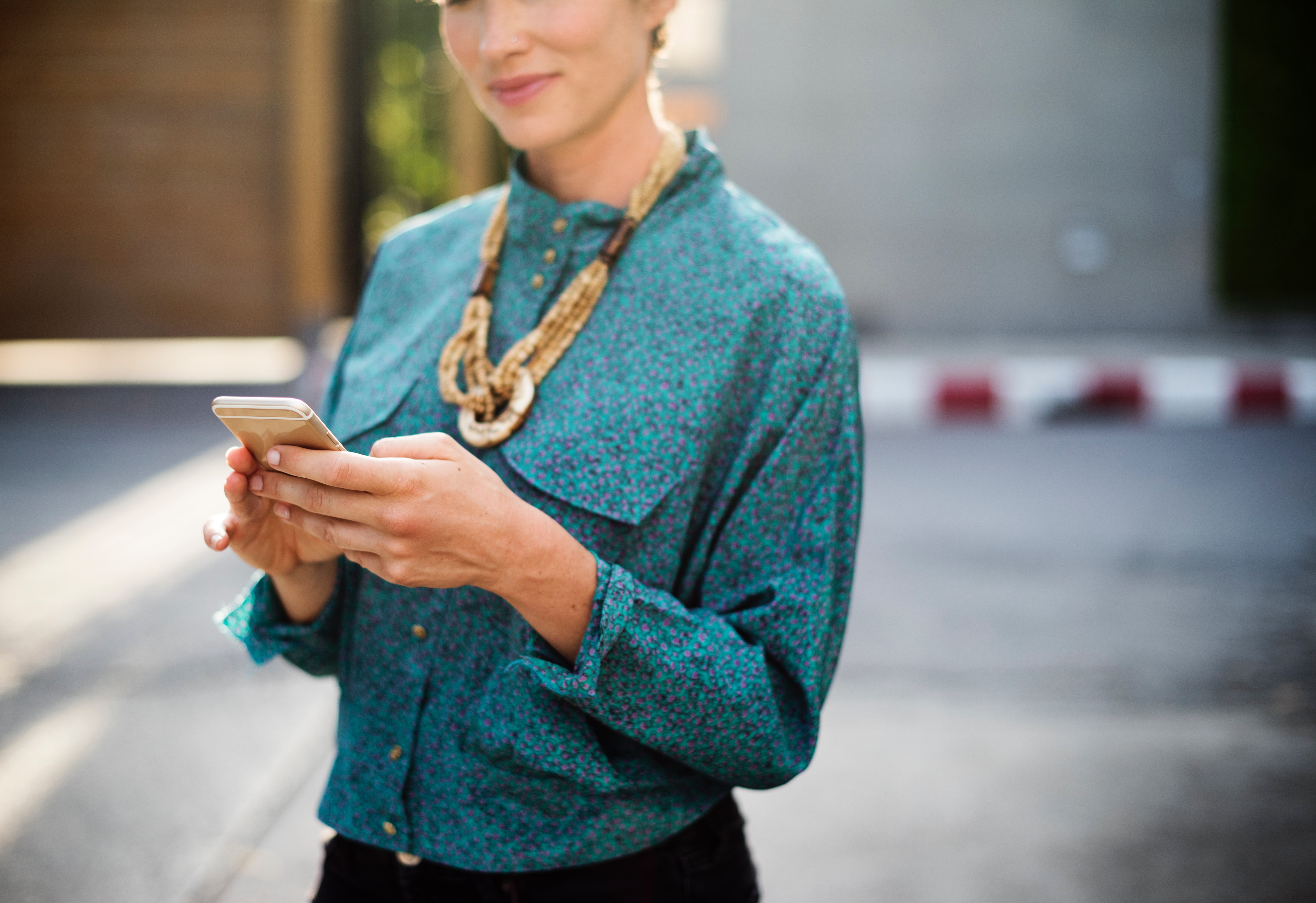 It's an open secret: many real estate agents believe online seller leads aren't valuable. They don't convert … they take too long to convert … they take too much effort … it's impossible to be sure where they are in the buying or selling process.
We've heard it all before. And it's true: trying to convert online seller leads into clients can be a significant challenge. But that's only if you don't have a proven system. Knowing the key elements and steps to effectively take online seller leads from prospect to client can turn your challenges into a conversion engine that's integral to your real estate business.
In a previous post we shared a simple system for attracting and converting online buyer leads. This post focuses on the six key elements to generate seller leads and turn them into your clients.
By the end of this post you will:
Know the process and elements to convert online seller leads
Have templates for seller lead communications
Understand the different ways to handle warm and cold leads
WHY FOCUS ON SELLER LEADS?
When Realtors focus on one segment of the real estate market, they often trade away benefits of working with other segments. This can be good or bad. Focusing on luxury home sales can increase the commission size, but may also increase the time and resources needed to sell those properties. Similarly, focusing on selling a high volume of lower-cost homes can increase your inventory, but require strict operational processes to make it work.
However, regardless of market segment, focusing on home sellers can provide significant benefits to other areas of your business. For instance, having high-quality listings, open houses and marketing collateral can help you attract and generate high-quality buyer leads, as well.
In addition, serving buyer clients requires approximately 10 times more time than seller clients. Assessing neighborhoods, driving with them to showings, negotiating through multiple offers and more takes an enormous amount of time. In the same amount of time, you can service more seller clients – possibly even 10 times more.
THE SECRET OPPORTUNITY WITH SELLER CLIENTS
Another reason to focus on online seller leads is the massive opportunity other agents are leaving on the table.
Most agents feel that if they provide really good service, their clients will work with them again in the future. They actually believe this is a given. Unfortunately, this isn't the case…
According to a recent study by the National Association of Realtors, only 25% of home sellers used their previous agent to sell their current home. That means there is an urgent opportunity to engage and re-convert 75% of your existing network.
The following process to generate and convert online seller leads can also be used to engage your current network, ensuring they remain your client for all their future real estate needs.
STEP 1: Get Website Traffic
Just like with buyer clients, your seller client conversion engine starts with generating website traffic. Your ability to drive people to your website, specifically your targeted landing pages, will become a leading indicator of your ability to collect and convert online seller leads.
In addition to traditional "organic" activities like writing and sharing blog posts or securing coverage in your local media, placing digital ads is highly effective in generating traffic. Many home sellers begin their real estate research on Google, so purchasing search ads, targeted to both keywords and location, can be valuable. In addition, Facebook ads allow you to target users based on targeted demographic information, including their location, income, age and interests.
STEP 2: Create an Engaging Landing Page
To ensure the traffic you generate has a high likelihood of converting into leads, drive your traffic to a landing page designed specifically to the interests of home sellers. While designing an engaging landing page for seller clients can seem challenging, the elements are actually simple.
Compelling headline

: Keep your page headline short, engaging and to-the-point. We recommend focusing on the greatest interests or needs of your potential client, and stating that need exactly.

Optimized text

: Short subheadings and bullet points work best because many people like to skim website text, and these items are easy to skim.

Video or images

: As

most people identify as visual learners

, it's important to incorporate these elements into your landing page. Your videos or images should explain to the visitor why they are there (you'd be surprised how many people forget once they get there), what you're offering on the page, and why they should download it. If you don't have the means to create engaging video, screenshots of your designed resources can also be effective.

Call to action

: Generating qualified seller leads requires that visitors to your website provide you with their contact information. To convince them to do this, you need to provide an item of value relevant to their home sales research process. (As you'll see below, we recommend providing a home value estimate.)
Remember to focus the messaging on your website to speak to the needs or "pain points" of your potential seller clients. This way you will position yourself as a real estate professional who both understands what they're going through and provides significant value.
STEP 3: Provide a Home Value Estimate
The trick for a strong lead capture mechanism is to give your customer what they want. And home sellers want to know what their home is worth. More likely than not, getting this number is their first step in the process of selling their home.
Providing a free home value estimate on your landing page goes straight to the heart of your potential seller clients' needs. But as you well know – and have likely addressed with previous clients – not all home value estimates are made equal. Some can even be misleading.
For this element, we recommend Market Snapshot® by Top Producer [add affiliate link if you have one]. It integrates directly into WordPress websites, and provides a strong report that's more accurate than most of the popular offerings your potential clients come across.
It's important to remember that this is a home value estimate, not a detailed Comparative Market Analysis (CMA). You don't want to give away all the value of working with you. The Top Producer Market Snapshot provides the initial details your seller leads want, as well as insights into the values of surrounding homes.
So, now that you've satisfied your seller lead's initial need, it's time to move on to engagement…
STEP 4: Communicate Your Initial Response
Some agents underestimate this step in the process. However, communicating your initial response may be the most critical step to get right because it's your first impression, and it sets the tone for your future relationship. You want to be sure that you're not too pushy, but also not to facilitative.
For this communication, email works best. Many agents may push back on this idea, but it's important to recognize that these are online leads. Since they connected with you digitally, they will react best if you meet them in the same mode of communication.
Following is a sample template we use for our initial response email, which can serve as a good starting point for your communications:
Subject: Follow-up to your question about your home's value
Hi _______,

Thanks for inquiring about your home's value! I just wanted to make sure you got the estimate we provided.

If for some reason you didn't get it, please respond to this email so we can get you a copy.

In my experience, people thinking about selling their home often have lots of questions…

So I just wanted to make myself available to answer any questions you may have.

Is there anything else I can help you with?

[Signature]

P.S. Download a copy of our Home Seller's Guide here to learn how to market your home, get bigger offers from buyers, and move in the timeframe you want:

[link to home seller guide]

PRO TIP: You'll notice we included a "P.S." This can actually be critical to keeping people engaged. Research into email behavior has shown the P.S. message can drive significant engagement, and even be the only thing people read. For our P.S., we link to additional value for the customer, giving them another opportunity to learn why they should work with us.
STEP 5: Offer In-Depth Home Value Analysis
After your initial response communication, you'll want to keep your online seller leads engaged. Since they already have a home value estimate, it's a natural progression for you to offer them an in-depth CMA.
However, don't call it a CMA. The average seller has no idea what this means, and you risk alienating them before you're able to establish a real relationship. At the Goodlife Realty Team, we call this the "Good Home Value Analysis."
With this step, you're essentially packaging services you would already provide as a part of your sales process. Here you're simply making it a part of your communications process. Here is another example template. Again, since communications have been digital up to this point, it's important to remain consistent.
Subject: Your Good Home Value Analysis
Hi ______,
Hope the home value estimate you got from us the other day was helpful.
Just checking in and to let you know about my exclusive Good Home Value Analysis.
While the estimate I provided you was a good start, if you want to really know your home's potential value on the market, a more in-depth analysis is needed.
As a Realtor, I study what's going on in the real estate market, and can help you get a better understanding of how you can get the best offers from buyers.
My Good Home Value Analysis includes:

A comprehensive pricing assessment of your home's value.

Tips and recommendations of how you can increase your home's resale value.

Access to my priority help hotline if you have any questions about selling your home.

Best of all, the Good Home Value Analysis is free – no strings attached.
I just need a little more information from you to get started.
Can we schedule a quick call to discuss your Good Home Value Analysis?
[Signature]
STEP 6: Schedule Your Initial Consultation
If your leads respond to you, it's time for you to schedule an initial consultation with a purpose of setting an appointment. Now that you've set the context around providing a home value analysis, your initial home seller consultation allows you to gather more information so you can deliver.
Paperless Agent Coaching Club Members can download our proven Initial Client Consultation Template to conduct consultations no matter where you are. It includes all the information you'll want to gather from prospective clients, and the specific order in which to ask them to get the best results.
NEXT STEPS FOR YOUR ONLINE SELLER LEADS
If your online seller leads aren't ready to move forward at this point, add them to an email drip sequence that keeps them engaged until they're able to make that decision.
Also called a "follow up sequence," it's simply an automated means of keeping in touch with your leads. Timing can vary, but our sequences deliver one email every 7-10 days.
Effective email sequences all contain similar elements:
Introduction to grab attention

Body to provide value

Closing with an endorsement of why they should work with you
Here's an example of what that looks like:
Subject: The 3 Ps of increasing your Home's Resale Value
Hi ______,
Since you were curious about your home's value, I wanted to give you some tips on how you can increase your resale value.
The best way to get more for your home is to work on the 3 Ps of home sales:

Preparation – getting the right things ready so buyers will value your home's features.

Price – pricing your home to avoid Limbo Land, a place where homes sit on the market indefinitely.

Promotion – marketing your home to get your home found online and generate buyer interest.

At our brokerage, we work with home sellers to implement the 3 Ps and sell homes for 3.5% higher than the average real estate agent.
If you'd like to learn more about the 3 Ps of home selling and how we can help you just reply to this email so we can set up a time to chat.
Thanks!
[Signature]
GET STARTED
You now understand the key elements to creating an effective conversion engine for your online seller leads. These steps can become part of your automated lead generation and follow up processes, turning the challenge of how to manage online seller leads into a key competitive advantage.
And as we mentioned earlier, this process can be leveraged for both online seller leads as well as your existing list. It still provides value and helps you stay in front of your previous clients, making sure they always think of you for their real estate needs.