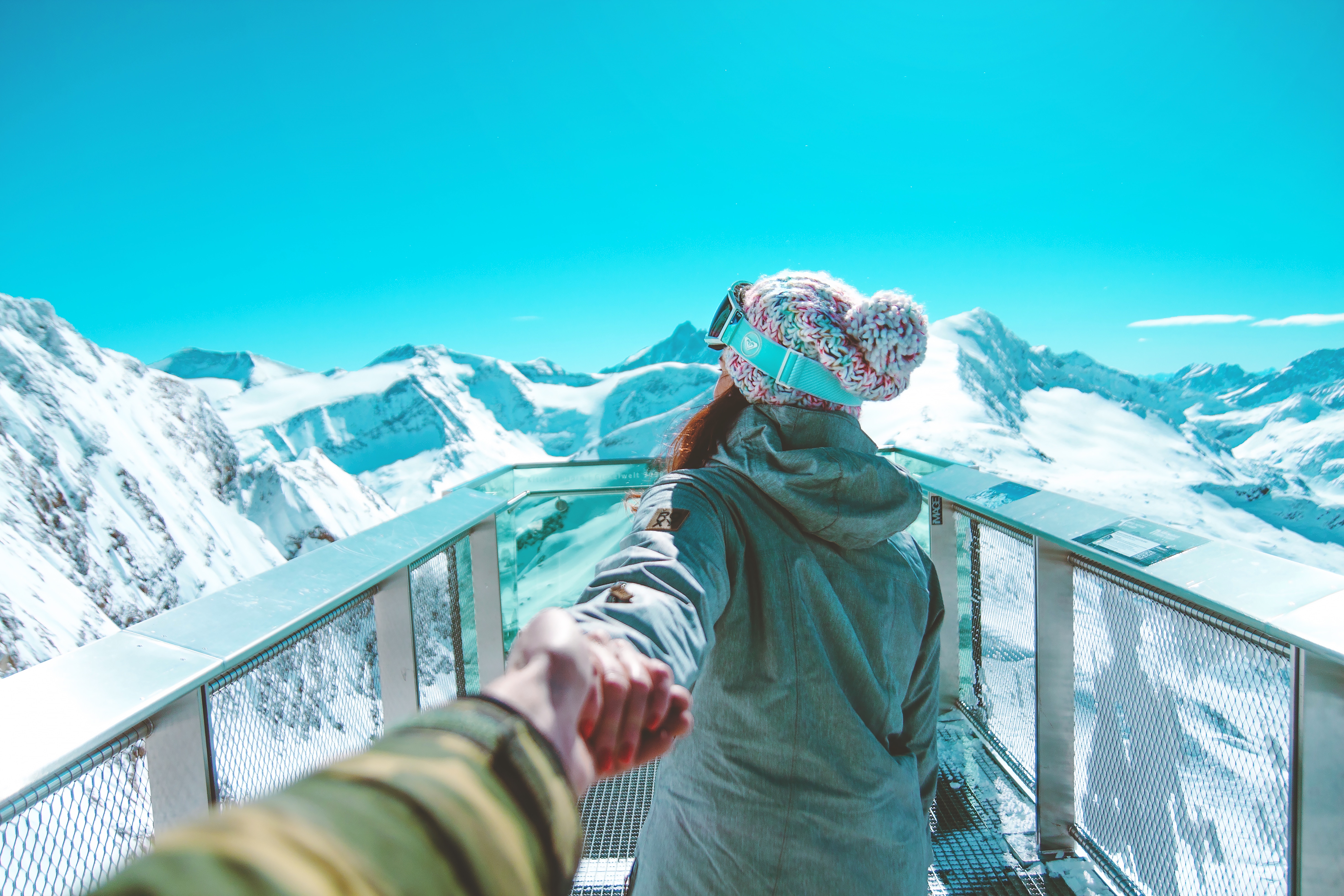 Most real estate agents understand that to create a pipeline for future business, they need to continuously bring in new leads. However, engaging and converting leads is not a "one size fits all" process.
In this post, we focus on the simple five-step system we use at Goodlife Realty to effectively follow-up with our online buyer leads to build trust and credibility …  in hopes of turning them into eventual buyer clients.
By the end of this post you will:
Know how online and offline leads differ

Understand the psychology of an online lead

Access templates to create your own follow-up sequence to nurture and convert online lead
WHY DO BUYER LEADS NEED A DIFFERENT APPROACH?
Many agents wonder why they would need a different approach for online leads. After all, they are the same person, whether you connect with them online, at an open house, or they stop by your office.
While it's true that online and offline leads may be the same people, they are often at different stages in the buying process, so they should be treated differently.
The stages a typical buyer goes through are:
Awareness > Consideration > Intent > Decision
Most people won't contact a real estate agent until they've reached the "Intent" or "Decision" stage in the buying process. However, they may search online to gather information several months before they're ready to buy.
So many of the leads that come to you via your website are in the very early stages of the home buying process. They are likely gathering information to consider whether or not they are ready and able to make a move.
Although these leads may not be ready to commit to a purchase, or even talk to an agent on the phone, they are still worth pursuing. When it does come time for them to contact an agent, shouldn't you be the one they call?
THE PSYCHOLOGY OF PEOPLE SEARCHING ONLINE
Today if people want information about real estate, the first place they turn is Google. In fact, according to the National Association of Realtors, 44% of buyers begin their home search online.
Why? It's quick. It's easy. And it's anonymous. Talking to an agent on the phone feels like a commitment. In the early stages, buyers simply want to gather information.
As real estate professionals, we have the opportunity to fulfill a buyer's desire for information if we can make the right offer … without scaring them off.
THE 5 STEP SYSTEM FOR CONVERTING ONLINE BUYER LEADS
Here at Goodlife Realty, we use a simple, five-step system to gather, nurture and convert buyer leads.
STEP 1: Drive Traffic to Your Landing Page
You can use targeted ads on Facebook, Instagram or Google, portals like Zillow or Trulia, or variety of other sources to bring in online buyer leads. Instead of driving this traffic to your website homepage, direct them to a custom landing page specifically for buyers in your market.
Paperless Agent Coach Club Members have free access to a personalized AgentID Site, which can be used to create customized landing pages for this purpose. Megaphone and Leadpages also have easy-to-use landing page templates you can utilize for a fee. [insert affiliate links if you have them]
STEP 2: Get Them to Opt-In With Offer of Valuable Information
On your landing page, feature an offer for valuable information that they can download by entering their name and email address.
For example, Paperless Agent Coaching Club Members can download and customize a Home Buyer Guide, which includes:
Guide to the Home Buying Process

Top 10 Reasons to Buy a Home

5 Buying Tips When Purchasing a Home

12 Critical Steps to Ask an Agent Before You Buy

10 Step Home Buying Process

Prequalification and Preapproval Process

How Much Home Can You Afford

Loan Application Checklist

Hassle-Free Loan Process

10 Commandments When Applying for a Real Estate Loan
Instead of a Buyer Home Guide, you could offer a property search tool, a report on neighborhoods in your market area, or any other valuable content of interest to a buyer AND simultaneously showcases you as a local real estate expert.
STEP 3: Email Initial Response
Once you have collected the name and email address of your buyer lead, you can add them to your email marketing system.
An email marketing system enables you to schedule emails to be sent out automatically on a predetermined schedule. This will save you a lot of time and ensure your leads are followed up with in a timely manner.
If you're not already using an email marketing system, check out GetResponse and Happy Grasshopper. If you're a Gmail user, you can also use a Gmail featured called "Canned Responses" to make responding manually much faster.
Your initial email should be short and friendly like the one below. The key is to extend an offer to help rather than scare your lead away with high-pressure sales tactics.
Subject: Follow Up to [Insert Resource Title]

Hi [First Name],

I just wanted to make sure that you received the information you requested.

In my experience, home buyers in your position often have more questions than even they realize …

So, I just wanted to make myself available to answer any questions you may have.

Is there anything else I can help you with?

[signature]

P.S. Check out articles, preview new listings, and get market update on my blog [link]
STEP 4: Offer Buyer Direct Access Program
If you don't receive a response within two days after you send the initial email, follow up again with another email offering free membership in a "Buyer Direct Access Program."
Subject: Home Buyer Direct Access

Hi [First Name],

How's your home search going? Just checking in and wanted to let you know about my exclusive Buyer Direct Access Program.

As a Realtor, I get the inside scoop on properties that aren't always available online.

This give YOU a distinct advantage over the other buyers in our area – and best of all, it's free.

Here's what you get as a member of my Buyer Direct Access Program:

Market Updates: Learn about housing inventory changes as they hit the market

Private Tours: Schedule private viewings of homes you're interested in

Buyer Hotline: Get all your real estate questions answered in 20 minutes or less

Consultation: Get all the details so you can plan your move and avoid the headaches

There's no cost or obligation to join my Buyer Direct Access Program.

All I need to get you signed up is your name, address and phone number.

Can I get you signed up?

[signature]

P.S. You can also get local event news and homeowner tips on my Facebook page. I'd be honored if you would take a moment to Like it! [link]
STEP 5: Initial Consultation OR Wait to Buy Analysis
There are two ways to approach step 5, depending on the response you receive from your buyer lead.
If you receive a YES response:
Proceed with scheduling an Initial Consultation by replying:
Great, let's chat by phone so I can get information about the kind of home you're looking for, which I will use to set up your Personalized Home Search.
If you receive NO response:
You can send a third email that includes a "Wait to Buy Analysis." This will help prompt action from a non-responsive buyer lead by illustrating the potential cost of waiting to buy.
Subject: Is the Price of Your Next Home Going Up?

Hi [First Name],

Hope you're getting closer to finding the right home for you.

I wanted to take a quick moment to share with you some market conditions that may affect you.

The average sales of homes has been increasing, and mortgage rates are expected to go up.

These market forces are going to drive up the cost of buying your next home.

Here's a quick example of what this could mean, using market averages in our area:

How Much It Costs You If You Wait To Buy

Date

Home Price

Interest Rate**

P&I

Month – Year Prior

$ avg home price – year prior

% avg 30-year fixed – year prior

$

Month – Current Year

$ avg home price – current year

% avg 30-year fixed – current year

$

Difference in Monthly Payment

$

If you do the math, the difference in monthly payment on this house from ____ to ____ is $_____ per year.

As you can see, waiting to buy could literally cost you thousands of dollars. So that we can get you into the right home at the right price, I would like to sit down with you and use my Wait to Buy Analysis Tool. This tool will help illustrate for you how these market forces will affect your decision.

Do you have time this week for us to get together?

[signature]
NEXT STEPS
At this point, you can probably assess whether you have a serious and ready-to-act buyer lead, or one who needs additional time and nurturing.
If you have still not received a response, you can move this lead into your general lead nurturing sequence. You should continue to reach out to this lead via email with your monthly newsletter, and/or valuable content, on a periodic basis. Over time, this will help to build trust, credibility and familiarity.
And the online leads who did respond are now primed to become buyer clients!
By implementing this simple, five-step system into your real estate business, you can automate your online buyer lead follow up, separate the leads who are ready to buy from those who are still "information gathering," and start filling your pipeline of ready-and-able buyers!