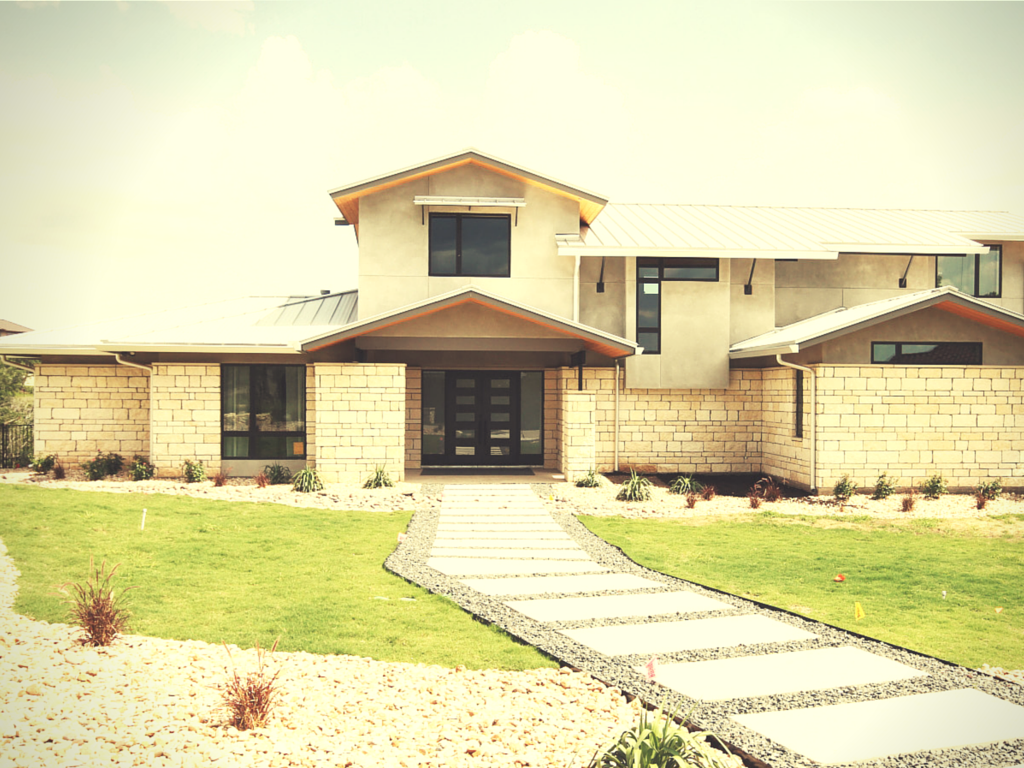 When it comes to marketing, one rule we say time and time again is "meet your prospects where they are," and with 968 million users logging into Facebook daily, there's a good chance both your existing and future clients are there.
The question is: How do you reach them on Facebook? The best way we've found is by leveraging Facebook's advertising platform.
Facebook ads are by far the most effective and easiest way to market on Facebook. With Facebook ads, you can place specific ads in front of targeted audiences. Offer home valuations to homeowners likely to move. Showoff your listings to newlyweds in need of a new place. The possibilities are endless!
At GoodLife Realty, our associated brokerage, we've ramped up our Facebook advertising efforts over the last couple of years. With a few easy, cost-effective campaigns, we doubled traffic to our website, our open listings pages are now the most visited part of our site, and we're generating leads for way less than it costs to get them from sites like Trulia.
If you're like a lot of agents, however, you already see the value in Facebook advertising… but you're just not sure where to get started. So here are three of our most effective, highest converting campaigns.
Before Getting Started
Before you start creating and running these campaigns, you need to put a couple things in order.
First, you need to create Facebook Business Page. Not only is this a good general practice (Facebook has strict rules about the kind of promotion and advertising you can do on a personal profile), but you also need a Business Page to run some of these ads.
If you're unfamiliar with Facebook pages, here are a few of the key differences between a profile and a business page:
For more information on Facebook Business pages and how to create one, check out Facebook's guide on pages.
Second, the actual "how-to" of creating one of these ads (where to go, what to click on, etc.) can be difficult to figure out if you haven't created an ad before. If you're new to Facebook Ads, you can download our free guide 3 Facebook Ad Campaigns to Market and Promote Your Business for a step-by-step walkthrough (complete with screen shots, tips, and more!) for creating your Facebook ads:
Now, let's get into the campaigns…
1. Just Listed / Just Sold Campaign
Think of this campaign as the digital sign in the yard or the digital version of sending out post cards for your listing, only cheaper and way more effective!
For us, running these campaigns doubled the traffic to our website. People also stayed on our site longer and spent time looking at additional listings…. not just the ones we had advertised!
What's more, Facebook tracks these results, giving you useful information you can share with sellers. You can show your sellers exactly what you're doing to put their home in front of buyers, and the results you're seeing from your marketing efforts.
Here's How It Works
You create a Facebook ad that highlights the most enticing aspects of your listing. 
Using the Audience feature, you target two specific groups of people. First, you want to target everyone who lives in the same neighborhood as your listing. A Just Listed ad is your "digital sign in the yard." It helps you build your market presence in the area and lets everyone know you're the agent selling homes there (as you can see in the example ad below, your Facebook Business Page is displayed in every ad you run.)
Second, you want to target people who live in your general area and who are likely to buy a home in the near future. It's no secret that Facebook has a ton of information about you, and they can predict a number of behaviors about people… including who is likely to move or buy a home in the near future. You can further refine this group by income range, age, and so on.
When people click on the ad, they're taken to the page you've created on your website to showcase the listing.
Sample Ad
2. What's My Home Worth Campaign
With this campaign, the objective is simple: capture seller leads by offering a free, online assessment for their home.
When someone considers selling their home, one of their biggest questions is: What's my home worth?
To find out, most sellers will turn to the internet first, rather than calling an agent. A free, online home value assessment is a no-hassle, easy way for sellers to get the information they want.
Fortunately, you can get in front of these sellers and capitalize on this desire for information with Facebook's audience selection features!
Here's How It Works
Create a Facebook ad that offers a free online assessment. For the audience, target homeowners in your preferred areas who are likely to move. 
When someone clicks the Facebook ad, they are taken to the home value tool you provide on your website. You'll need a service that can provide this assessment. We currently recommend homevalueleads.com. You can quickly and easily set it up and start using it. 
Sellers are then prompted to enter their address. In order to receive the home value report, they give you their email address. You can then continue to follow up with the seller.
Sample Ad
3. Property Search Campaign
With this campaign, the objective is to capture buyer leads.
What do buyers want to see? Homes, homes, homes!
With many real estate websites, the IDX feature allows buyers to use your site to view listings. Many also offer the ability to require buyers to enter their name and email address to view those properties.
This campaign runs Facebook ads that drive buyers to your property search page so you can capture their information and follow up with them.
Here's How It Works
The Facebook ad promotes the "search homes for sale" feature of your website. You display the ad to people who are likely to move and buy a property in the near future. 
When potential home buyers click on the ad, they are taken to your website where they can search for properties. 
Eventually, buyers will be prompted to enter their name and email address. Different websites have different functionality here. Some require buyers to enter their information after viewing a certain number of properties, some prompt for an email address to save their search and receive updates on their search results, and so on. The important thing is that your property search feature has the ability to capture information from people viewing the properties! 
Sample Ad
Putting It All Together
So there are three campaign ideas to get you started with Facebook ads. Remember, if you haven't created one of these before, don't get overwhelmed! Check out our free guide and learn step-by-step how to create these ads, how to select the audiences mentioned in this article, recommended budgets, and more.
We'd love to hear if you are currently advertising on Facebook! Let us know in the comments below!