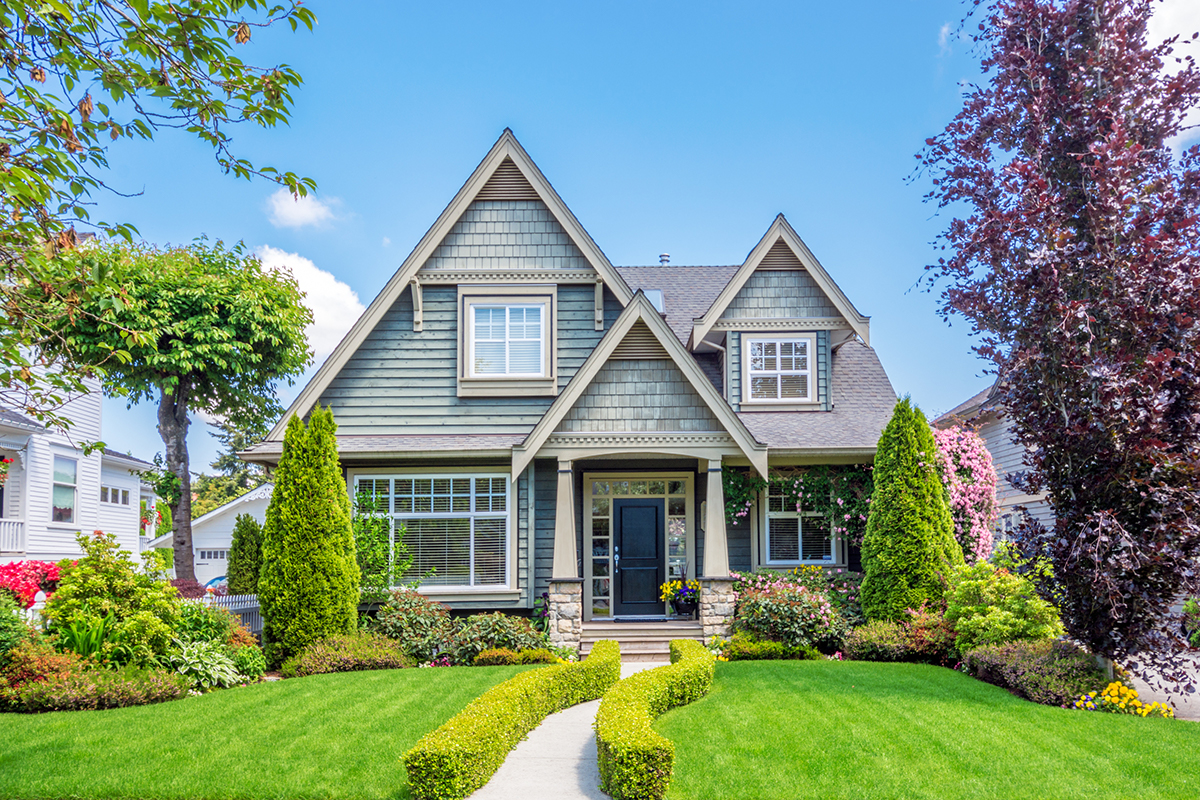 Let's face it, the internet has changed the way real estate industry and the way we MUST market and sell properties as real estate professionals.
(At least it has for those of you who want to differentiate yourselves and stand out from the slew of agents working in your area.)
Today's homebuyers and sellers are savvy. Many grew in the modern, digital age, and they know intuitively that their homes need to be marketed aggressively online to get the best price.
Even if they aren't sure what those specific activities should look like, they know that online marketing needs to be taking place.
But the sad fact is that many agents are still using the old "3 P system" to try and sell homes (you know the one: Put a sign in the yard, Put the home in the MLS, and Pray that it sells!).
While that might be enough to sell the home, it's not enough to ensure you're getting your sellers the best possible price for the home… And it's certainly not enough to impress sellers during a listing appointment!
In this article, we're going to cover some simple "Go-to Market" activities you can use to promote your listings and stand out from the competition.
Having the knowledge of some basic digital marketing tools and executing these activities will help you gain new listings, sell more properties, and will have an over-reaching impact on your business.
Why do you need to be online?
Let's go back into history quickly. The snapshot below shows the percentage of homebuyers that start their search for a new home online:
According to this data, more than 90% of buyers start their home-buying search online!
And after they discover a property online that they are interested in, what do they do? They go and see it!
The stats below show that almost 50% of home buyers who actually purchased the home first discovered the property on the internet.
And this trend only continues to rise.
Your sellers need to know this trend. More importantly, they need to know that you recognize the digital realm as the best place to find leads and that you are employing a tried-and-tested aggressive digital strategy to market their home.
Point out the trends, back it up with your stats, and imagine the dialogue you with a potential client and a listing meeting going a little something like this:
"Back in 2001 only 8% of buyers found their home online, but this trend has skyrocketed, and within the last few years, almost half of all buyers who bought a home, first found it online – so my team and I will be implementing an aggressive strategy to market their home where the buyers are: online.")
This will set you apart.
Your potential (and likely soon-to-be) clients will literally be left thinking, "Wow, that agent really knows their stuff!"
It's about having indisputable knowledge to share with the seller. The consumer may not know much about digital marketing, or real estate for that matter, but they will inherently look for an agent who does business bigger and better.
Be that agent.
And by the way, whether you choose to do the marketing yourself, or outsource it, you need to understand the concept of digital marketing and how to talk about to your potential new client about the strategy.
(The screenshots throughout this article form a small part of a webinar conducted by Garry Wise and Chris Scott, founders of The Paperless Agent. All of our coaching presentations are available online, and can be downloaded to share with your potential clients, exclusively for members of our Paperless Agent Coaching Club.)
The Pre-Launch Campaign
The pre-launch campaign sequence is a series of 11 activities that happen prior to the listing of a new property, and form part of the powerful Go-To Market Plan strategy that you will want to share with your potential clients.
Your pre-launch campaign is designed to seed the marketplace so that it can be found on Google, optimize SEO, generate buyer interest, and position the property for the best possible first impression on the market.
Of course, running such a campaign helps the consumer to find the property online ('cause now you know that's where they're looking).
Get it found online: you only have one chance to make a good impression.
We move all of our listings through an 11-point Pre-Launch Plan, which is outlined below. This is an impressive list, and will certainly differentiate yourself with potential sellers.
Not to overwhelm you, we've picked the top two activities to delve into a little deeper and that consistently keep Garry Wise's listings, founder of GoodLife Realty and The Paperless Agent, on the top page of a Google search (we show the proof below):
Here's two ways to get started with a pre-launch plan:
1) Name your photos
If you have ever downloaded a digital photo from your device, you'll have seen that it comes with a 'name' that is about as complicated as the day is long. What would you have done if you were born with such a name?
You'd change it!
And that's just what you want to do here – but name your photo the full property address.
Those photos are going to go on your Property Landing Page (this is a webpage that is specifically designed for you, not someone else's site. Find out more about Property Landing Pages here).
2) Run a Coming Soon /Just Listed Facebook Ad Campaign
This is a campaign that you will start running 48 hours before listing on the MLS, and it's only going to cost you approximately $1 a day for 30 days.
(To learn more about how to run a Facebook ad campaign, read this step-by-step, how-to, article.)
The proof of what a pre-launch campaign can achieve is in the pudding. As an experiment, Garry and Chris "Googled" their own listings to see how they rank – the closer to number 1 a listing comes up on a Google search engine page, the more likely a prospective buyer will see it.
Garry and Chris' listings consistently come up as Numero Uno (see below). See Garry's brokerage, GoodLife Realty is listed above Redfin, Trulia, Homesnap, Home.com, and thousands more?
Our tools will literally get you above your competition when it comes to digital marketing.
How do you know it's our own tools that put us at number one?
A quick look at our Google Analytics page shows the number of page views we received from our Property Landing Page:
But how did we get those visitors? Where did those views come from? How did people find out about those particular listings?
Two words: Social Media.

You can see the phenomenal impact that Social Media plays on getting people to our website, but a further investigation shows that Facebook is our number one source of traffic to our site.
This doesn't happen by accident, we work constantly on this focused strategy through listing properties, Facebook ads, Facebook Live videos, and using the Facebook Slideshow creation tool all driving potential, interested buyers back to our Property Landing Pages.
How does this work?
When you create a Property Landing Page, and include the property address in the photo names, in the page url, within the copy, and do all of this 48 before it is listed in the MLS, your page will be indexed by Google.
Because we have done all that work, and we are driving drive traffic back to our Property Landing Page (with the full property address name in the url), Google recognizes that listing page as an authority figure; an expert.
And as a result, Google lists our landing pages at the top of its search engine.
Not bad for a day's work (and cost a mere $20-$40 to run for the month).
And of course there's a multiplier here at work as well. Yes, this works great on marketing (and selling) an individual property, but it further serves your branding and your business a hundred fold as you become recognized for your powerful digital marketing campaigns.
Imagine what that will look like your potential client at your next listing appointment.